If you're seeking a chic holiday in Bali at a villa resort with cool design aesthetics and central location, look no further than The Layar. Its distinctive pitched roofs and personal pools make each villa as Instagrammable as they come. Design-savvy travellers will love the architecture while families will appreciate not having to share the villa facilities with other guests and young adults will rave about Seminyak's excitement right at the doorstep. With 23 villas ranging from one to four bedrooms, each featuring an open-plan lounge, mezzanine media room, dining area with kitchen and breakfast bar, a large swimming pool with a separate jacuzzi, and friendly staff ready to cater to your every need, holidays at The Layar are nothing short of spectacular.
---
Need more inspiration?
We're at your service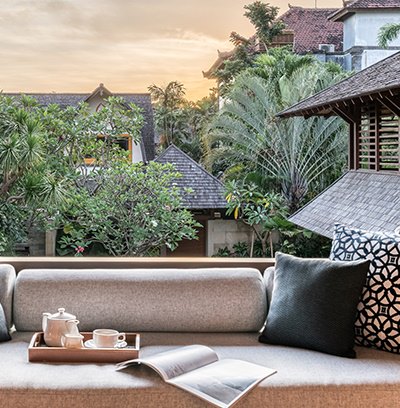 Read our reviews
See what our guests have to say about their stays
Read our reviews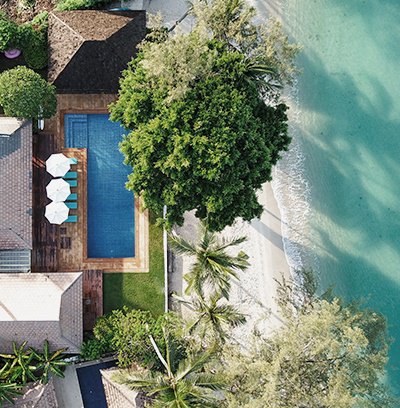 Our Signature Collection
Our Signature villa and chalets offer enhanced luxury at every level. Each tiny detail is taken care of, and small personal touches are sure to delight such as bespoke activities or fine dining with panoramic views.
See our signature collection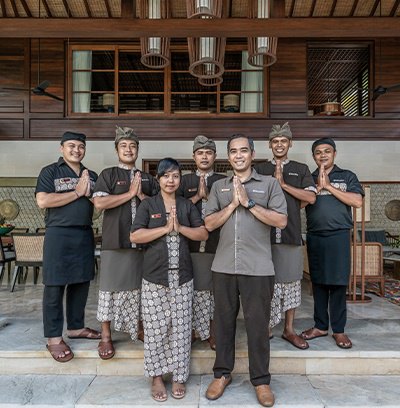 Contact us
Our Villa Specialists know each property inside out and would love to assist you in finding your ideal holiday home.
Start live chat