Away from the bustle of touristy Phuket, Cape Yamu stands a level above the rest, both topographically and metaphorically. Over the years, this peninsula with rolling hills and coconut groves has transformed from an isolated abode of fishing villages and rubber, coconut and cashew plantations, to one of the most exclusive areas on the island. Today, Cape Yamu is a favoured spot amongst the elite set, who seek seclusion and luxurious vacations.

Just 27km from Phuket airport, Cape Yamu sits on the east coast of the island. The eastern edge of the cape offers views towards Phang Nga Bay, one of Thailand's finest yachting destinations, with a floating village and limestone cliff islands to explore. Meanwhile, the cape's western side overlooks Sapam Bay, where sunset views are of boats gliding serenely over the bay's calm waters.

Crowning the hillsides of Cape Yamu is a collection of modern villas offering a luxurious escape into Phuket's tranquil east-coast life. Our villas in Cape Yamu are contemporary in design with plush indoor and outdoor spaces taking full advantage of their spectacular clifftop setting. Spacious and boasting top-notch facilities, elite havens in Cape Yamu are ideal holiday homes for families and groups of friends. Sea view private swimming pools with lavish lounging and dining areas on terraces are designed for the island life. Sumptuous bedrooms with ensuite bathrooms, media and games rooms, grand dining rooms and modern western kitchens make a holiday at our Cape Yamu villas enjoyable.

Many of our luxury villas in Cape Yamu are located within private estates, and some offer tennis courts and other prime leisure and sports facilities. Enjoy Thai hospitality when you stay with us, with friendly in-villa staff taking care of your every need. Explore Thai cuisine cooked by skilled chefs and tap into the expertise of the Elite Concierge if you wish to explore the area around. Personal chauffeur service is easily arranged, while spa, yoga or fitness experts can be organised for private sessions in the comfort of your villa.

Cape Yamu is close to Phuket's marinas and boat piers, making it easy to set sail for day trips to scenic islands nearby. Explore Phuket's hinterland from here, with the Khao Phra Thaeo National Park just a short drive away. Families will love wandering up the park's jungle path to Bang Pae Waterfall and visiting the Gibbon Rehabilitation Project, a shelter for primates rescued from animal trafficking. The area around Cape Yamu is also home to Mission Hills, one of the top golf courses in Phuket, and Thanyapura, a wellness and sports centre that attracts Olympic athletes from around the world.

It is also home to some surprisingly good restaurants, including the cutting-edge Breeze, which is just down the road from some villas, while the nearby marinas offer more restaurants and cocktail bars. Phuket Town, 20km from the villas, has some unusual and delicious dining spots, offering both Thai and international cuisines, many of which are housed in restored centuries-old Sino-Portuguese buildings. Thalang Museum near Cape Yamu is a modest yet informative place highlighting Phuket's long history as a stopping point for marine merchants and sea nomads, while more museums and cultural tourist attractions are found in Phuket Town. For those who wish to delve into Phuket's lesser-known side while enjoying a lavish tropical holiday escape, Cape Yamu is a tempting destination.
Read more
---
Need more inspiration?
We're at your service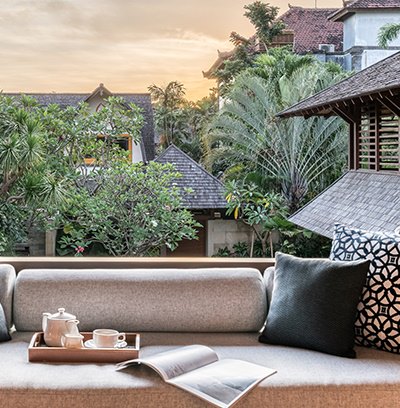 Read our reviews
See what our guests have to say about their stays
Read our reviews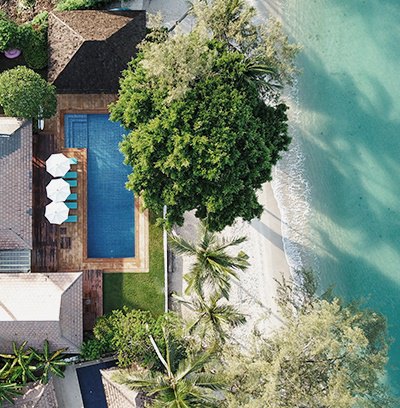 Our Signature Collection
Our Signature villa and chalets offer enhanced luxury at every level. Each tiny detail is taken care of, and small personal touches are sure to delight such as bespoke activities or fine dining with panoramic views.
See our signature collection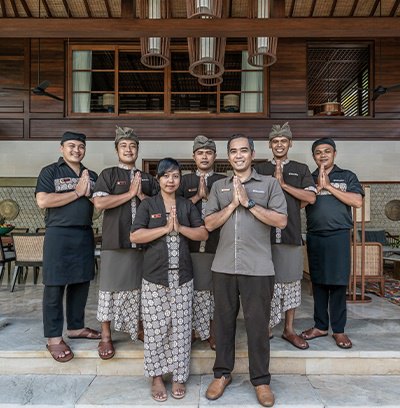 Contact us
Our Villa Specialists know each property inside out and would love to assist you in finding your ideal holiday home.
Start live chat