Akuvara
The villa you chose is no longer available for rental from us but we have a portfolio of Elite Havens in various locations around South East Asia for you to choose from. Alternatively feel free to send us an enquiry and it'll be our pleasure to help you find the perfect villa for your next holiday.
3 - 4 Bedrooms
8 Adults
The view is almost too much to bear. The sky a deep solid, tangible blue overhead, with not a cloud, fading to a slight mistiness near the horizon, which is punctured by razor-edged islands that rise black against the light. The sea picks up the colours, twists them into turquoise, indigo and cobalt, then flings them back up towards the sun, which presides over all in its sultry magnificence.
The sea. That's the meaning of Akuvara in the ancient Sanskrit language. This delightful jewel of a villa sits next to Haad Lipa Noi, Samui's prettiest yet quietest beach – a stretch of near-white sand edged with straight-soaring coconut palms and gently whispering casuarina trees.
Akuvara has a quiet homeliness to it. Its scale is friendly, approachable, and enjoyable. For a family or a small group of friends, this Samui villa, with its 13 x 5-metre infinity-view pool, is the perfect tropical beachside getaway.
Its architecture is modern and uncluttered, with glass walls to take full advantage of that glorious sea view.
Modern it may be, but the lovingly kept garden and the sand-coloured pathways that lead through it blend calmly into the landscape. Friendly statues dot the lawns that separate the four bedroom pavilions, and ten-times-lifesize, whimsically colourful tokay gecko bas-reliefs climb the walls to surprise and delight the unwary.
Akuvara is not all about lazing in the sun, of course. There's a kayak for the more adventurous to explore the sea, and games of pool, beach football or beach volleyball are all easy to organise. And that's not forgetting the many delights of Samui island that lie within easy reach by car. Nowhere is far.
As the sun leaves its throne and slides down the canopy of the sky, the colours change to the brilliant oranges, pinks, reds and greens of a spectacular tropical sunset. It's probably time for sundowners overlooking the sea.
Read more
This haven includes
Unique features

Absolute Beach Front

Media/Games Room

Airport Transfer
Location
This Samui villa is a gem sitting on the southern stretch of Koh Samui's most beautiful yet quietest beach, Lipa Noi. Akuvara looks west across the Gulf of Siam to the Five Islands and the mainland beyond. It is six minutes from the nearest town, Nathon (good for some easy basic shopping) and 50 minutes from Chaweng, the island's main nexus for shopping, dining and nightlife. The airport is 50 minutes' drive, while the car ferry jetty is 6 minutes away.
More information for Things to do
Koh Samui is not a big island – it's just under 230 square kilometres, and much of that is still pristine forest-covered hillside – but it offers a wealth of fun and interesting things to do. Let your villa manager know what sort of activities you're interested in and he or she will help guide your choices and can also arrange transport to take you there.
In the meantime, to whet your appetite, here are some suggestions.
Dusit Deva

Cultural Centre

is a slightly eccentric garden filled with creatures from Buddhist and Hindu myths. Kids will love it.
Koh Samui has

two golf courses

; Santiburi (18 holes and really distracting ocean views), and Bophut Hills (nine holes).
Treat the family to Sunday Brunch by the pool at the internationally famed

Nikki Beach Club

, just a few minutes away along the beach.
Visit nearby Nathon Walking Street

Night Market

on Thursdays or the bigger Fisherman's Village Night Market in Bophut on Fridays.
Go

island hopping

! The Ang Thong National Marine Park encompasses a cluster of islands – the ones you can see from Akuvara . The heavily jungled islands are carefully controlled to keep them in pristine natural condition. A trip to them is a must.
There's a

kite surfing

school on the beach at Nathon where you can rent a rig or learn how to do it.
Regular

Thai boxing

tournaments are staged at the largest stadium on the island, the Petch Buncha near Chaweng. These are not tourist demo fights; they are the real thing.
Samui has a number of spectacular

waterfalls

. We would recommend starting with the Namuang Falls. Take your bathing costume; there's a very inviting pool at the base of the falls.
Have an

adventure

atop Khao Pom mountain on ATVs or the zipline, or just gaze out at the scenery below from the viewpoint.
LEAVE THE PLANNING TO US
Shake off the stress of holiday planning. Let the Elite Concierge take care of all your bookings and arrangements, from transport, tours and restaurant reservations, to any special requests for your arrival. We're here to make your holiday experience extraordinary.
Quick facts
Location
Lipa Noi Beach, near Nathon, Koh Samui, Thailand.
Capacity
8 people (4 ensuite bedrooms: 3 with king-size beds, 1 with twin beds). Two rooms can take spare beds (extra fee may apply) to sleep a maximum of 10 people.
Living areas
Poolside lounge, TV and video room; indoor and outdoor dining; beachside
sala
with two large sunbeds; spacious poolside deck, mature gardens with winding paths.
Pool
Beachside pool 13m x 5m.
Staff
Villa manager, chef, housekeeper. Additional staff (nanny/babysitter, masseuse, fitness instructor) available on request for extra charge.
Dining
Daily breakfast is included in the villa rate. Akuvara's chef is expert at both Thai and other Asian food, and western cuisines. Guest requests are accommodated as far as possible (including special diets). Groceries are charged 20% handling fee which is subject to 7% government tax.

Communication
Complimentary WiFi in all areas, reaching onto the beach. Mobile phone service. Mobile phone for guest use (local calls) . Printer for computer.
Entertainment
Satellite/cable feed (two TVs); media streamer; iPod/iPad/iPhone docking systems for music streaming; Bluetooth speakers; two DVD players with selection of discs; Apple TV 4K; library; chess board; equipment for beach football and beach volleyball; kayak.
For families
Pool toys, beach swing, high chair, baby cot, children's plates an cutlery, bottle steriliser, baby bath facilities, children's DVDs.
Gym
The nearby Chai Talay Gym is available at a rate of THB 500 net/day per person. A special rate of USD 300 net per week for up to 4 persons is also available. The gym is open from 9 am to 7 pm and is strictly by appointment only (1-hour notice is required prior to your appointment).
Transport
Complimentary one-way airport pickup and dropoff. Car or minibus hire and taxi pick-ups can easily be arranged by the villa manager. Extra fees may apply.
Additional facilities
Massages can be arranged in-room, in the
sala
or near the beach; barbecue; safes in all bedrooms.
Property area
1,400sqm (land).
The layout
Indoor Living
Poolside lounge and TV room, dining room, upstairs glass-fronted relaxation room, all with wide sea views
Children's entertainment room with all the right electronics
Minimalist modern glass, steel and concrete architecture, yet in colours that complement the tropical surroundings
Huge areas of glass bring the fabulous sea view right inside
Air conditioning and ceiling fans throughout
Outdoor Living
Lipa Noi Beach one step beyond the garden
Spacious wood-floored sala with two large comfortable day beds looking out over the water
Deck in front of the lounge with 4 sun loungers, alfresco dining and barbecue area
Large pool looking out across the sea to the horizon
Intimate winding garden dotted with whimsical statues
The rooms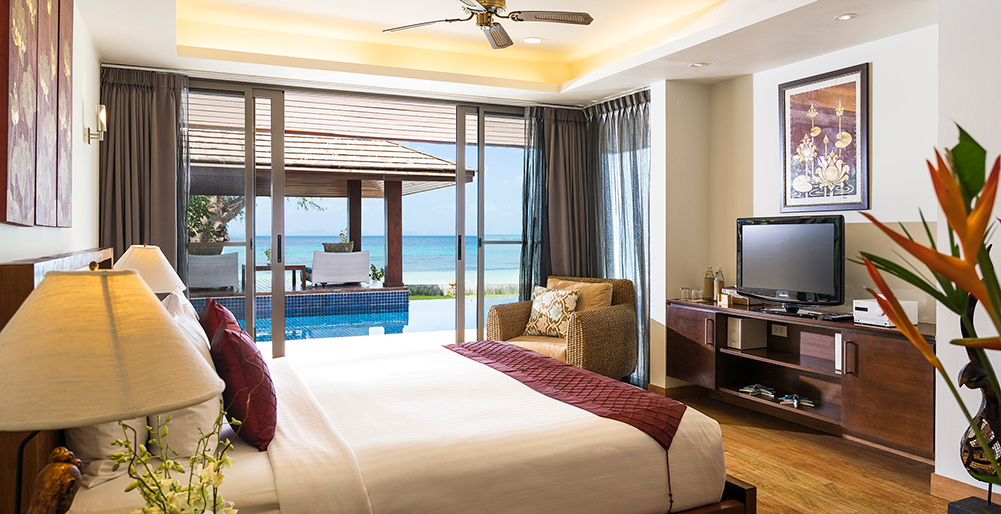 Master
King-size bed with sea views, just steps from the sala, pool and beach
Veranda with large sofa and armchair
Large wardrobe with safe
TV and DVD player; iPod/iPhone dock
Ensuite bathroom with rain shower and twin vanities
Large outdoor bathtub
Fan and air conditioning
Upstairs Suite
King-size bed with sea views from spacious balcony with armchairs and table
iPod/iPhone docking system; TV; CD/DVD player
Large wardrobe with safe
Kitchenette with breakfast bar, fridge, microwave and twin electric hotplates
Ensuite bathroom with rain shower, stand-alone bathtub under glass roof, and twin vanities
Fan and air conditioning
Room 2
King-size bed with garden views
Large wardrobe with safe
Ensuite bathroom with shower
Fan and air conditioning
Room 3
Twin beds with garden views
Large wardrobe with safe
Ensuite bathroom with shower
Fan and air conditioning
Dining
Akuvara's chef is on hand throughout your stay to prepare breakfast, lunch and dinner.
The villa has an extensive menu of home-cooked dishes to choose from, ranging from Thai and other Asian cuisines to Western favourites, as well as children's specials and vegetarian choices.
Or, off-menu, the chef is always happy to cook up something different requested by guests, including catering for special diets.
Do make sure you eat some fish during your stay; it is bought from local fishermen who land their catches every morning, so it's always super-fresh. Don't miss it.
There is no charge for breakfast, which is included in the villa's daily rate. For other meals and for drinks, supplies are charged at market price plus a 20% handling fee and a government tax, with a minimum shopping fee of THB 750.

Staff will do the shopping and provide receipts for reference. To ensure this can be done in a timely manner, we advise you to plan your meals the evening before.
View a sample menu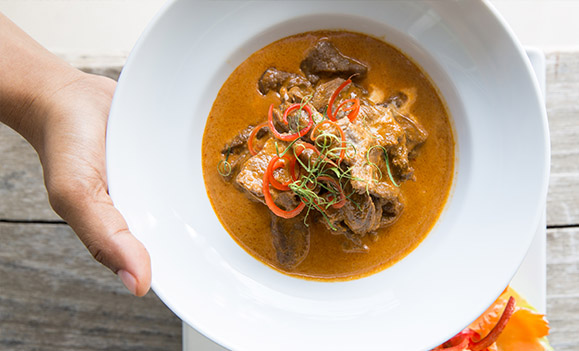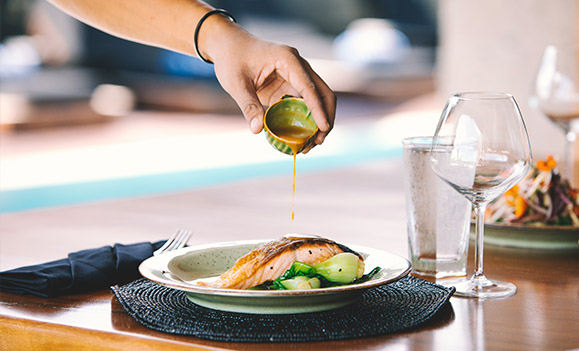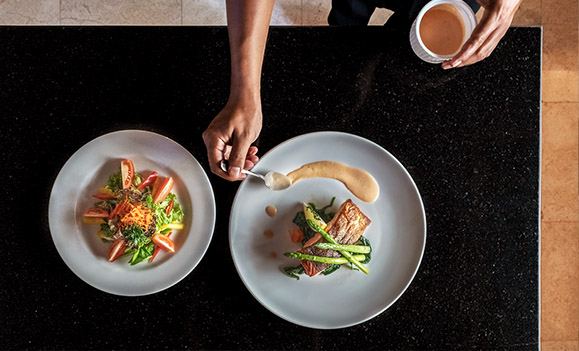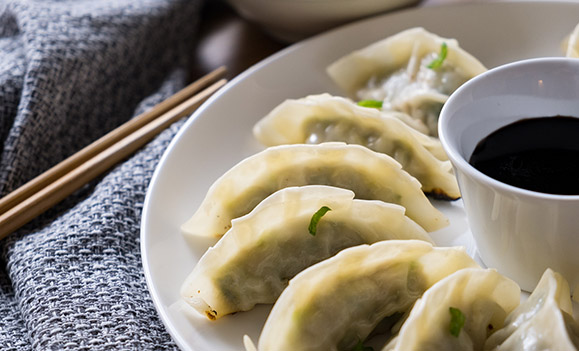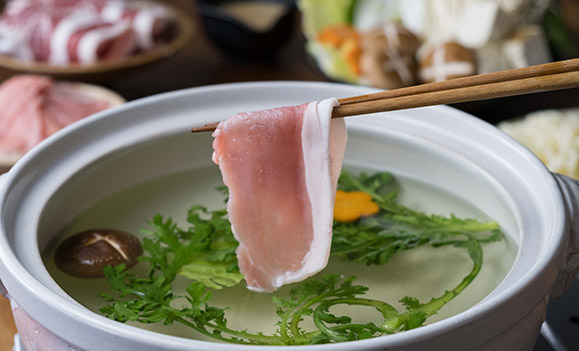 Reviews
Thank you to Amm and his team for a wonderful week at Akuvara. We will never forget our time here for our wedding and creating memories that will last a lifetime. The best ham and cheese sandwiches ever! Best wishes and hope to back to this special place.
03-Apr-2023 - 07-Apr-2023
and Richard L
Thailand
My kids 18 ,24 and 27 . I had the most wonderful vacation of our trip , we have travelled wildly and nowhere matching the beauty of this amazing villa and the warmth , genius of staffs , they were so accommodating , we love this welcoming oasis. we love forward to coming back as soon as we can. This was the best place in Thailand it this villa. Whomever needs the next , enjoy this beauty
... more
27-Dec-2022 - 03-Jan-2023
Emily F
United States
We had a wonderful stay family time at Akuvara. Ammy and the staff took very good care of us. The villa was perfect and in the best location. The kids had so much fun in the pool They will remember the Loy Krathong forever Thank you Owen & Pecunia Family Nov 4-11/2022
04-Nov-2022 - 11-Nov-2022
Bobbi O
United States
We have had a wonderful stay at Akuvara. Everthing has been amazing, Ammy and the staffs are excellent at localy after us and amazing all our trips and taxi also the restaurant, we waited 2 years for this hollidays due to covid 19 and it did not disappoint, we have had a holiday of a lifetime and love Koh Samui. Anderson family
24-Aug-2022 - 05-Sep-2022
Matthew A
United Kingdom
I have really enjoyed my time in the villa! The view of the sea and beach is gorgeous, and the villa is stunning. The villa staff are extremely caring and helpful. The food was excellent, and they catered to all our special requested. We would love to come back here and enjoy these experiences once again.
04-Aug-2022 - 08-Aug-2022
Tanvir G
Hong Kong
Thank you Amm and staff. Very friendly, food was delicious , lovely people, we were so happy and greatest family holiday.
24-Apr-2022 - 03-May-2022
Bfw H
Netherlands
We had such a great vacation at Akuvara. The staff was amazing, very kind, delightful and skiiled at what they do. We are very sad to leave after almost a week here, we have to return to BKK. Thank you.
10-Apr-2022 - 15-Apr-2022
Dawn M
United States
Thank you for an extraordinary time at Akuvara. We are grateful for taking such good care of us and keeping things so amazing during our stay. We had amazing dinner and would love to come back again... Thank you.. Kamath Family.
03-Mar-2022 - 12-Mar-2022
Ajay K
United States
Dear Friends, Me and my family thank you very much for our great holidays. The villa is great. Of course but the most is the new team, many special of portions to The chef Max! Your Borch is five stars. Thank you !! Friends.
03-Jan-2022 - 17-Jan-2022
Sergey A
Russia
The most incredible holidays we were had its villa s a body , staff is a soul of this place , thank you for taking care of us all the days we'll come back for sure.
07-Dec-2021 - 18-Dec-2021
Vladyslava K
Thailand
The beautiful villa with an amazing view , food so delicious , all staff were friendly, the best service, all good and reasonable price.
29-Nov-2021 - 01-Dec-2021
P K
Thailand
The food was delicious and the views so beautiful. We got the best service, chef and housekeeping. The staff members were very good and took care of us. The reasonable price made it even sweeter. We would love to come back for sure.
21-Nov-2021 - 23-Nov-2021
Khun A
Thailand
To Akuvara crew, You have been the most amazing and welcoming family that took care of us for the most unforgettable vacation we've ever had. From the location of the villa to the beautiful sunset, the delicious food to all the attention to detail and meeting all our needs. Your team did an amazing job, getting to know us day by day and going above and beyond to fulfil our requests. Thank
... more
10-Apr-2021 - 15-Apr-2021
Luis L
Thailand
The food was very delicious. Villa was very clean. All staff members were great. Take care. Thank you.
01-Apr-2021 - 03-Apr-2021
Krongsak S
Thailand
Thank you for the special offer rate. The staff was amazing. They took very good care of us. Friendly, kind; and the Chef was perfect. Food was very delicious, Khun May was very nice and Khun Peaw and Khun Tee were also very efficient. We'll come back again. Everyone loved it!
29-Dec-2020 - 03-Jan-2021
Wikit S
Thailand
We had a great time here. You guys are amazing and already set new standard for out vacation. Thank you for your service and warm welcome. We definitely come back.
05-Dec-2020 - 08-Dec-2020
Khun T
Thailand
Thank you very much for your email. We had a wonderful time at Akuvara with May and her team. They were fantastic and we hated to leave! Also it would have been lovely if the chef had been a bit more forthcoming with what she could cook. Her food was absolutely delicious, towards the end of our stay she was bringing out food we hadn't asked for and it was amazing!
03-Jul-2020 - 12-Jul-2020
Lisa W
United Kingdom
Thank you May, Chef Bee, Pat and Nat, for the most wonderful holiday! Everything was perfect. You were all the best hosts. We were seven adults and a seven-months old baby, from three different cities, and it was an amazing time to get together and see in the new year (and new decade)! You all went out of your way to make sure that every details was taken care of: vegetarian, gluten free,
... more
26-Dec-2019 - 01-Jan-2020
Ruth K
Hong Kong
I have enjoyed everything and I enjoyed to make a sand castles on the beach..We have a great family dinner on Christmas Eve on the beach.
19-Dec-2019 - 26-Dec-2019
Fiona C
Singapore
Thank you Akuvara Team for the great hospitality experience! We had a wonderful week here on Samui. Thank for all the service and the good food everyday. See you again next time! Thank you too your friendly service.
24-Nov-2019 - 01-Dec-2019
Benjamin H
Germany
Thank you for a wonderful week. The team here is amazing and looked after our every need. A big thank you go to bee (chef Pueng) outstanding cooking. We have never eaten such a delicious Thai food. We have to visit again and too see the wonderful views again.
16-Aug-2019 - 23-Aug-2019
Shellie P
United Kingdom
Dear Miss May, Miss Nim, Mister Nut and Chef Tom, Thanks a lot for taking good care of us so we could have a fantastic holiday at Koh Samui. We loved your company and your food. Aroi makk! Thanks for teaching me some words in Thai! You were all very helpful with choosing meal, amazing scooters and taxi, recommending place to see and to have lunch. You made sure we have a very nice stay at
... more
05-Aug-2019 - 10-Aug-2019
Cheung P
Belgium
I wanted to pass on our thanks for enabling us to have the most wonderful holiday. Our accommodation was perfect, there was not one thing we could fault. The cleanliness inside and out was faultless. Our food absolutely delicious and the staff catered to our every need. Both May and Tee were most professional and a pleasure to deal with and advised us on lots of activities and venues to visit.
... more
13-Jul-2019 - 20-Jul-2019
Jennifer I
Australia
This is the best thing that could happen to us during these 2 weeks. I like it! The villa is just super! Liked the service, very attentive to each of us, good food, special thanks to the cook. Any request was fulfilled immediately. Thank you very much May and to all who have been with us all this time. Hope to come back again! Thank you.
06-Jun-2019 - 20-Jun-2019
Mr. Salikov S
Philippines
Dear May and Team, Thank you very much for all your attention, smiles, extra wishes. This birthday will be unforgettable for all of us.
01-Jun-2019 - 04-Jun-2019
Bernd S
South Africa
May and Staff, Thank you so much for taking such a good care of us. Take care, Tidd, Cathy, Cole and Nicole
30-Apr-2019 - 08-May-2019
Cole A
Canada
Thank you for such a wonderful stay at Villa Akuvara. The food and service has been outstanding and the villa has been a perfect true beach front location with a fantastic pool. It's not often that the children don't want to go back to their toys.
16-Dec-2018 - 22-Dec-2018
Kate N
Singapore
Thank you so much for this amazing week. We have had an amazing time celebrating two birthdays here at Akuvara. The staff have been so wonderful and we couldn't have dreamed of a more beautiful place to stay. We hope to come back.
07-Dec-2018 - 13-Dec-2018
Lauren C
Philippines
Thank you for providing the excellent service during our stay. We truly enjoyed our family vacation very much.
17-Nov-2018 - 23-Nov-2018
Hellen L
Singapore
Our stay at Villa Akuvara has been perfect in all aspects. The location with the picturesque view is amazing. The pool overlooking the ocean with the sound of the brids, waves crashing is the perfect combination of a serene tranquil and relaxing break. Add to this the luxurious villa, yummy food and the staff who look after your each little need is the carry on the cake. The warm and friendly
... more
29-Oct-2018 - 01-Nov-2018
Pranav B
Thailand
Thank you for making our stay love wonderful, we loved every minute of it and surely will be back.
25-Sep-2018 - 04-Oct-2018
Paloma E
China
What an amazing week in paradise. We had such an awesome, relaxing and fun time at Akuvara. Villa Manager was absolutely a pleasure to deal with - She went above and beyond for our trip here - making sure all stomachs were always full and the kids had endless fun. Would definitely recommend and would come here again for another family vacation. Thank for everything to all wonderful staff.
08-Sep-2018 - 15-Sep-2018
Joanne H
Hong Kong
What to say after a week in paradise. Great location on an isolated beach watching the waves and the Raja ferry in their daily dance. Nothing to worry nothing to plan - except the menu with our star chef Pueng. We hope to come back as soon as possible!
12-Aug-2018 - 18-Aug-2018
Sebastien L
France
We had an amazing holiday at Akuvara. Everything was even much better that expected. The villa, the food and especially the great hospitality. We would love to come back at any time. Unfortunately we have to leave this wonderful place. Thank you for unforgettable memories.
17-Jul-2018 - 31-Jul-2018
Anja N
Germany
We had an amazing, relaxing, wonderful and luxurious time here at Akuvara Villa. Thank you so, so much for everything - you made this vacation unforgettable for us and we really appreciate all your effort, support and help. We will recommend this place definitely to our friends and family. We will miss the delicious food that you prepared in a perfect way and to all our needs and preferences,
... more
01-May-2018 - 06-May-2018
Tobias L
Japan
We would like to thank everyone here at Akuvara villa for such a great holiday. The food has been amazing (Thanks to Chef Max, who is a great chef). The service has been very good and not intrusive at all. We had a family meet up here and it all went perfectly. Would definitely recommend to other people.
17-Apr-2018 - 22-Apr-2018
Barry K
United Kingdom
We had a wonderful stay in Koh Samui! Our first trip to Thailand. From the amazing food - thank you Max and our service - thanks to Joy, our families shared unforgettable memories together. Thank you for an incredible stay at Akuvara. We enjoyed every minute and are so sad to say goodbye to the amazing staff - Joy, Max, Dang, Ning, see you again!
02-Apr-2018 - 07-Apr-2018
Laura D
Philippines
Staff here work enthusiastically, meals served were very close to our taste - so we felt as comfortable as if at home and were very happy. Rooms face ocean so we enjoyed a great view. Very suitable for families with kids, as we could play on the beach, look for shells - always entertained. Peaceful surrounding. We will stay here again if we come back to Koh Samui.
22-Mar-2018 - 27-Mar-2018
Danni T
China
Thank you for the amazing time in Akuvara. The hospitality was absolutely wonderful. This is truly one of the most beautiful places in the world. This was the best vacation we have ever had and we really want to return someday. The tree swing made the gorgeous beach even more special. We cannot get over how delicious all the food was. I think the best chef in the world resides here. We will
... more
23-Feb-2018 - 02-Mar-2018
Graham M
Philippines
Service standard was excellent, food taste was quite suitable for Chinese. Location is just great, facing a smooth leveled beach, people can swim, canoe and fish here. If we have another chance visiting Koh Samui in the future, we will come back here.
11-Feb-2018 - 17-Feb-2018
Li F
China
Our time at Akuvara was everything we hoped for and more. Tranquil, relaxing in a wonderful location on a peaceful beach. It was the ideal place to just stop and unwind. We read books, swam everyday in the pool and ocean, played tennis, paddled on the kayak and we were so well looked after by the staff. The food each day was a highlight with delicious Thai cuisine. Thanks to chef Max, Joy and
... more
11-Jan-2018 - 23-Jan-2018
Mary H
Australia
The costs of the villa definitely worth for what we paid. Loved the decor, the staff, the environment, the atmosphere and especially with the food. Dining outside by the pool with sunset just makes it even more peferct. Specially want to make a special thanks for our main housekeeper, Chart. Very helpful man, and he makes everything happens for us. Our vacation with Akuvara are simply
... more
30-Jun-2014 - 03-Jul-2014
Julia Yau
Hong Kong
We just returned after spending 8 fabulous days at Koh Samui at Villa Akuvara and would like to thank you for meeting our expectations about the quality of the property and the service levels of the staff at the Villa . We loved every minute of our stay there and would like to point out that the SERVICE was of VERY HIGH STANDARDS and we Indians can be very fussy about services . They were at
... more
31-May-2012 - 08-Jun-2012
Jhumur Baruah
India