The quiet seaside village of Candidasa is steeped in history and culture. Its rich heritage makes it a magnet for those who appreciate a peek into the land's ancient roots. Located close to many of Bali's important historical landmarks and ancient palaces, it is an excellent base from which to explore this fascinating island. Blissfully under-developed, Candidasa is set in the island's eastern regency of Karangasem, metaphorically a world away from mainstream tourism. Mt. Agung, Bali's most sacred and mystical volcano, offers a dramatic backdrop to the scene and our luxury villas in Candidasa are the ultimate island getaways.

Managed by professional in-villa service staff, our Candidasa luxury villas offer you the holiday of a lifetime. Enviable locations atop clifftops or on sandy shores ensure the best views from every part of the villa. Sloped roofs and traditional architectural elements elegantly marry contemporary interiors. Our sprawling properties include manicured lawns and blissful private swimming pools for your sole usage. High ceilings give a sense of space, whereas ceiling fans and retractable glass doors allow you to enjoy breezy evenings.

While in Bali, you must enjoy tropical living to the hilt and holidays at our luxury villas in Candidasa promise all that and more. Alfresco dining and shaded poolside balés offer plenty of opportunities, while the air-conditioned comfort of gyms and media rooms are perfect for retreating indoors. Lavish bedrooms often enjoy sea views and ensuite bathrooms are stocked with luxurious amenities.

There is a charming collection of restaurants and simple souvenir shops in Candidasa, as well as a few basic mini-marts. The 700-year-old walled village of Tenganan is not too far away, where the residents practise a time-honoured lifestyle based around ritual and ceremony. The fortress-like village has become a living museum, and many of the houses also function as shops and workshops where expert craftsmen and women perform their centuries' old skills.

The beach at Candidasa is sandy and golden, albeit narrow due to erosion. There is, however, a beautiful beach known as Pasir Putih five kilometres to the east and snorkelling and diving off Candidasa is good with some excellent sites close to the shore and accessible by local boat. Padang Bai Harbour, the stepping off point for Lombok, is a further nine kilometres around the bay, and here you will find the Blue Lagoon, another superb snorkelling and dive site. A holiday in Candidasa is perfect for families looking for a relaxing retreat with plenty of cultural attractions in the vicinity.
Read more
---
Need more inspiration?
We're at your service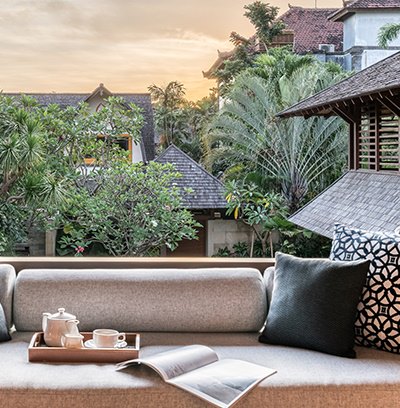 Read our reviews
See what our guests have to say about their stays
Read our reviews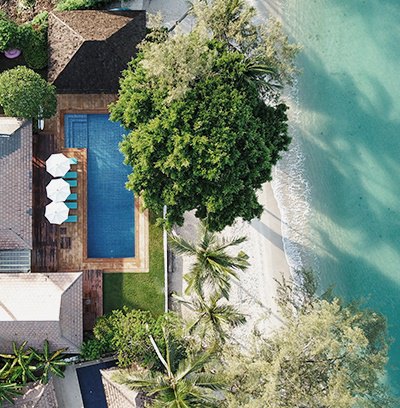 Our Signature Collection
Our Signature villa and chalets offer enhanced luxury at every level. Each tiny detail is taken care of, and small personal touches are sure to delight such as bespoke activities or fine dining with panoramic views.
See our signature collection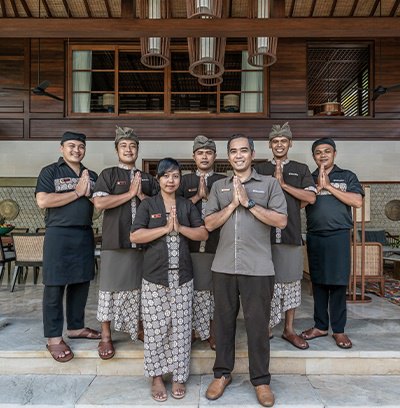 Contact us
Our Villa Specialists know each property inside out and would love to assist you in finding your ideal holiday home.
Start live chat