Called the rice bowl of Bali, not many know that Tabanan also boasts of a 30-kilometre-long coastline with hidden coves and rocky outcrops. It is famous for its surf beaches, including Medewi and Balian, offering the longest point breaks in Bali. Amateur surfers may find the sometimes-three-metre-high waves and the undertows daunting, but they can happily while away their time on the endless beaches. The beaches are sloping and lovely to walk along, covered with volcanic black sand which is regarded for its curative, therapeutic properties and is said to be especially helpful for arthritis.

Lush green and a treat for the eyes, Tabanan Regency is the most agriculturally productive region of the island. Rice fields stretch from the coast to as high as 700 metres above sea level, where terrace farms are reminiscent of amphitheatres. Besides rice, there are crops of coconuts, coffee, cacao, spices and tropical fruits too.

Our luxury villas in Tabanan are massive, sprawling estates spread over a vast acreage. They boast of manicured lawns and tropical gardens with a variety of foliage. Each villa's setting is spectacular, with gardens extending into a sea of rice terraces that stretch towards the volcano-dotted horizon. The villas beg for outdoor living, with lavish swimming pools, furnished pool decks, rooftop terraces for sundowners, and provision for alfresco dining.

Interiors are equally impressive, hosting museum-quality antiques, paintings and objets d'art. Contemporary comforts are artfully blended into traditional architecture, creating spaces that are welcoming and supremely luxe. Air-conditioned rooms, well-equipped kitchens, and indoor entertainment spaces such as libraries and game rooms offer respite from the afternoon sun. Ensuite bedrooms are spaced out for maximum privacy, while pockets of social areas have been created to encourage communal evenings.

Our luxury villas in Tabanan are staffed to the hilt, with Villa Managers, housekeeping attendants and the provision for private chefs. Some of them are stunning venues for magical weddings, while others are ideal for group getaways.

Tabanan Regency is also home to Mount Batukau (2276m), the higher slopes of which are alpine, with mountain streams, ferns, wildflowers, creepers and orchids, as well as the rare, black, leaf-eating monkey, the kijang (small forest deer), large butterflies and moths, flying lizards, the landak (porcupine) and the lubak (mongoose). It is also a bird watchers' paradise, the habitat of the Bali black eagle.

There are not many western-style shops or fancy bars in this area, and restaurants serving international cuisine are few and far between, so meals are best enjoyed in your Tabanan luxury villa. Holiday in Tabanan Regency with your friends and family and get a glimpse of the real Bali, albeit cocooned in comfort and style at our luxury villas.
Read more
---
Need more inspiration?
We're at your service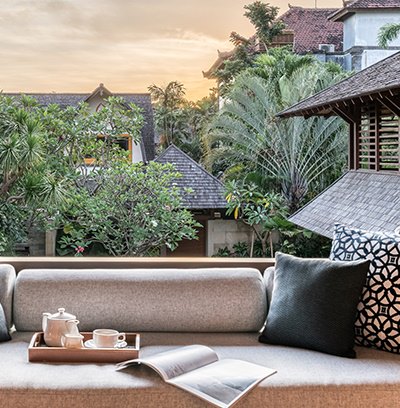 Read our reviews
See what our guests have to say about their stays
Read our reviews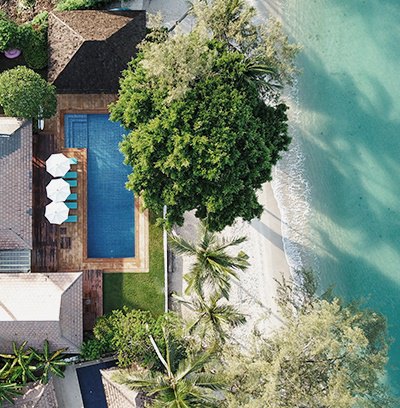 Our Signature Collection
Our Signature villa and chalets offer enhanced luxury at every level. Each tiny detail is taken care of, and small personal touches are sure to delight such as bespoke activities or fine dining with panoramic views.
See our signature collection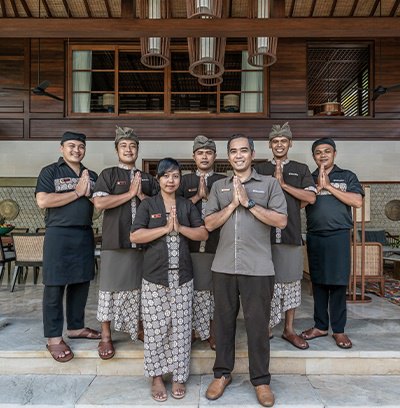 Contact us
Our Villa Specialists know each property inside out and would love to assist you in finding your ideal holiday home.
Start live chat