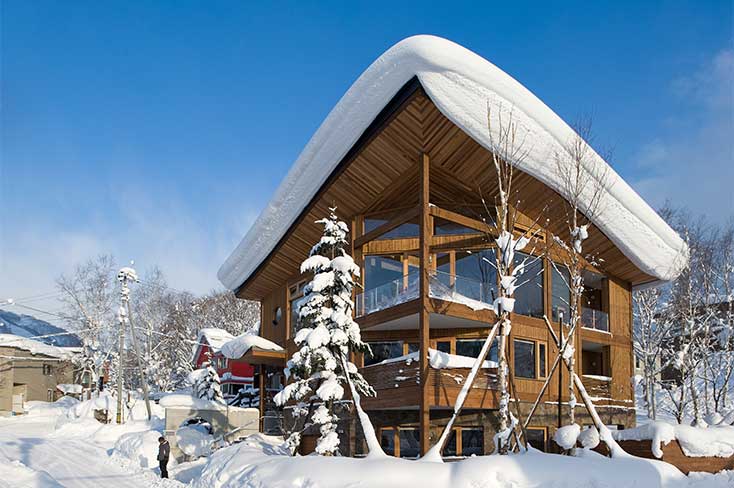 Jeff C, United States
,
15-Jan-2023
-
21-Jan-2023
Wow, what an incredible week we have had here at Seshu Chalet! We are a group of old college friends mixed with some new friends. The house was perfect for chilling out and relaxing, access to everything and all the creative comforts of home. We hope to be back some day soon. Cheers and best wishes for 2023!
Kawabata N, Japan
,
19-Sep-2020
-
20-Sep-2020
I highly recommend Seshu. The house is more wonderful than the photo !!
Ayuta O, Japan
,
22-Jun-2020
-
24-Jun-2020
A beautiful house. We were very comfortable. Thank you for preparing the BBQ for us.
Glen & Janet, Australia
,
29-Jan-2020
-
09-Feb-2020
"Thank you" - is manifestly inadequate. There are not enough words or superlatives to say how grateful we are to have had the opportunity to stay in your beautiful home in this beautiful village. The skiing was great fun (even the steep tree runs!), the house simply stunning in every way, and the company absolutely fabulous. Will be tough to top this amazing holiday. Thank you, thank you, thank you!! PS: Thank also to the wonderful Elite Havens crew for making our stay so easy and enjoyable.
The Gohs, Singapore
,
22-Jan-2020
-
27-Jan-2020
You have such a lovely and thoughtful home! Thank you for sharing it with all of us. Our family spent our Chinese New Year reunion here and this beautiful space was filled with our laughter, conversations and joys! Thank you. Wishing you a blessed Lunar New Year of the Rat!
Steve M, Australia
,
09-Jan-2020
-
18-Jan-2020
We had a lovely stay in Seshu. Such a lovely house, great location and the amazing team from Ellite Havens made our stay super enjoyable. Stunning architecture and amazing ambience made for a 'lush' week at Seshu. The proximity to funky bars & neighbourhood ramen houses is sensational. We've all had an unforgettable week.
The Brimo Family, Philippines
,
21-Dec-2019
-
28-Dec-2019
Thank you so much for sharing your beautiful home with us! It was a delight to spend Christmas here and your lovely kitchen made it a breeze to prepare a wonderful Christmas dinner for all 9 and a half of us. We truly enjoyed ourselves. We Love Seshu.
Steph S, Malaysia
,
12-Dec-2019
-
14-Dec-2019
Wow wow wow!! We had an amazing stay at Seshu. It is a huge house with more than enough space for the 7 of us, it is just awesome! The team has been keeping the house sparkling clean during our stay! Andrew and the Elite Havens team has prepared milk, juices, bread, eggs and bacon to make sure our first morning breakfast is taken care off before we get familiar with Niseko and get our own groceries, what a thoughtful team!!! In summary, we have an awesome and amazing stay at Seshu and we looking forward to come back here soon!!!
Chan M, Malaysia
,
04-Dec-2019
-
10-Dec-2019
A big thank you for your hospitality . We enjoyed our 6 night stay here and everything was well equipped. It was very thoughtful on every single detail. My mother enjoyed the fireplace so much and so did the kids. Lovely house, thank you for hosting us, we Love Niseko!
Lingwei K, Singapore
,
28-Nov-2019
-
01-Dec-2019
I just wanted to drop a quick note to thank you and the team for a fantastic stay at Seshu. My family and I had a wonderful time and the place was amazing. If we have a chance in the future we would love to return.