Picture cosy retreats amidst lush greenery and spacious vibrant homes, minutes away from mesmerising beaches. That's Bali for you. If you're considering a villa stay for your next vacation, we've carefully selected the best family-friendly villas in Bali. These villas aren't just places to stay; they're gateways to incredible experiences. Get ready for a family escapade filled with moments you'll cherish forever in the heart of this tropical paradise.
1. Surf and Smiles at Villa Asante
Imagine waking up to the sound of waves crashing just 300 metres from the famed Echo Beach. Villa Asante is your Balinese sanctuary where you'll experience the perfect balance of open-air living and air-conditioned comfort. It's an exquisite four-bedroom villa surrounded by lush gardens. For the little ones (and the young at heart), there's a private pool, table tennis, and access to Bali's legendary surf breaks. The staff is not just attentive but knows how to pamper your family, ensuring your Bali days are filled with relaxation and adventure.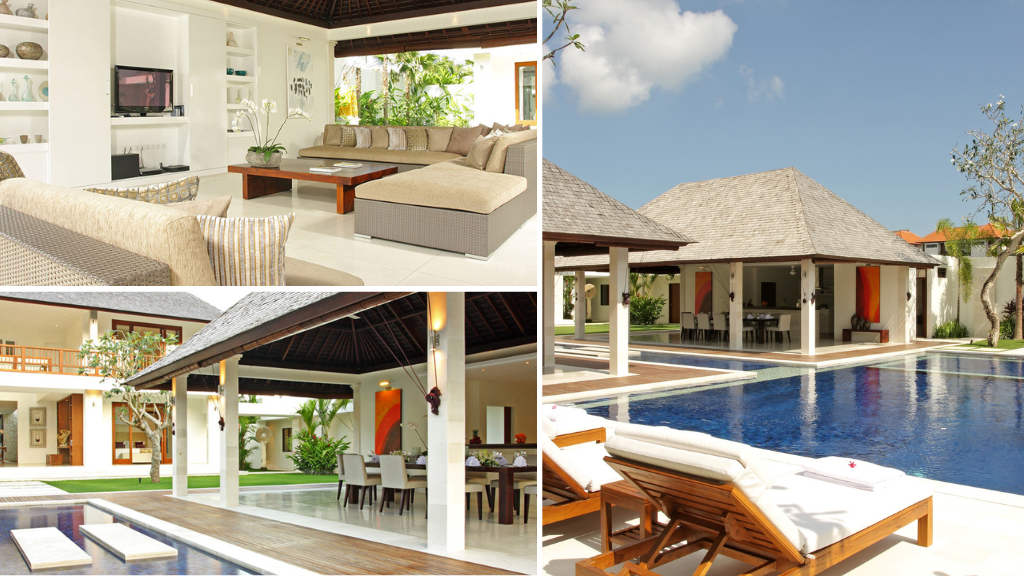 2. Villa Indrani's Luxury by the Sea
Stroll to the beach and experience the stylish charm of Villa Indrani in Canggu. With its two elegant master bedrooms, this villa is a haven for family gatherings. The spacious living and dining area invites you to entertain in style. Bask in the sun by the pool or let the villa's professional staff cater to your every need, creating a Bali escape filled with luxury and laughter.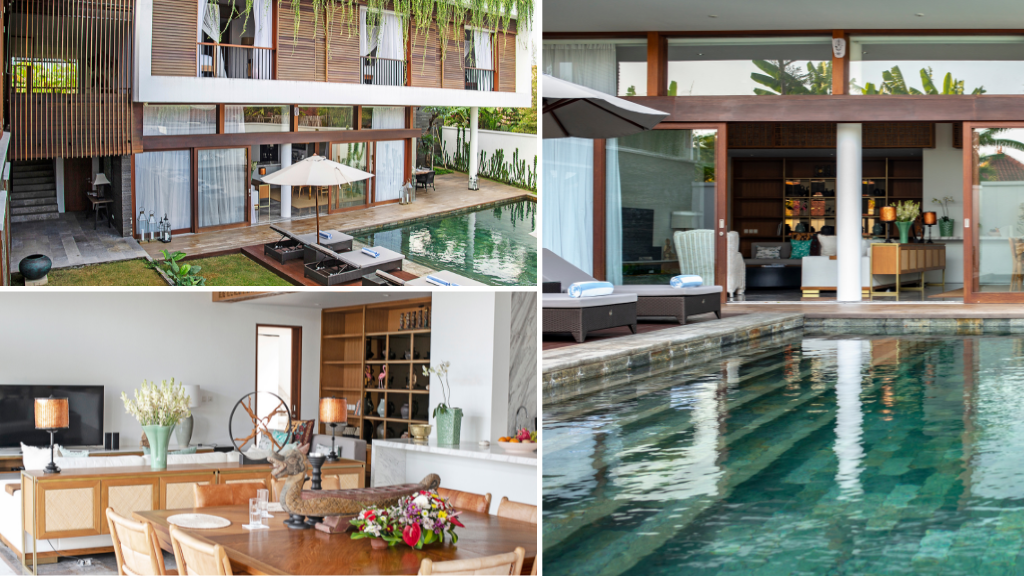 3. Noku Beach House: Hollywood Dreams
Live like a movie star at Noku Beach House, a beachfront villa featured on Netflix's 'The World's Most Amazing Vacation Rentals.' With a dazzling 27-metre pool and jaw-dropping Indian Ocean views, this villa is a grand-scale indulgence. Created by award-winning designer Alex Zabotto-Bentley, Noku Beach House promises privacy and surprises at every turn. Watch the endless surf, indulge in spa treatments, and sip curated cocktails as you watch Bali's famous sunsets. This villa is perfect for weddings, family celebrations, or just living the dream.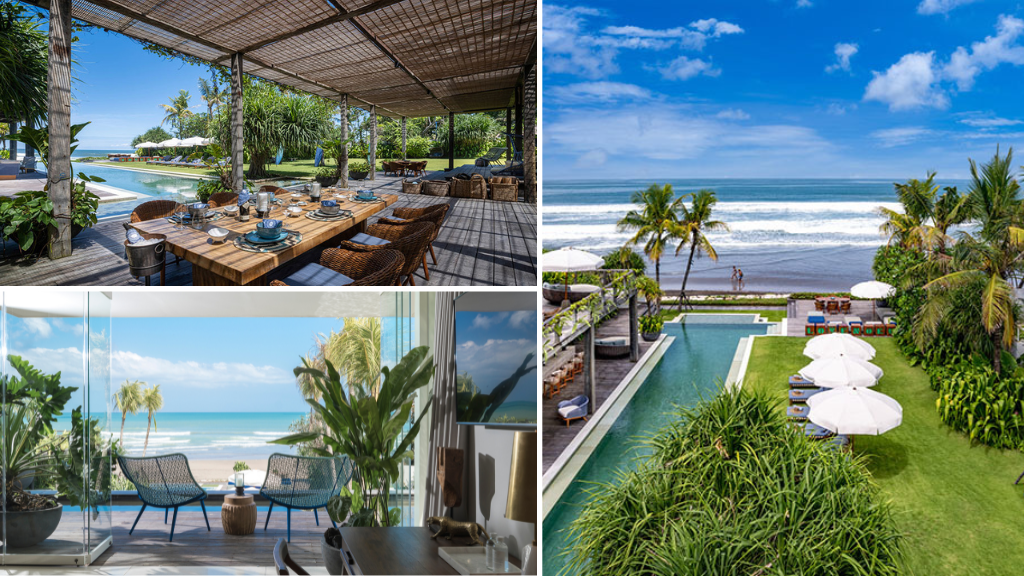 4. Villa Lulito's Colonial Elegance
Villa Lulito combines colonial elegance with a touch of nautical style. Located in Seminyak, it's a stylish retreat for families or groups of friends. The four luxurious pavilions and a 14-metre pool offer plenty of space for everyone. With a private chef and a variety of activities at your doorstep, Villa Lulito promises a Bali holiday filled with tropical refinement and gourmet cuisine.
5. Sing, Splash, and Savour at Villa Kayajiwa
Villa Kayajiwa, in trendy Canggu, is where edgy architecture meets colorful Southeast Asian influences. This four-bedroom villa is perfect for families and friends who love to sing along. The purpose-built karaoke room doubles as a home cinema, ensuring you can sing your heart out without bothering the neighbours. For moments of tranquillity, book a spa treatment and enjoy the villa's relaxing ambiance. Explore Bali's eco-conscious scene during the day and embrace Canggu's vibrant nightlife at night.
6. Villa LeGa's Beachfront Bliss
Villa LeGa is an idyllic five-bedroom villa right on the beachfront in Batubelig. It offers lavish comfort, a central location, and a team of dedicated staff. Enjoy air-conditioned living spaces, ocean views, and a 12-metre pool. Villa LeGa is perfect for families seeking a beachfront Bali experience with easy access to the island's attractions.
7. Group Getaways at Villa Avalon
Villa Avalon welcomes multiple families and large groups. With seven spacious bedrooms across three individual villas, it's an ideal choice for gatherings. Just a short stroll from the beach and close to Bali's dining and nightlife scene, Villa Avalon offers sociable living spaces and the option to rent individual villas or the entire estate.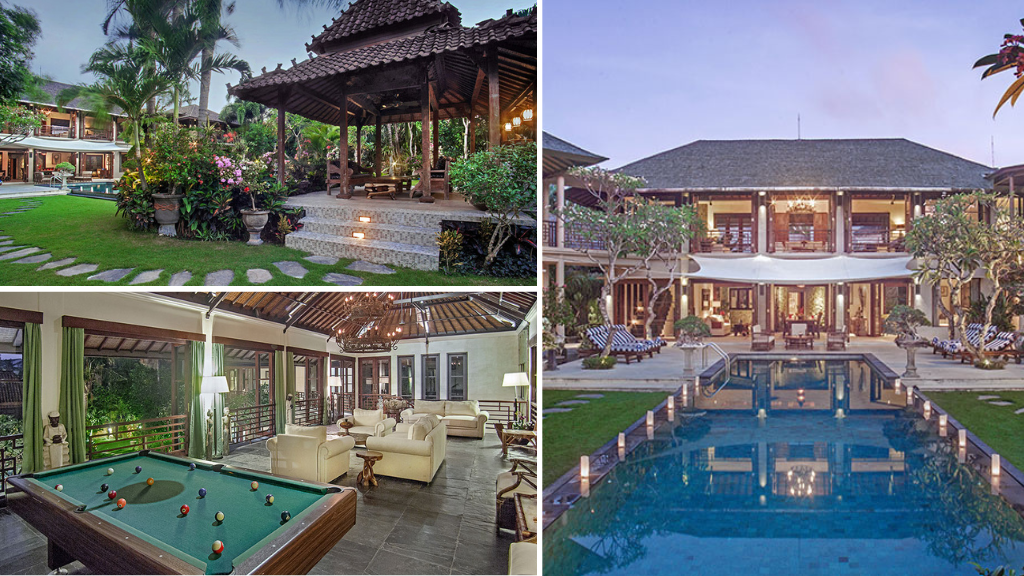 8. Arnalaya Beach House: Ultimate Surfside Living
Arnalaya Beach House in Canggu is where contemporary design meets oceanfront bliss. Five bedrooms, a private tennis court, gym, and spa are just the beginning. The game-changing entertainment bale and stunning ocean views create a paradise for active families and groups of savvy travellers.
9. Sayang D'Amour's Fairytale Oasis
Villa Sayang d'Amour is a blend of European design and Balinese charm. With six bedrooms and a 20-metre swimming pool, it's the perfect setting for sophisticated gatherings and intimate moments. Explore Bali's vibrant dining and nightlife, then return to your private oasis for relaxation and moonlit dinners.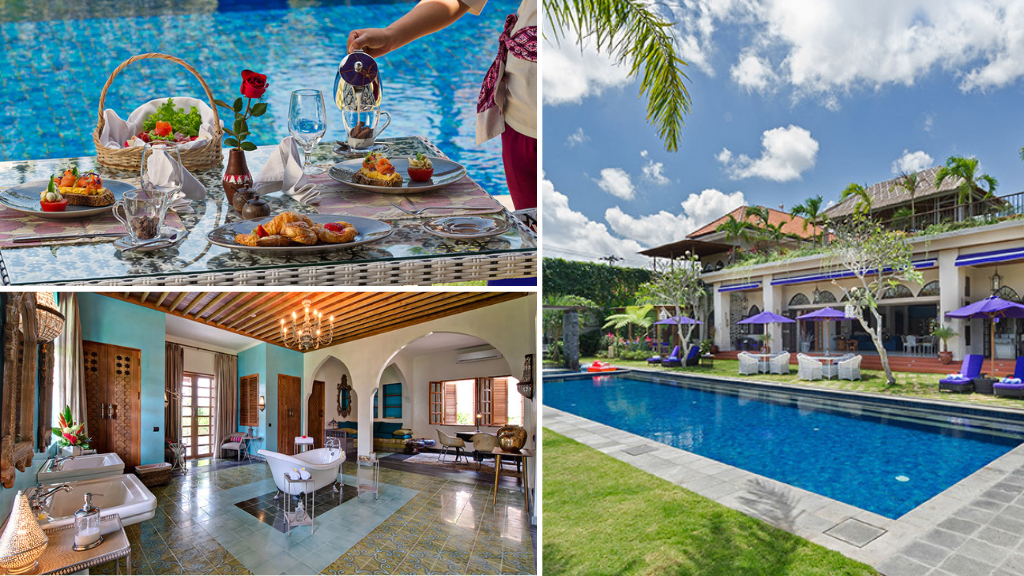 These family-friendly villas in Bali offer more than just spacious rooms. They offer immersive experiences that bring your family closer together. Whether you're surfing the waves, savouring a beachfront barbecue, or singing your heart out in your private karaoke room, these villas promise to make your family holiday in Bali a series of unforgettable moments.
Turn your upcoming tropical escape into an unforgettable adventure! Secure your stay at one of our luxurious family-friendly villas in Bali and get ready for a holiday to remember.