Bali is a treasure trove of excitement and luxury. Imagine taking a stroll on the white sands of Kuta Beach, diving into the waters of Nusa Dua and marvelling at dazzling coral reefs. You'll be enchanted by the traditional dances at Tanah Lot Temple and water sport aficionados won't get enough of surfing in Uluwatu or paddle boarding in Padang Bai. Seminyak has some of the finest restaurants in the world.
With unforgettable experiences like these, you'll surely be left wanting more! Why not book a trip to the neighbouring island of Lombok and keep the fun going? Less crowded and more laid back than Bali, but with just as much to do — you'll be surrounded by tranquil landscapes and in-style living. Sounds like the perfect luxury weekend, doesn't it?
Bali
Where to eat?
1. Uma Garden
Uma Garden, nestled among Umalas' lush rice paddies, offers a captivating dining experience. Experience the magical garden environment, ideal for outdoor groups or romantic evenings. Delight in a menu designed for sharing, inviting food enthusiasts to revel under the stars. Start with a pre-dinner aperitivo at the chic bar before savouring ember-grilled Wagyu beef, succulent prawns or slow-cooked pork belly at communal tables near the mesmerising fire grill. Each meal is expertly cooked over a wood fire, showcasing the true flavours of premium ingredients and is served with smoky beverages like the Wood Fire Lemon Sour, which is laced with coconut charcoal.
2. Mozaic Restaurant Gastronomique
Go on a culinary journey at Mozaic, a world-renowned dining establishment with a two-decade reign. Together, chefs Chris Salans and Blake Thornley have developed a menu that combines seasonal ingredients, Balinese flavours and the exacting standards of contemporary French cuisine. Savour two meticulously curated, six to eight-course menus, including a vegetarian option. Be mesmerised by creatively presented meals like 'beef' carpaccio seasoned with rendang spices and parmesan tofu, or seared foie gras with smoked eel, apple, and lemongrass. Notably, Mozaic proudly represents Indonesia as the sole member of Les Grandes Tables du Monde, an exclusive association of Michelin-starred restaurants.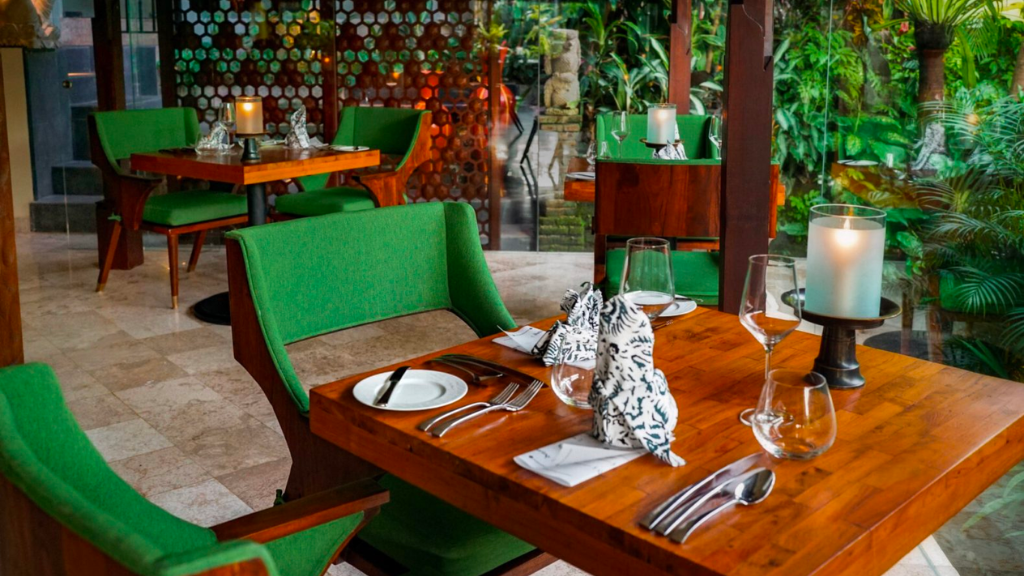 3. Luma
Enjoy the sun-kissed flavours of the Mediterranean on your plate at this Canggu-based establishment. Each dish gets an irresistible Balinese twist, with a profound commitment to using locally-sourced ingredients. Make yourself cosy in the private dining area or the sunken lounge within an ambience of beautiful live music.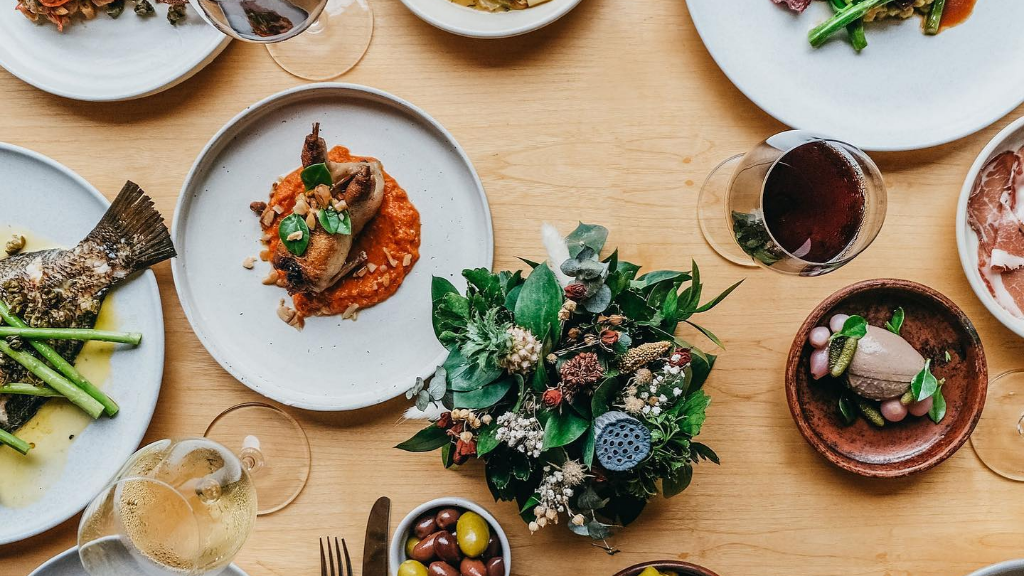 4. Miss Fish
Delve into the nuanced artistry of Japanese cuisine at this resto-lounge in Berawa, which specialises in Edo-style hand-rolled sushi. Little flourishes of international cuisines make their way into each dish and give your palate something unique to discover every time. Find a place at the Omakase Bar and watch the chefs create magic, as they regale you with stories. Step into the hidden den, which is furnished with plush sofas for an especially intimate dining experience.
What to do?
1. Breakfast with Orangutans at Bali Zoo
Experience the thrill of wild encounters at Bali Zoo, an ideal destination for your whole family on your weekend in Bali. Here, you can feed majestic tigers and settle down for an unforgettable breakfast with orangutans! This trailblazing project serves up a delectable breakfast of tropical fruits, freshly baked bread, eggs benedict, homemade granola, or nasi goreng, even as you watch the delightful antics of these orange apes. While orangutans steal the spotlight, the zoo also promises other animal interactions. Feed gentle elephants, hold colourful birds and explore the zoo.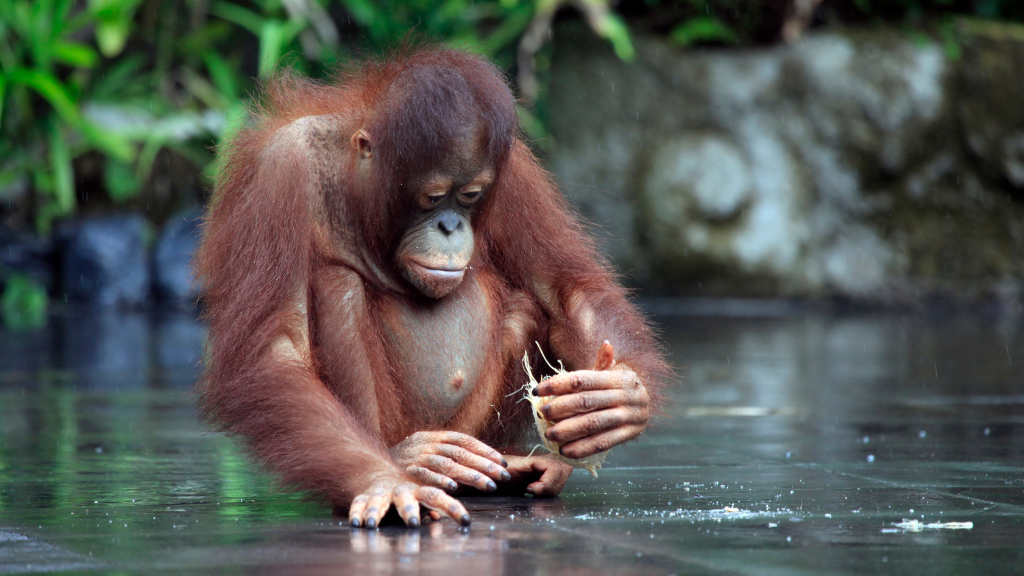 2. Spa
Julia Roberts knew what she was saying! Eat, Pray, Love accurately describes Bali as a tranquil island of wellness. Discover rejuvenating hillside sanctuaries where yoga retreats uplift your spirits. Experience a transformative journey on your luxury weekend in Bali through nourishing raw cuisine that revitalises your health. Immerse yourself in the breathtaking beauty of nature which will calm you down and help you feel connected to all of its amazing treasures. A haven of tranquillity, Bali invites you on a path of well-being, where inner peace and holistic development flourish.
Stepping into Fivelements is like stepping into a cocoon of bamboo structures, exquisite gardens, and relaxing Indonesian music. Nestled by a river, you're engulfed by the soothing lullaby of waves at all times. At Desi Seni, dubbed a 'village resort', you can stay overnight or simply stop by for a spa treatment. Sip on detoxifying teas after a rejuvenating massage in an ambience that feels straight out of a fairytale.
3. Nusa Ceningan
Skip the tedious bustle of tourists and head to the lesser-known Nusa Ceningan island on your weekend in Bali. Here, you'll come across a rocky cove called Blue Lagoon, with the bluest waters you'll ever see. Feel like an explorer at Secret Beach, which (as the name suggests) is an untouched piece of heaven. Throughout the island, you'll find several tucked-away beaches and gorgeous Instagrammable sights.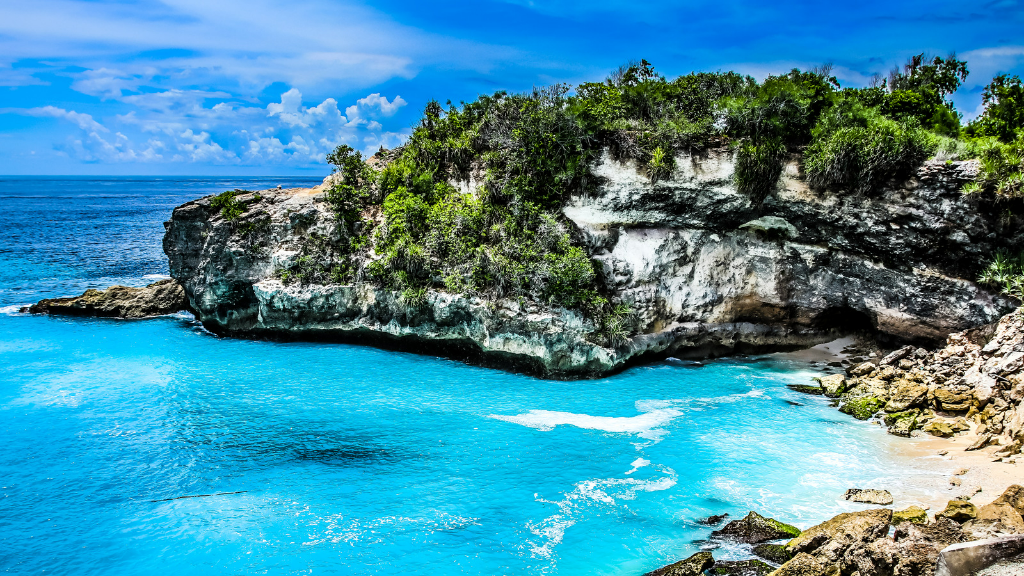 Where to stay?
Enjoy these experiences and much more on your luxury weekend in Bali by booking a villa with Elite Havens. Located in some of the most prime areas on the island, you're offered breathtaking views, top-notch facilities and unparalleled luxury living. Dig into sumptuous meals prepared by your very own chef, luxuriate in a sprawling pool and feel the hospitality of the villa team.
When it comes to sightseeing, you're never too far away from a bunch of exciting activities. Spend idyllic afternoons in charming art galleries, shop till you drop in high-end boutiques and indulge in some of the best wine and dine places in town.
Lombok
Afterwards, keep the fun going by heading to Lombok. A 40-minute flight from Bali will take you there, as will a fast boat in 1.5-3 hours. If you want a more leisurely ride, there are slow boats which take anywhere between 4 to 8 hours.
Once there, you'll find that Lombok is less touristy and more chilled out than Bali. Its waters teem with dazzling marine life and unlike Bali, you don't have to travel as much to reach popular dive sites.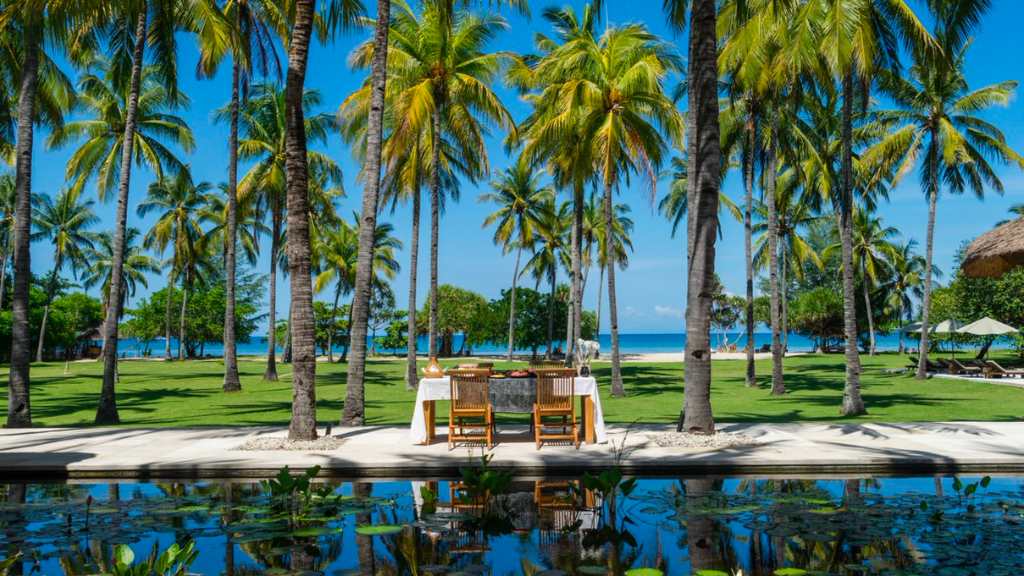 What to do?
1. A Day-Trip to the Gili Islands
Step onto a breezy speedboat with your entire family and visit the impossibly beautiful Gili Islands. Along with breathtaking snorkelling, you'll experience vibrant reefs and laid-back beach shacks. Select a glass-bottom boat to see the amazing marine life up close. And that's not all! You can choose between kayaking, canoeing, stand-up paddling and fishing tours. In the company of live reggae music, enjoy a great sundowner at Sasak Island Cafe and Sama-Sama. If you'd like a private boat, the Elite Concierge can reserve one for you and handle all the necessary arrangements.
2. Golf
Imagine teeing off in the gentle breeze as you're framed by Mount Rinjani and a champagne-white beach. Lombok Golf Kosaido Country Club is an 18-hole championship course in the island's northwest, suitable for golfers of all skill levels. GEC Rinjani Country Club, about 25 minutes from the airport, is located at an altitude of 500 meters. Fringed by coconut palms and gorgeous sunset views, this 18-hole course teems with additional facilities like a restaurant, clubhouse, swimming pool, tennis courts and coffee shops.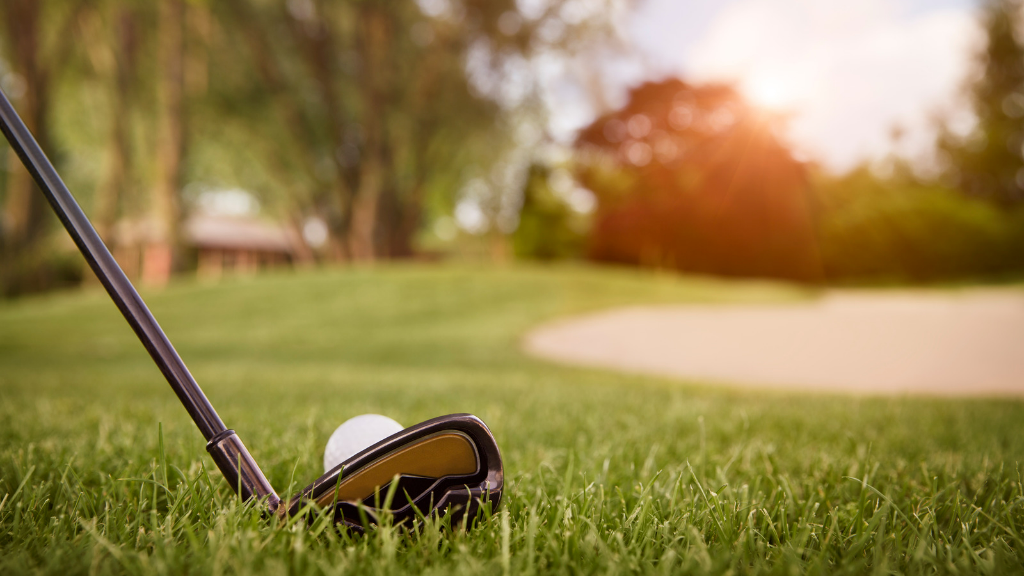 Where to stay?
Elite Havens has stunning beachfront properties in Lombok.
Villa Sepoi Sepoi is a luxury six-bedroom villa set on a white sand beach overlooking the glistening sea of the Lombok Straits. Hugging the cliff face above Lombok's dramatic, untouched coastline, Malimbu Cliff Villa blends modern luxury with breathtaking panoramas in an exotic five-bedroom island villa retreat. For ultimate Indonesian beachfront living, The Anandita is perfectly set along the pristine shores of Sira Beach in North Lombok. If you're in for tropical living and barefoot luxury at its very best, Villa Sapi is the best haven for you. For a family holiday, Sira Beach House is a sublime beachfront property in Lombok.
Fully staffed, they're strategically located to make the most of the picture-perfect landscapes. What's more? These oases of tropical luxury are choc-a-bloc with top-notch amenities.
You're offered the services of a private chef, along with indoor and alfresco dining facilities. Enjoy a soak in the private pool, followed by relaxing in-villa spa treatments. Spend leisurely time indoors in the media room or by connecting to the free WiFi. The Elite Concierge team attends to your every need and also helps plan mini-adventures for you like bicycle trips and shopping excursions to local markets.
Stay in one of our gorgeous villas in Bali or Lombok and experience a luxury weekend like no other.