High-adrenaline activities and pure relaxation escapes are among Lombok's best-kept secrets. From surfing, snorkelling, and fishing, discover the best spots to do them all.
Surfing
Beginners will enjoy Selong Belanak Beach. It's a sandy-bottom shore break and thus has a perfect set-up for foam boards. It offers a beach break across the 1.7 km stretch of the beach, with most surfing in the Eastern corner.
Location: Selong Belanak Beach
Surfing Level: Beginner/Intermediate
Length: ½ day trip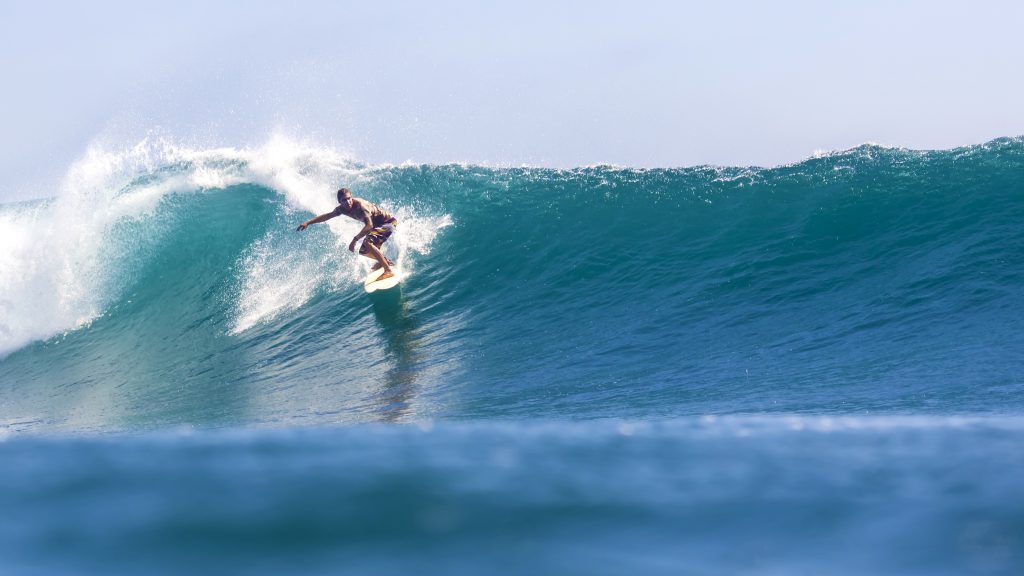 Gerpuk is best for beginner to advanced surfers. Five different surf breaks make it South Lombok's most popular surfing bay, it is protected from the winds via surrounding hills.
Location: Gerupuk
Level: Beginner to Advanced
Length: ½ day trip
Mawi is best for intermediate and advanced surfers. This reef break offers a charming peak with short hollow rights and lefts. At 6 ft. plus, Mawi transforms into a heaving left barrel, with elevator drops and heavy hold-downs. At 8-10 ft., it's not for the faint-hearted. It's best on mid-tides and a south-east trade wind from May to September, but holds swell all year round.
Location: Mawi
Surfing Level: Intermediate to Advanced
Length: ½ day trip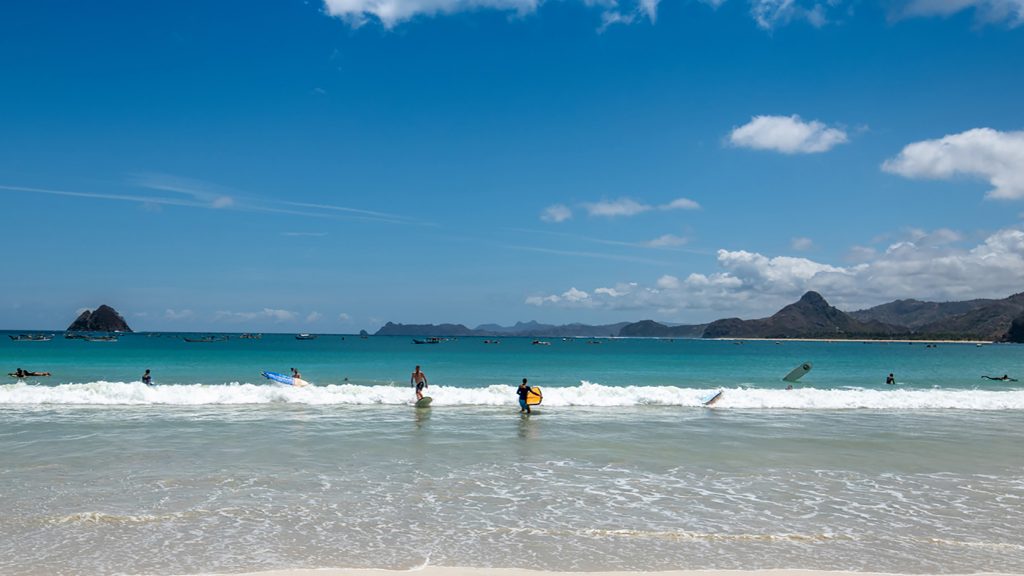 Located West of Selong Belanak beach, Serangan Beach is a popular 'secret' beach. This break is best for intermediate to advanced surfers and mornings are perfect for a solo surf.
Location: Serangan
Surfing Level: Intermediate to Advanced
Length: ½ day trip
Stand-up Paddleboarding (SUP)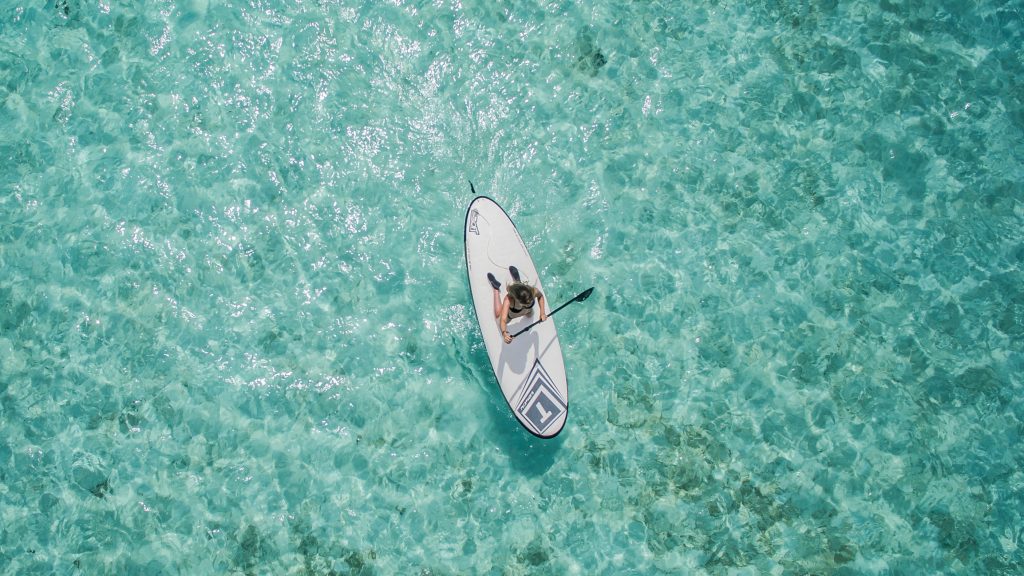 For a gentle first experience in Stand-up Paddleboarding, Selong Belanak and Kuta beaches are great locations. There are several expansive and protected bays to explore. A sunset paddleboard is recommended because it's an apt time of day to experience cooling down. An added bonus? You'll see some of the most beautiful sunsets in Asia.
Locations: Selong Belanak, Kuta
Kitesurfing
A style of kiteboarding specific to wave-riding, which uses either standard surfboards or boards shaped specifically for the sport, kitesurfing is becoming an increasingly popular activity. Perfect places for kitesurfing in South Lombok are Ekas Bay, Are Guling, and Kuta, which boast the most consistent winds.
Locations: Kuta, Ekas, Are Guling (wind-dependent)
Length: 4-5 hrs.
Diving and Snorkelling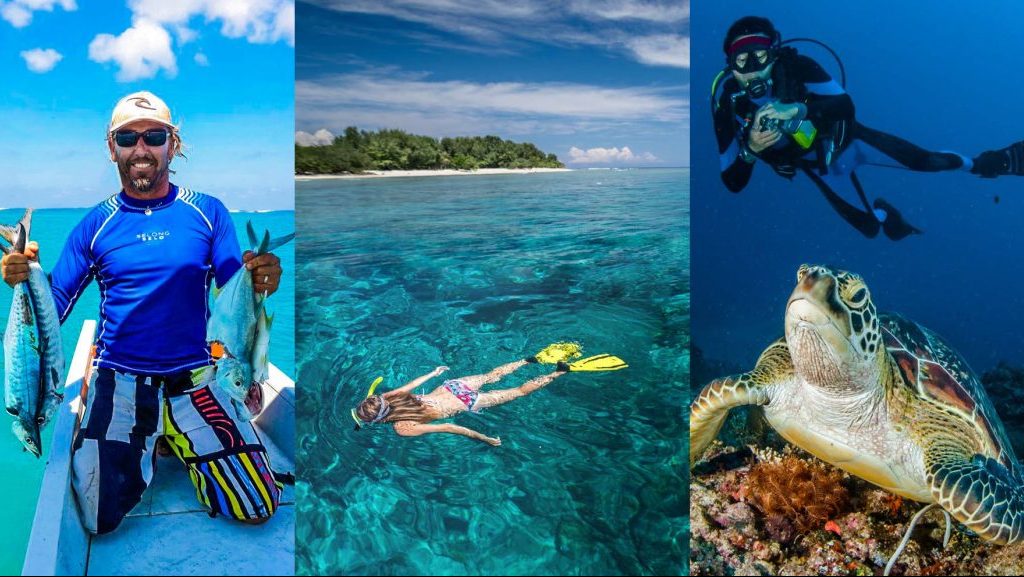 With some of the clearest waters in Indonesia and the most colourful corals, Sekotong is popular for diving and snorkelling. Feast your eyes on the wonderful diversity of the underwater world in Lombok.
Location: Sekotong
Length: 4-5 hrs.
Fishing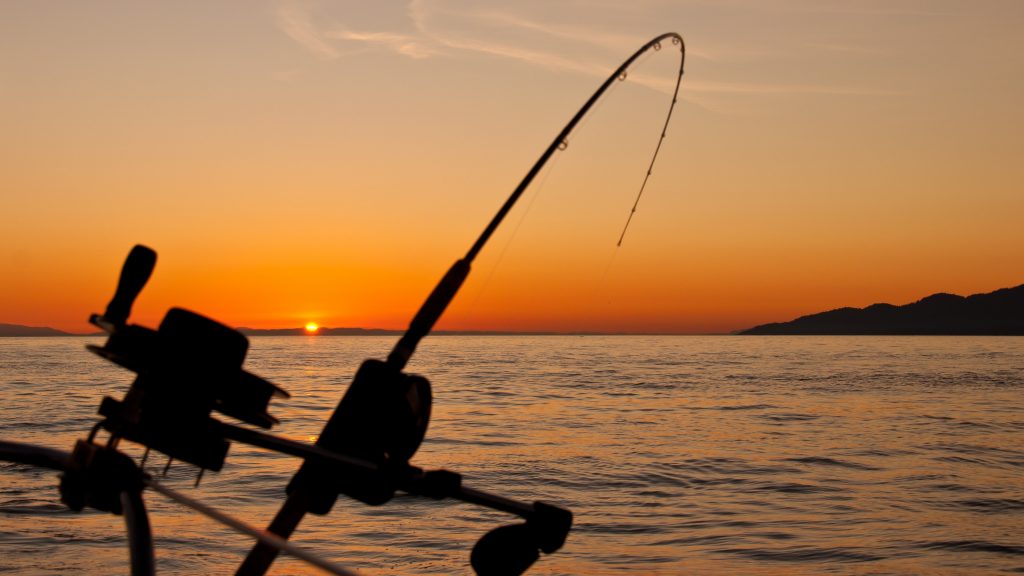 There are plenty of spots around South Lombok that are great for fishing, like the nearby Kuta area – Semeti and Unting Unting Beach. These places are popular for their abundance of marine life.
Locations: Kuta, Semeti, Unting Unting
Length: 6 hrs.
Besides adventures in the water, Lombok's best-kept secrets include a wealth of other activities to enjoy. With its many accommodation options, top-notch facilities and multiple dining options, it is the perfect location for making lasting memories.