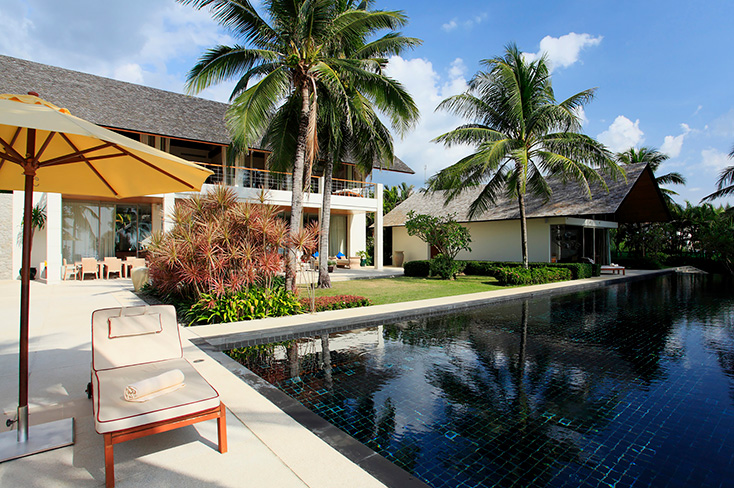 Valentin S, Singapore
,
14-Jul-2022
-
18-Jul-2022
What a great little break we had have after two years of covid. We very pleased with the friendly service and the delicious Thai food.
Rasavadi K, Thailand
,
10-Apr-2021
-
13-Apr-2021
Our family spent a week here, we all had a good time and enjoyed our stay here. The living area is roomy, airy and spacious with plenty of natural light. Excellent view of the beach and sea with lots of coconut trees. Nice outdoor seating area, great food. With the impressive services of the Elite Havens team. We are looking forward to coming back again soon!
Ott TripId: 1221365 T, Canada
,
22-Nov-2019
-
30-Nov-2019
We would really like thank you, especially the great staff at Villa Baan Talay Rom. Our vacation was beyond wonderful. The food was awesome and service was exceptionally good and friendly. One of the best places to spend a vacation with kids (2 to 8) The pool was occupied most of the day light. Hopefully we will be back soon
Philip H, United Kingdom
,
14-Apr-2019
-
28-Apr-2019
We have loved every minute here. I thought that every staff member was amazing and so kind!! Torin
David B, Thailand
,
20-Jan-2019
-
22-Jan-2019
Our 3rd Visit to the beautiful Baan Talay Rom. Love the beach access and spent most of their time in the swimming pool. Needless to say we will be back, wonderful holiday
Jasmine A, Australia
,
01-Nov-2018
-
06-Nov-2018
Our story at Villa Baan Talay was nothing short of extraordinary. The staff was absolutely amazing, we were always greeted with a warm smile and they were very attentive to our needs whether we had a request or not. We really wish we could take the chef home, she was exquisite. The house keeping staff went above and beyond our expectations. Our stay was made simple and seamless. Excursions and necessary taxis, we felt safe knowing that the trusted company was booked for us. Our stay here was worth every penny and we are looking forward to when we can come back.
Natalie F, Hong Kong
,
29-Sep-2018
-
03-Oct-2018
Thank you for a wonderful stay. The facilities were perfect to us. Kids loved the place especially the fish pond and the beach. The staff were friendly and kind. Food was amazing. Chef's talent can create many different types of cuisine. Fantastic.