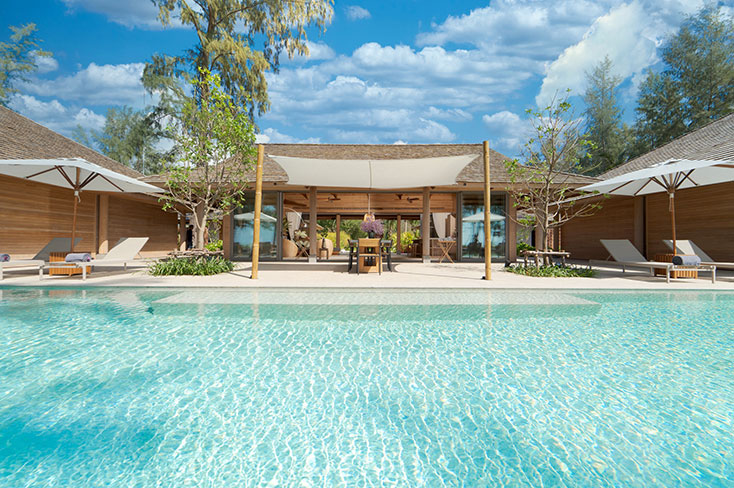 Montonn M, Thailand
,
11-Apr-2021
-
13-Apr-2021
Impressions for this trip here - Impressed with the service and attention to detail. Everyone liked the food that the chef made. It was very delicious. Eva (my daughter) loved all the food and loved swimming in the pool. Must also mention the high level of cleanliness. We will come back again for sure.
Alasdair F, Thailand
,
16-Dec-2020
-
20-Dec-2020
Love does not need a reason, everything in love will be perfect. My lover and I spent a perfect holiday here and we are very satisfied. Wish you all Merry Christmas and Happy New Year. Wish we will have the free time to bring our children together here next time.
Khun B, Thailand
,
10-Dec-2020
-
13-Dec-2020
Most amazing experience in Phang-Nga! Thank you so much from me for the great weekend! It's so peaceful and calm. We are definitely coming back! Special thanks for Noom for accommodating our every thing!
Alexey O, Montenegro
,
19-Jan-2020
-
31-Jan-2020
Everything was great! Staff paid close attention, did all on time and coordinated well. Food was amazing, can't differentiate from restaurant. Enjoyed unbelievably good nature, atmosphere and attention to guests. Big thanks for the holiday. Excellent holiday. Beautiful sea and beach. Super girls. Very tasty food, calm holiday time.
Steve C, Thailand
,
06-Jan-2020
-
12-Jan-2020
We are the first guests to stay at The Pines! It has been a memorable experience. We love the place and the scene of the view in the evening. The house is impeccable. Love the decoration! The staff extremely well-trained and the food is as good as a 5-star restaurant. If you enjoy a quiet sunset and the sound of the waves, then come to The Pines. Congratulations!