Request Online Inquiry
If you require any further information please do not hesitate to ask. Our reservation specialists are well versed on all our villas, however in the unlikely event they cannot answer your question immediately they will endeavor to respond as quickly as possible.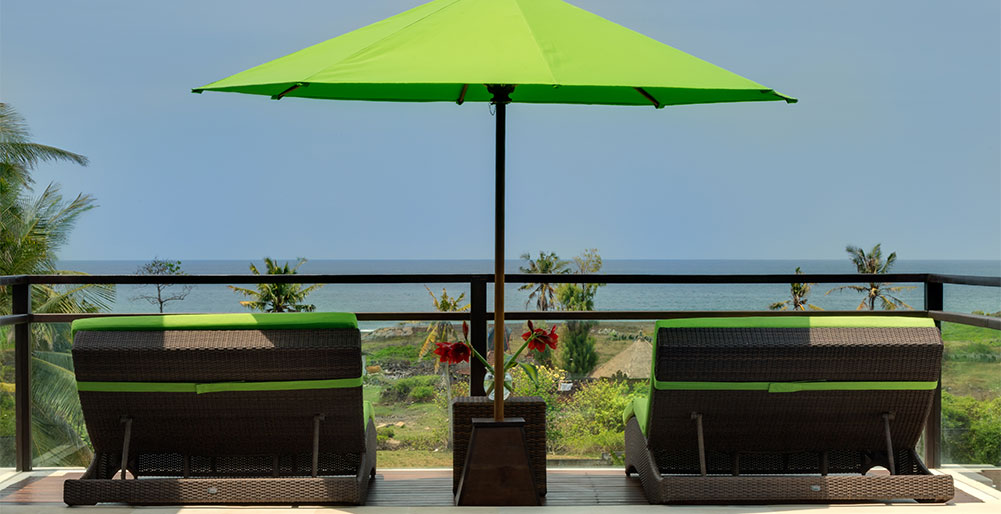 Looking for a fabulous ocean-view pad with plenty of room to party for up to 17 guests? The abundance of indoor and outdoor spaces – not to mention two swimming pools and six generous bedrooms – make Villa LuWih the perfect choice for several families or groups of friends looking to spread out with both social 'us' and private 'me' space.
Pererenan Beach in Canggu on Bali's southwestern coast is famous for its rolling surf – framed to perfection through walls of glass on all three floors of Villa LuWih. Sunsets don't get better than from the upper level glass-fronted swimming pool or the decked sitting room with doors flung open to the view. And they're pretty spectacular from the main pool below, the garden bar, living room… even the state-of-the-art media room with its 60-inch TV with Apple TV.
Six ensuite bedrooms are spread across the three levels, delivering luxury, privacy and the rare choice of grouping families together in separate parts of the villa. And throughout, glass-fronted rooms can be opened fully for tropical living heat as a contrast to air-conditioned cool.
Matching the luxurious surroundings is a team of staff at the ready to satisfy every whim, be it a caipirina cocktail at the bar or a five-course feast prepared by the villa's chef (refreshingly, groceries and beverages are charged at cost price plus 20%++ handling fee).
Luxury, style in spades and stunning ocean views… Villa LuWih has it all.
Read more
Back to top