Request Online Inquiry
If you require any further information please do not hesitate to ask. Our reservation specialists are well versed on all our villas, however in the unlikely event they cannot answer your question immediately they will endeavor to respond as quickly as possible.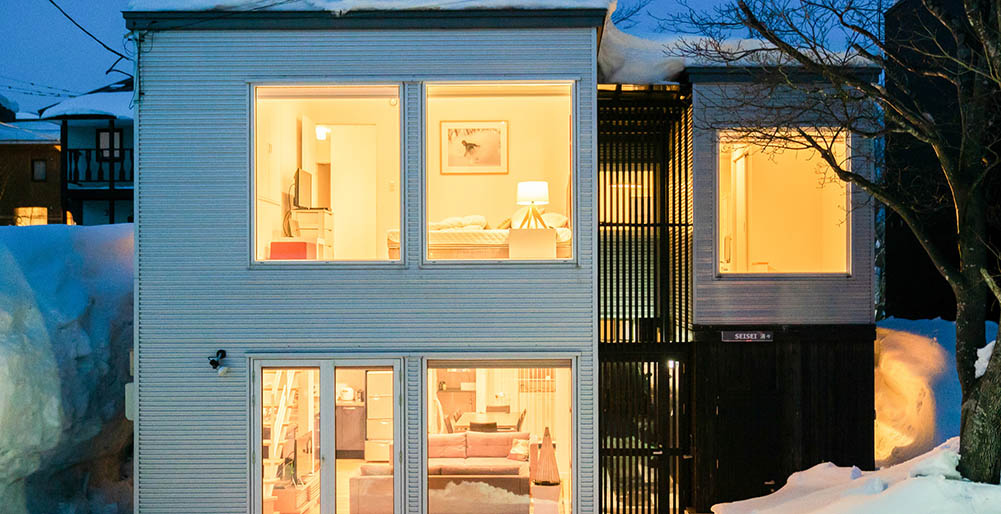 SeiSei Chalet is a four-bedroom mountain home in snowy Hirafu comprising two charming, self-contained apartments - three-bedroom SeiSei and one-bedroom studio, SeiSei2. A stone's throw away from the action of Hirafu, you will love its central location as much as the contemporary design and upscale amenities.
Picture yourself in this stylish retreat where natural light floods all the rooms owing to floor-to-ceiling windows. Not only do you enjoy the peace and quiet afforded to the chalet due to its location in a quiet street, but you also get front row seats to spectacular panoramic vistas of the nearby Mount Annupuri and Mount Yotei. Could you ask for anything more from your Niseko holiday home?
The chalet's four bedrooms can be set up for couples or singles, and with three bathrooms, there's unlikely to ever be a queue in the morning. It is well suited to large groups who want to be situated in the same property without sacrificing privacy.
Reflecting typical Japanese elegance and simplicity, the living areas are outfitted with modern and minimalist furnishings, allowing nature outside to be the star of the show. The chalet's living areas provide a tranquil respite from the buzz of Hirafu and a common place for everyone to get together and catch up on your favourite series on the 40-inch TV, or for showing off your gaming skills on the PS4 Playstation.
Three of the four bedrooms have comfortable queen-size beds, the fourth with a double-sized bed, with a 32-inch Smart TV with Apple TV. An enviable combination of a great location and excellent amenities, SeiSei Chalet is a great option if you're looking to immerse yourself in Hirafu's excitement while being surrounded by all that nature has to offer.
Read more
Back to top