Request Online Inquiry
If you require any further information please do not hesitate to ask. Our reservation specialists are well versed on all our villas, however in the unlikely event they cannot answer your question immediately they will endeavor to respond as quickly as possible.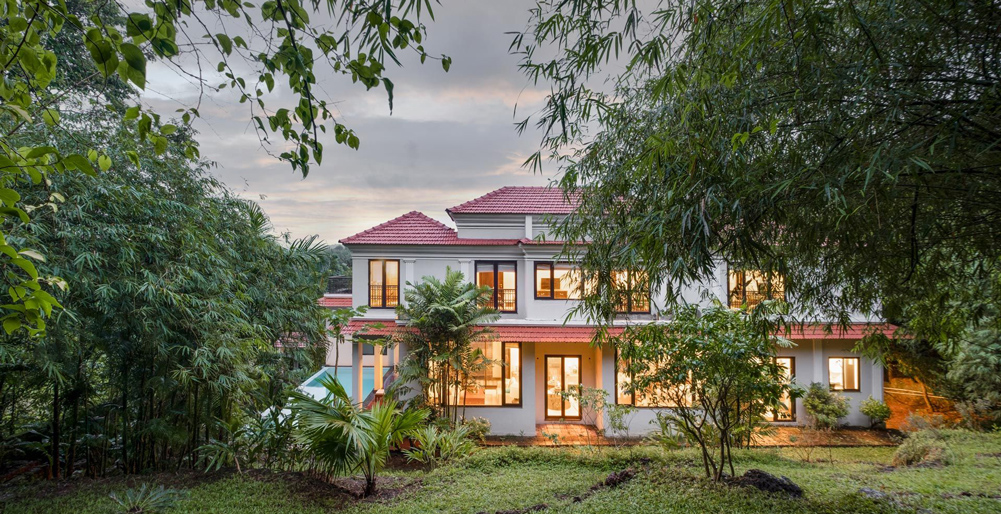 An exquisite garden villa as its name suggests, Orchard Villa is custom-built for tranquil vacations. Though Goa has many allures, the true beauty of the state lies in its rural interior, away from the crowd and accompanying din. Close enough to partake in the action, yet an oasis in itself, if you're looking for a change from the thrumming activity of Goa's beaches, Orchard Villa, located in the laid-back village of Moira, is your perfect escape.
This four-bedroom luxury villa, with interiors designed by India's top designer Tarun Tahiliani, offers modern amenities and impeccable service. Settle into the spacious living room which has been conveniently split into various sections or enjoy delicious feasts at the round dining table that seats eight. The gentle splash of water from the lily pond around which the villa has been designed only adds to the tranquil atmosphere of your holiday home while a long, rectangular pool stretches out all along the front, overlooking foliage that can be viewed as you relax on sun loungers littered around the pool deck. Evenings are spent in the cosy lounge where you can unwind with a book or play a game of carrom until the stars peek out as dusk settles, begging you to stroll around the beautifully landscaped gardens before you call it a day.
Part of a cluster of villas that include River Villa and Courtyard Villa, you can also book all three homes for larger groups. Known for its serene and peaceful atmosphere, Moira offers an escape from the hustle and bustle of city life while still providing easy access to the vibrant markets, trendy restaurants and pristine beaches of North Goa.
Read more
Back to top