Request Online Inquiry
If you require any further information please do not hesitate to ask. Our reservation specialists are well versed on all our villas, however in the unlikely event they cannot answer your question immediately they will endeavor to respond as quickly as possible.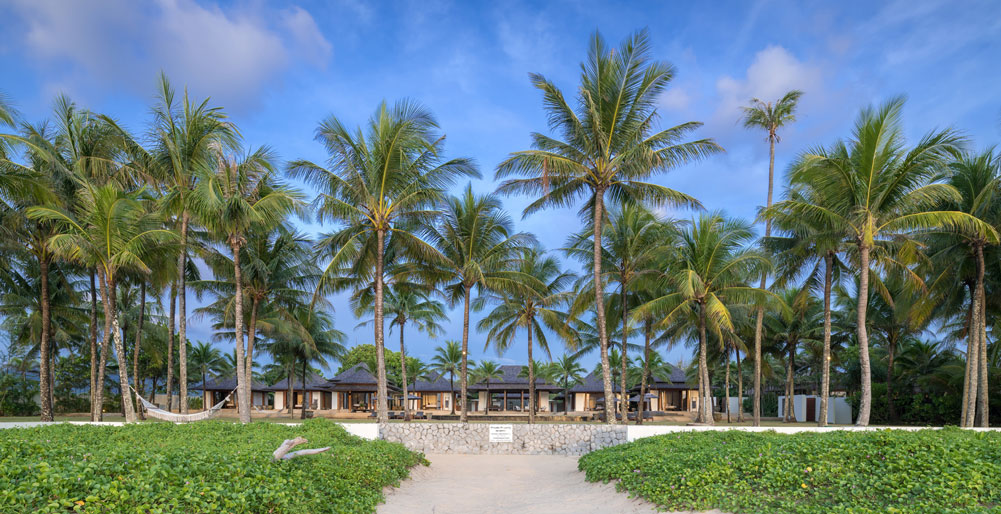 Perfect for families and groups of friends, the extravagant seven-bedroom Villa Ananda offers magnificent sunset views over the Andaman Sea. Boasting 9,500 square metres of land, including over 80 metres of private beachfront, this villa is one of four in the exclusive Jivana Beach Villas estate located on the pristine sands of Natai Beach in Phang Nga, north of Phuket island. The manicured tropical gardens, beachfront sunset sala and 25-metre swimming pool with neighbouring dining sala provide the ultimate getaway for guests looking for peace and tranquility amidst stunning natural beauty.
The villa comprises four contemporary Thai-styled pavilions – three of which have sweeping sea views. At its centre is the 'Great Room' - a comfortable and elegant living and dining space that can be enclosed and air conditioned, or opened to the tropical breeze. On one side of the Great Room is a pavilion hosting four double bedrooms, while on the other side lies the splendid master suite. All bedrooms are tastefully furnished and include large ensuite bathrooms and sliding glass doors that open onto lush gardens adorned with orchids. In a fourth pavilion, adjacent to the immense, fully equipped kitchen, are the spacious children's quarters, complete with a bathroom, two sets of bunk beds for kids below 12 years old and a nanny's room. Across the courtyard from the kitchen is the family room with a flat-screen television and soft-cushioned sofa seating - an ideal place to take in a film or escape into the pages of your favourite novel.
A five-star luxury experience is not complete without the services of a welcoming team of staff. At Villa Ananda – and its sister villas Jia, Sundara and Shanti – guests will receive exactly this. The villa chef is skilled in Thai cuisine, a Villa Manager keeps everything running smoothly, and housekeeping and 24-hour security staff ensure that your stay is relaxed, effortless and enjoyable.
Click on these links to find out more about six-bedroomed Villa Jia and Villa Shanti to see how the Jivana Beach villas can be combined to meet your holiday requirements.

Read more
Back to top