Request Online Inquiry
If you require any further information please do not hesitate to ask. Our reservation specialists are well versed on all our villas, however in the unlikely event they cannot answer your question immediately they will endeavor to respond as quickly as possible.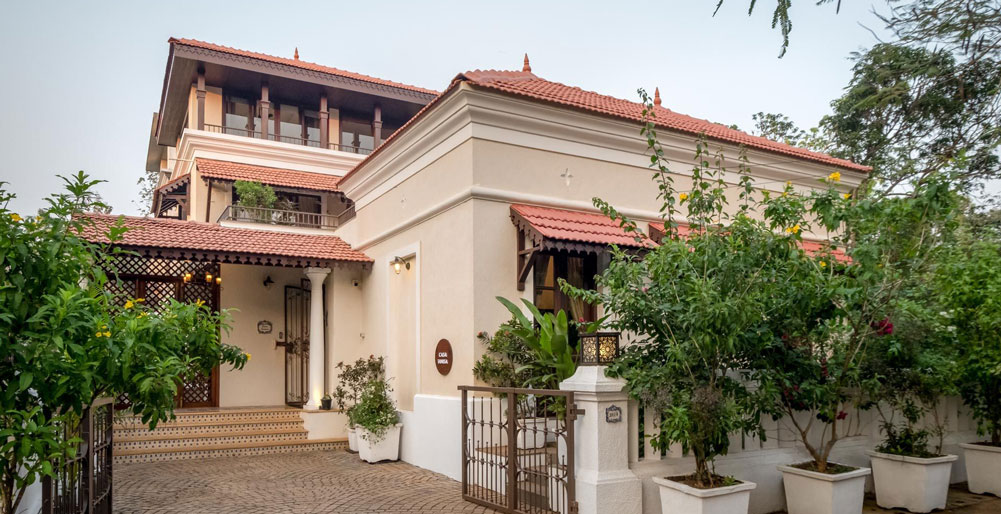 Nestled in North Goa's idyllic Assagoan, Casa Tanisa invites you to feel at home as you unwind and experience your best life. Laze in and around the gorgeous private pool as you enjoy the staff's intuitive service that will provide you with your favourite cocktails and nibbles before you even ask for them. Come together for memorable feasts at the dining table or luxuriate in the stunning living room. With four comfortable bedrooms, there's plenty of space for everyone.
More of a home-away-from-home than an impersonal holiday stay, Casa Tanisa is tasteful and understated. With desks and high-speed WiFi, you can work from here while the kids take a dip in the personal pool. End your day with beverages on the poolside deck that invariably becomes the social hub of this villa. And open-air bathrooms and indulgent, standalone bathtubs spell pure luxury.
Assagaon offers a seamless blend of quaint charm and trendy originality. Bustling markets, balmy beaches and a blazing nightlife, North Goa has it all, along with world-class cafés and restaurants. Whether you want to head out to sample various cuisines or order in and relax, Casa Tanisa's location makes it all a breeze.
Read more
Back to top