Tired of heaving crowds, long queues and the usual spots flooding your Instagram? The beauty of Bali is that it can be anything you want it to be. Want to skip the beach clubs? Why not discover a secret waterfall instead — or, a quaint chocolate factory? How about an Africa-like savannah and some of the most beautiful, unspoiled beaches? There are so many little-known treasures in every part of this magical island. Choose an elite haven and enjoy easy connectivity to these hidden gems, all the while indulging in the best of modern luxuries. Here's a guide on how to explore offbeat Bali the next time you visit:
Offbeat Southern Bali Beaches
Nusa Dua
Beat the tedious bustle of tourists with a visit to Sawangan Beach. Also known as Nikki Beach, this offbeat Bali find is a glorious sunbathing spot. It might not be suitable for swimming thanks to its wild waves, but that doesn't diminish its beauty. What's more? You can dig into a sumptuous lunch of freshly caught fish while you're here.
Only 15 minutes away is Nusa Dua Beach. Though the deserted white sands are popular for high-end resorts, there's another side to this offbeat Bali destination. If you're a water sports aficionado, you'll love Nusa Dua. From unforgettable snorkelling and surfing to glass-bottom boat rides, it's a delightful spot for the whole family.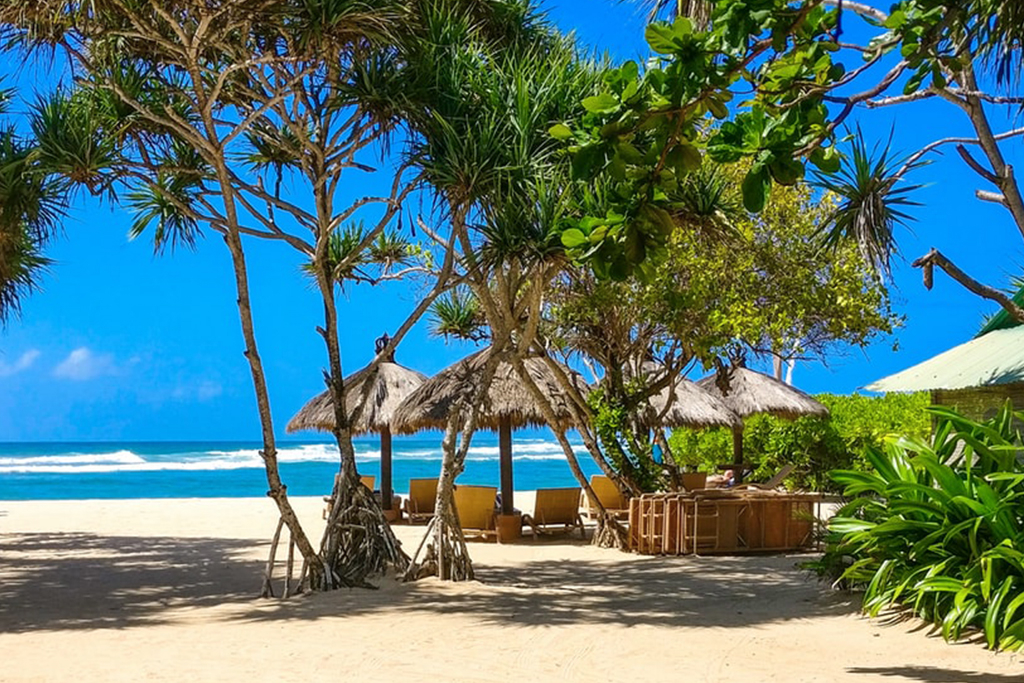 Where To Stay:
Both of these are easily accessible from the ultra-glam, five-bedroom Grand Cliff Nusa Dua. Perfect for families, the little ones won't get enough of its 16-metre cliff-edge pool, home theatre and games room. Take a dip in the bubbling jacuzzi, detox in the infrared sauna and take in sprawling oceanfront views from every room.
Bukit
In the Bukit area, Gunung Payung Beach is nothing less than an aquatic paradise. No vendors, no tourists, no water sports — only heavenly seascapes and dazzling natural reefs. Discover the majesty of the nearby Hindu temple perched atop a cliff, while you encounter bashful grey long-tailed macaques.
Where To Stay:
Make the majestic Sohamsa Ocean Estate your base. Choose between five-bedroom Villa Soham and the four-bedroom Villa Hamsa. An added plus, you're only 30 minutes from the airport. Featuring a luxurious infinity pool, dining terrace, and state-of-the-art gym, among many other facilities — both villas come with a highly-skilled chef as part of the staff.
Snorkelling Around Sister Islands
Separated from the mainland by a 45-minute boat ride, this family-friendly destination has very little traffic and zero crime. Book a fascinating tour of mangrove jungles, take a golf buggy ride around the island and enjoy a host of water sports activities. Especially popular for diving, with several guides operating in the area, you'll witness enchanting marine life like reef sharks, manta rays and ribbon eels. Nusa Lembongan is the perfect way to explore offbeat Bali.
As for surfing, whether you're a beginner or an expert, Nusa Lembongan is a great option all year round. From surfing classes at Coconut Beach to the extreme waves at Laceration, you're spoiled for choices.
Nusa Ceningan
Go across the Yellow Bridge and reach the less-touristy Nusa Ceningan. Framed by azure waters and majestic landscapes, you may discover turtle nests and seaweed farms.
Where To Stay:
Beautifully combining free-spirited travel with modern luxury, Villa Voyage is a nearby oceanfront getaway. You're cocooned by homely Balinese decor of thatched natural grass roofs, coconut wood floors and lamps made of driftwood. Meanwhile, you and your group can enjoy the private pool and services of a friendly concierge team.
Cultural Experiences Near Candidasa
Heading to Bali's east, you'll find Candidasa, with its water-lily-filled lagoon in the centre. Settle down in a breezy gazebo and take in some of the best views on offer at Jemeluk Viewpoint. If you're visiting in June, don't miss the Makare Kare Festival. You'll love this celebration of the 'god of war' with man-to-man combat using bamboo sticks and pandan leaves.
For a more tranquil experience, visit the royal Tirta Gangga Water Gardens. Spread over 1.2 hectares, it teems with jaw-dropping pools, fountains and opulent statues.
Another one of Bali's best-kept secrets is Savana Tianyar. An expanse of grassland which makes you feel like you're in Africa, its hypnotic sunsets and rugged way of life are what offbeat Bali is all about.
There's plenty to do for the little ones as well. Plunge into the magical world of Charly's Chocolate Factory and gorge on locally-made cocoa bean chocolates. Explore whimsical bamboo houses, swing between palm trees, and spend lazy hours in a cafe that resembles a ship.
Gili Tepekong
Candidasa and diving almost go hand-in-hand. One of the most challenging dives in all of Bali is Gili Tepekong. Witness beguiling underwater rock structures and encounter white-tip reef sharks. If you're confident about your skills, it can be a very rewarding experience.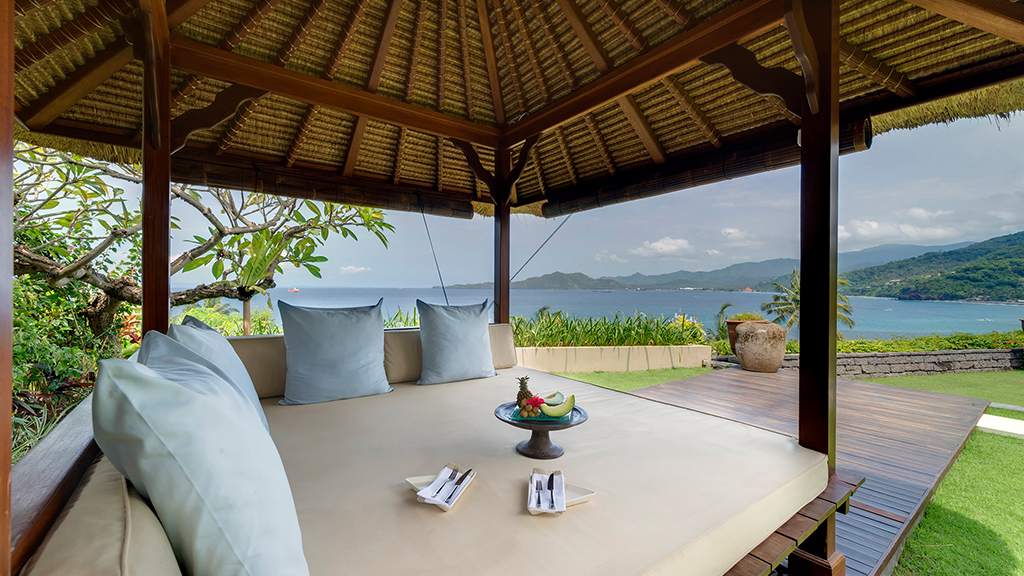 Where To Stay
Perched on a hilltop, Villa Asada serves as an attractive, four-bedroom base camp to cover these sights. Imagine breezy terraces, spacious balconies and luscious lawns, all engulfed by mesmerising coastal views. The 18-metre swimming pool is a favourite gathering spot for the whole family. Savour meals of your choice made by a private chef and dine alfresco under a sky filled with stars.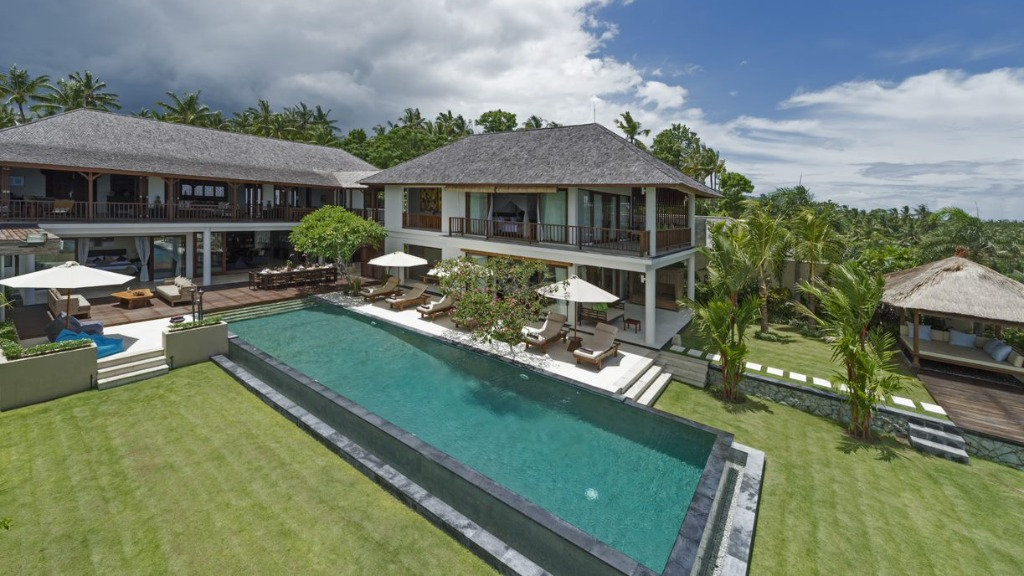 Picturesque Paddy Views & Waterfalls
Standing atop 636 hectares of Jatiluwih's terraced rice paddies, you'll likely pinch yourself in disbelief. Celebrated as a UNESCO World Heritage Site, its scenic views live up to its name, which means 'beautiful'. Enjoy a refreshing combination of cool mountain breeze and hot water springs at Penatahan Hot Springs. Tucked in the banks of River Yeh Ho, it is backdropped by rice fields and verdant forests.
Take the kids on a tour of Bali Botanic Garden, which is situated in Bedugul. It houses the largest and most dazzling collection of orchids in the country. Watch the look of awe on your kids' faces as they observe carnivorous plants trapping and eating insects. Go ziplining at Bali Treetop Adventure Park. If they still want more, head to Bali Butterfly Park, which is Asia's largest and boasts more than a hundred species of colourful butterflies. Plenty of choices to experience the offbeat side of Bali.
Campuhan Waterfall
Is there anything more magical than a secret waterfall? You may have heard of the famous Leke Leke Waterfall. But under the tourist radar, Campuhan Waterfall is a 10-metre water cascade which seems to appear mysteriously out of a gap on the mountain slope. Surrounded by lush tropical foliage, it's a perfect spot for family picnics and nature hikes.
Where To Stay:
Find your space at The Arsana Estate. A four-bedroom retreat cradled by misty rainforests and rice fields; it welcomes you with top-notch facilities. Luxuriate in the 19-metre pool, which has a separate section for kids. And that's not all. They can spend hours in the games room, which features a pool table, hit the tennis court, and bundle into the cinema room. While they do, you can indulge in a range of spa services.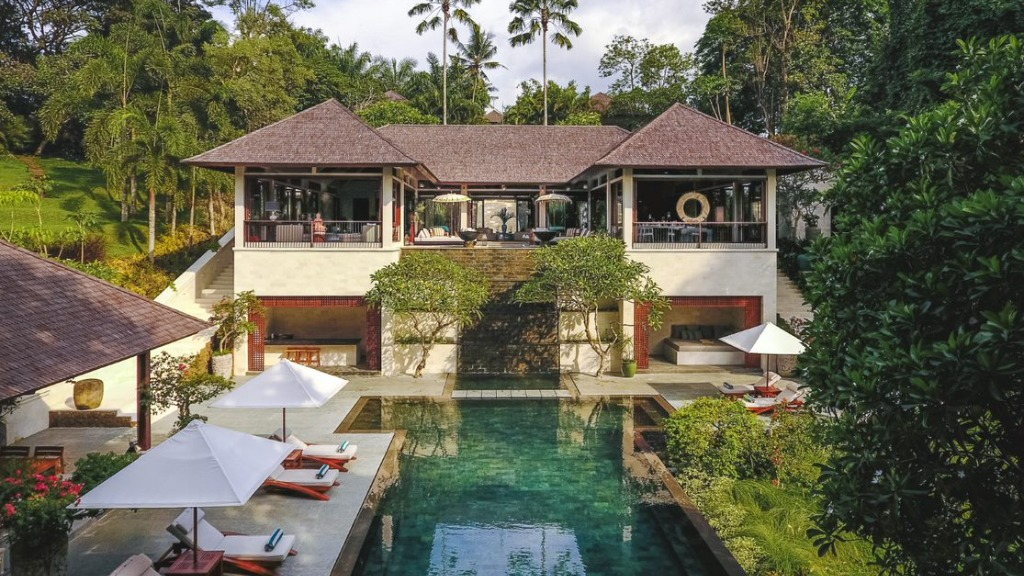 Choose one of these elite havens and explore Offbeat Bali like never before.