Right next door to Bali lies Lombok's best surf spots, a haven for both beginners and seasoned surfers. Away from the tourist crowds, Lombok's climate, proximity to surf breaks, ease of travel, and variety of waves make it an ideal place to learn to surf and a great place for expert surfers to test their limits.
In this article, we explore Lombok's best surf spots to give you a clear picture of what to expect whether you're a veteran or just starting out.
Surf Spots
Lombok's best surf spots are found on the island's south coast, a region overrun by big rocky mountains and reefs that help create the waves that are so desired. Here are some of our picks.
Don-Don
This spot requires a larger swell break because it is the farthest break within the bay. Don-Don is suited to surfers of all skill levels, because of its superb A-frame crest that folds both to the right and the left. The left side offers surfers greater room for turns and maneuvering because it is steeper and more complicated than the right side. Any surfer will enjoy Don-Don all year-round, provided there are light winds.
Mawi
Thirty minutes west of Kuta lies one of the most beloved surf spots in South Lombok. It offers the best and most reliable surfing conditions during the dry season.
Mawi is an A-frame reef break with a left-hand wave that can handle all swells but performs the best in 6-8 ft swells. It also has a fun right-handler on small to medium swells. This wave can be fun for beginner and intermediate surfers on a smaller day with higher tides. A medium to large swell is suitable for more experienced surfers because the waves can become more potent with strong currents.
Are Guling
This is a large bay with left and right-hand waves that work the best from October to April, the rainy season. Both intermediate and advanced surfers will enjoy the predictable and enjoyable right wave that can hold big swells and works at its optimal from low to mid-tide.
With big swells of up to 8-10 ft, the left offers multiple take-off zones that give surfers time to maneuver and turn. The left-hand wave is faster and hollow with a shorter tide. It works best on a mid-sized swell of 4-5 ft and mid to high tide.
Ekas
The Ekas is east of Kuta, about 30 minutes by boat from Awang Harbour. This is a place for all-level surfers, and it works all year round. Also, Ekas is located next to a hill, so you can enjoy some shielding from the dry season winds.
Ekas inside is ideal for beginners and intermediate surfers due to its mellow waves. The right-hand wave is steep and short compared to the more mellow and extended left-hand wave. It works best on a 5-6 ft swell and low tide. Ekas outside tends to swell more, and the best time to surf is on a higher tide.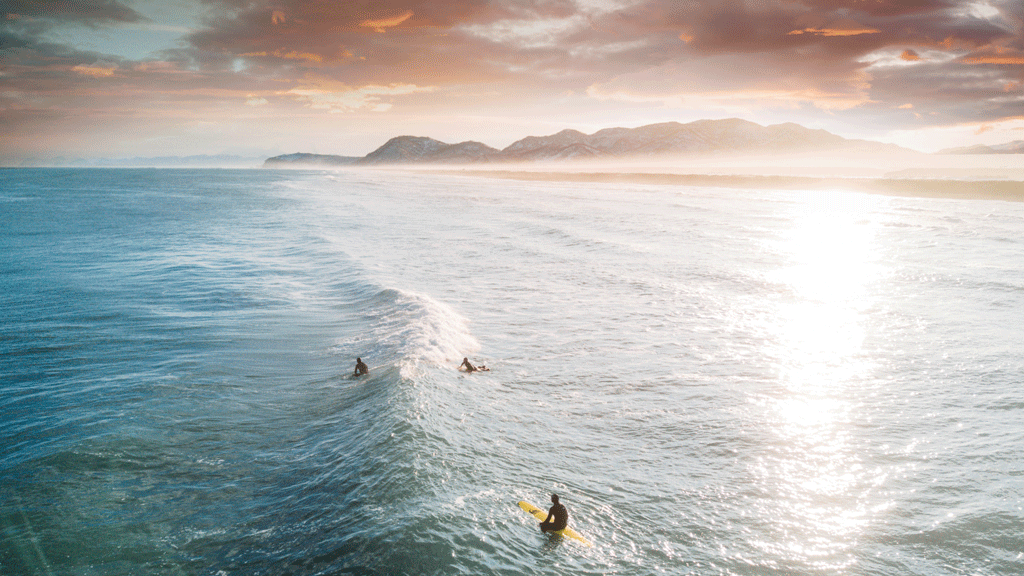 Seger Reef
This reef is just 2km east as you are heading to Gerupuk and contains crystal clear waters. It's a right reef break with a few lefts off the peak. Seger is at its best when the swell drops and can be a great spot with mid-tide and off-shore winds.
Because the location is quite exposed, favorable wind conditions are usually required in the mornings. This break is best from October to April, and all surfers can enjoy themselves after a short paddle from the beach.
Gerupuk
This wave is very reliable for learning. It is most popular with beginners and some intermediate surfers. They can experience fun waves with a long wall and a forgiving lip.
It is good during any season and can handle wind because the surrounding hills protect it. However, strong waves and barrels in other areas only make it suitable for experts. These waves are both faster and more powerful, with multiple peaks.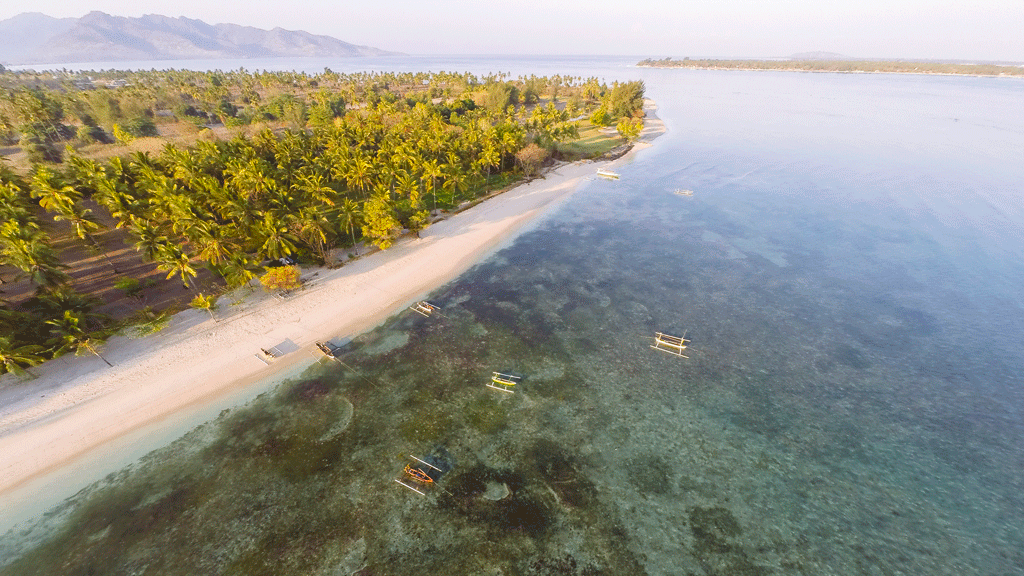 Desert Point
Although it is known to have some of the best waves in the southern hemisphere, strong currents and sharp, dry sections of the reef are dangers that plague this surf spot. Although the surf can be unpredictable, seasoned surfers can experience incredible waves if the conditions are right. Due to the hazards and large swells, advanced surfers are more suited to this spot.
Selong Belanak
This is the best beginner wave on Lombok. With long sandy beaches, this is the best place to bring your board and learn the basics. It is one of the most popular beaches around Kuta Lombok, with several surf stands offering lessons and boards for hire. Within no time, you will be able to paddle and stand on your board with your arms burning and legs shaking.
Surfing Lessons in Lombok
If you have always wanted to learn how to surf, Lombok is an excellent place to get started. The waves are friendlier and less crowded. Gerupuk is the most famous surf spot for beginners in Lombok. If you are entirely starting, consider renting a surfboard from a surf stand at the beach and hiring a local to teach you the basics.
Our Elite Concierge can also arrange a tour with a local surf guide who will take you to some of the best surfing spots on the island. While you're exploring these spots, consider staying in one of our luxurious havens in Lombok, such as the captivating Malimbu Cliff Villa. Immerse yourself in the enchantment of this villa, where the vibrant nightlife of Senggigi is just a short drive away, and the picturesque Gili Islands, celebrated for their world-class diving sites, are conveniently within reach.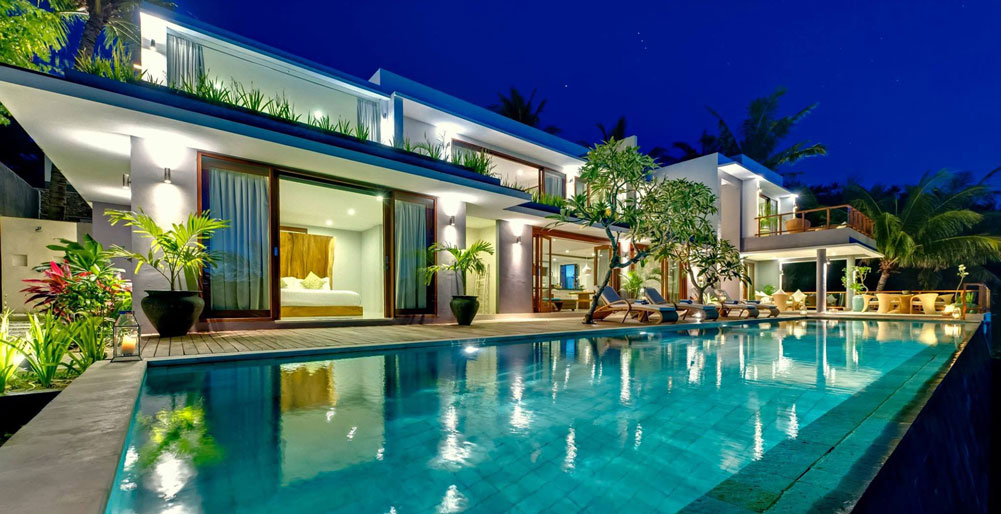 Contact us today to plan your trip to Lombok's best surf spots, and be sure to take a peek at our limited-time promotions.