Bali, Lombok and Nusa Lembongan have much to offer when it comes to delicious indigenous cuisines. Make sure you try these favourites during your vacation. Our in-villa chef will be pleased to serve these up, with a touch of local flair.
Bebek/Ayam Betutu – Balinese smoked duck/chicken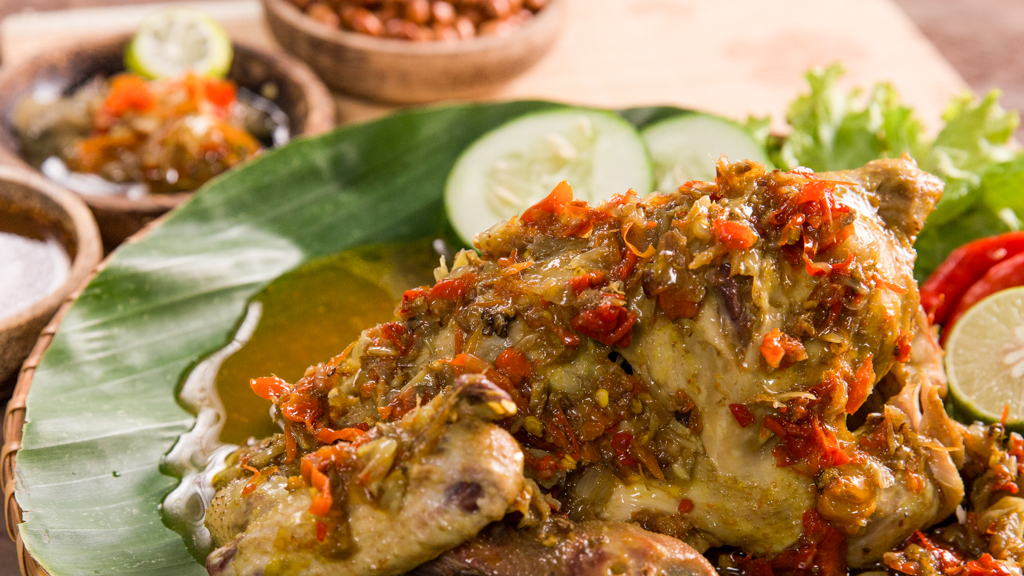 A rich and spicy poultry dish often made for special days or temple ceremonies. This dish is native both to Bali and Lombok, though methods of cooking and flavours may vary from region to region. Do sample it within the villa, as well as in restaurants around the island, to appreciate the variety of its preparations.
Urap Sayur – Blanched vegetables, seasoned and spiced with coconut
Photo credit: Gunawan Kartapranata / CC BY-SA (https://creativecommons.org/licenses/by-sa/3.0)
This traditional Javanese salad is made with blanched vegetables and is an ideal accompaniment to a curry or any other Indonesian dish. Light and fresh, the spice levels can be modulated by varying the amount of sambal used.
Pepes Ikan – Grilled fish wrapped in banana leaves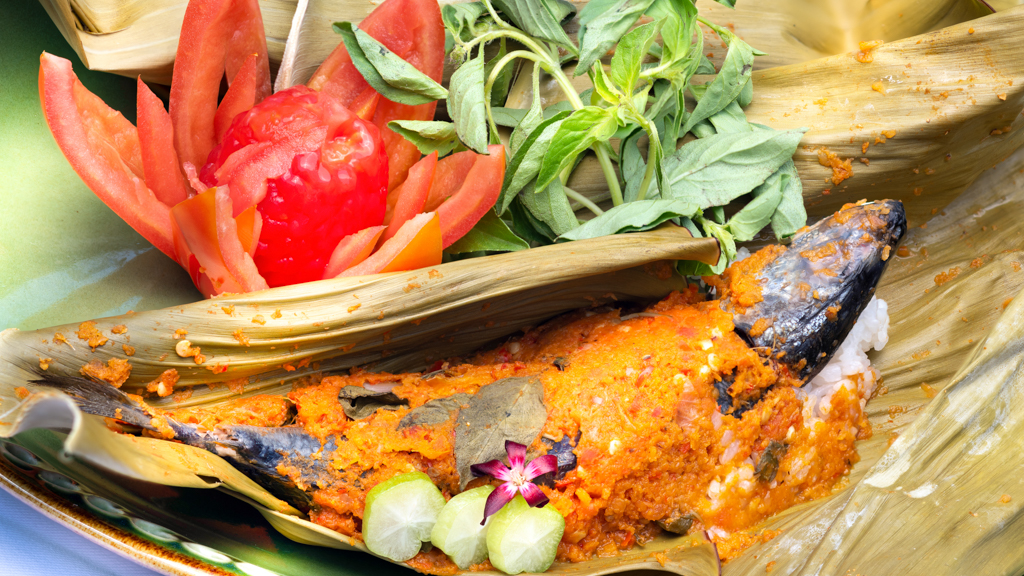 This is a unique Indonesian style of cooking wherein the food is wrapped in banana leaves and then steamed or grilled on charcoal. Fish is either minced or cooked whole, seasoned with delicious herbs before being sealed within a banana leaf, which locks in the delicious flavours.
Babi Guling – Suckling pig, roasted on the spit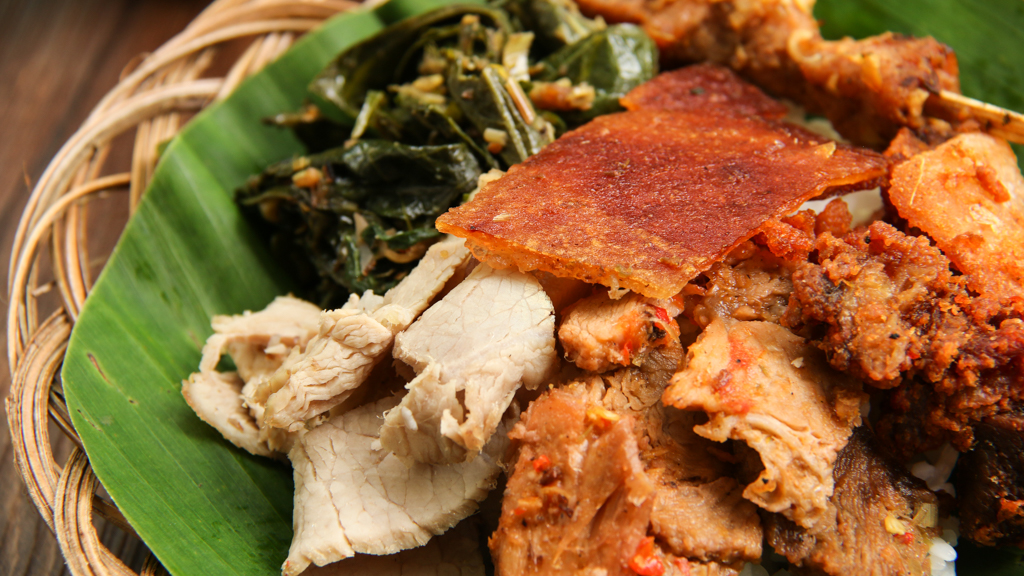 An iconic Balinese dish, Babi Guling is perfect to be enjoyed with a large group. It is usually served with several tasty side dishes such as lawar (vegetable salad mixed with spices), sambal (chilli sauce) and steamed rice. Babi Guling is very popular in Bali, but you may not find it in Lombok.
Satay or Sate – Meat skewers
Satay is a famous snack found across Southeast Asia, however, the preparation differs by region. In Bali's Sate Lilit, meat is minced and mixed with a selection of spices before being wrapped around lemongrass sticks and served with Balinese sambal to add some spice. Lombok's Sate Ikan Tanjung, on the other hand, uses tuna or snapper, which is marinated with coconut milk and garlic before being grilled on similar lemongrass sticks.
For a taste of Bali, book a private villa now and we'll be happy to provide you only with the best Bali has to offer.