Easter often takes us by surprise; no sooner is the festive season over than Easter is just around the corner. And it's time to think about holidays again, perhaps somewhere warm and tropical to escape the chill of spring or autumn. Why not gather the family or a group of friends and book a private villa for a revitalising Easter 2023 rendezvous?
Elite Havens has one of the largest collections of luxury private rental villas spread across some of the most desirable destinations in Asia. April is a fantastic opportunity to discover these incredible countries and varied cultures.
Indonesia
With 17,000 islands to choose from in Indonesia's incredible archipelago, the two most visited are the 'sister islands' of Bali and Lombok with the former being the glamorous big sister and Lombok the slightly shy, stunning younger sister.
They are merely an hour and a half away from each other by fast ferry. However, they could be worlds apart. The two islands' most significant difference is in the spiritual realm with Bali's faith being Hindu and Lombok Muslim.
Bali's magnificent offerings and ceremonies are a cultural treat and a celebration of life, love and the pursuit of happiness. Lombok's colourful mosques dot the landscape in the most unexpected ways and emanate otherworldly chants at sunset and sunrise.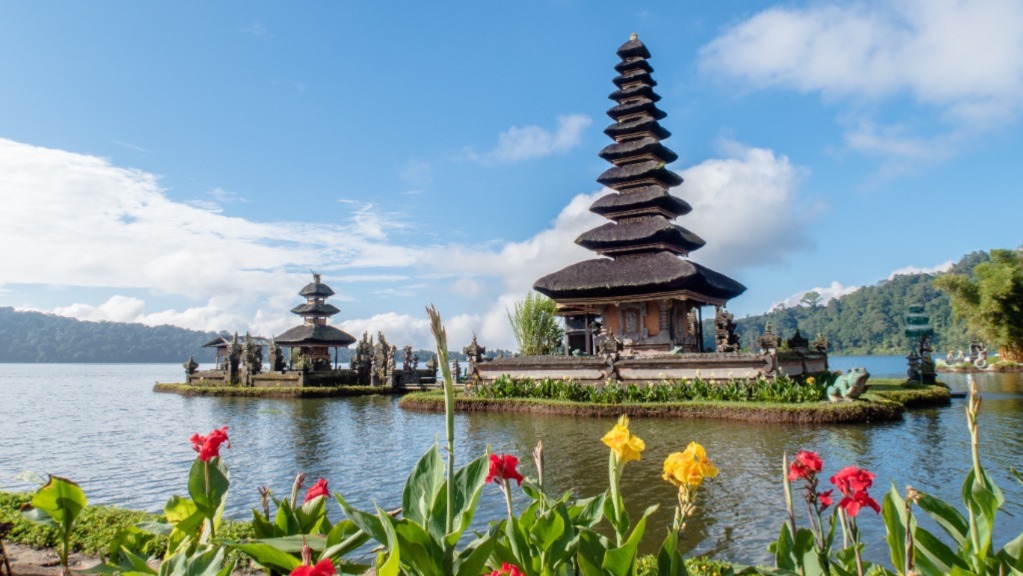 Why visit Bali or Lombok
As the western world celebrates Easter, it's a wonderful time to visit the islands. Whether you're seeking heart-pounding adventure or lazy luxury, the azure seas of the Indian Ocean that surround the islands boast coral reefs and world-famous waves sought by pro-surfers and divers alike.
The climate ensures lush verdant jungles that carpet dramatic volcanic peaks. April is a wonderful time to enjoy the islands' breathtaking natural beauty. While Bali showcases its iconic rice paddies, Lombok boasts the stunning spectacle of Mount Rinjani.
Choose from a wide-ranging collection of private rental villas. Some are right on the beach with sprawling private pools set in manicured gardens. Others offer dramatic clifftop views of the southern seas. Or perhaps you'd like our mountain hideaways in lush tropical gardens overlooking rice paddies and ancient volcanoes.
This Easter, look forward to lazy sunny days by the pool or on the beach, soothing spa treatments to the sound of the waves or the jungle, and exotic Indonesian cuisine lovingly prepared and served by your own resident chef and villa staff.
The spirituality and extraordinary nature of these two glorious islands promise a memorable holiday experience. Come and visit two of the world's most-awarded holiday destinations.
Thailand
Easter is a time of celebration at Thailand's two most popular holiday islands Phuket and Koh Samui. This is because it also coincides with the nation's favourite festival, 'Songkran' or Thai New Year.
This is when the Thai people get to have the most fun in the year. Think water play everywhere. Although getting wet will not really matter as the weather will dry you off in no time.
Phuket and Koh Samui are popular over Songkran. Locals and international visitors join in the water fights that are found everywhere. The atmosphere is intoxicating, and you will undoubtedly want to get into the spirit of things when you see the locals having so much fun. What's more, the kids will love it too.
Why visit Phuket or Koh Samui
In Phuket, the island's charming Old Phuket Town is a special place to see the festival in full swing. It also gives you a chance to visit the colourful shophouse-lined streets and vibrant street markets for great shopping and delicious Thai cuisine.
In Samui, the action is focused on the areas of Chaweng and Bophut's Fisherman's Village on the north-east end of the island. Here, the popular night market bursts into life three nights a week.
If that sounds too hectic, spend a sublime day sailing to the many islands that surround Phuket and Samui instead. Discover picture-perfect, palm-fringed beaches, swimming, snorkelling, and paddle boarding.
These beautiful tropical islands are home to an exceptional choice of fully staffed private villas waiting to welcome you with the best that Thai hospitality has to offer. Gourmet Thai cuisine, in-villa spa treatments, fitness and yoga classes, your every wish is granted for a stress-free holiday. Even the young can expect plenty to entertain them ensuring happy holidays for everyone.
Sri Lanka
With Sri Lanka opening its hearts to tourists, this may be the best time to visit the teardrop country while it is less crowded. The island remains one of the most beautiful and hospitable places in the world. This is thanks to its extraordinary natural beauty and warm and welcoming people. There could not be a better time to visit than now, it is truly one of the Indian Ocean's most precious treasures.
In April, the weather is beautiful here. Easter also coincides with Sri Lanka's biggest annual celebration, the Sinhalese and Tamil New Year. The entire country unites in a festive spirit, and visitors are welcome to join in the festivities which take place on April 13th or 14th every year.
Why visit Sri Lanka
There is much to do and see on this extraordinary island. Endless palm-fringed beaches, vast rolling oceans, green-carpeted mountains, tea plantations, national parks, ancient forts and ruins, and a wealth of wildlife. Sri Lanka offers all this and more.
Sri Lanka (along with India) is also the home of Ayurveda. This ancient science is renowned for revitalising experiences that help you unwind from the pressures of everyday life.
Base yourself at one of the many gorgeous private villas to be found around the island's spectacular coastline. Let your Sri Lankan hosts indulge you in their inimitable South-Asian style. Our chefs have been trained by the best in the industry and can help you explore the delicious curries that mark the cuisine of this nation.
You will be amazed at the island's colonial architecture found in charming old fort towns like Galle, filled with restaurants, bars and chic boutiques. Sri Lanka provides a sublime, laid-back tropical paradise of peace and beauty, a place to recharge with family and friends and experience a different pace of life.
India
Further north, the massive subcontinent of India offers a variety of experiences. April is a great month for most parts of the country as the hot summer hasn't set in yet. Head to the popular Indian beach town of Goa, well established on the international tourist trail. Or discover newly emerging destinations such as Alibaug, traditionally a popular weekend retreat for well-heeled Mumbai folks. Explore the lush mountains of the western coast at legendary colonial hill stations such as Lonavala near Mumbai and Coonor in the Nilgiri Hills in south-west India. Find out why these are increasingly attractive to international travellers looking for something new to discover.
Goa, a former Portuguese colony, is celebrated for its distinctive architecture and year-round holiday vibe. North Goa is especially known for its quirky boutiques and vibrant night markets filled with local goods, live music and delicious food.
Why visit India?
There is plenty to do and see in India. Forested hills and wildlife sanctuaries, churches, museums and UNESCO World Heritage Sites. Palaces, forts, sunset cruises and an array of experiences you can't find elsewhere.
Choose from our enviable collection of luxury private villas in beach towns like North Goa and Alibaug, or the hill stations of Lonavala and Coonoor. Each offers a different aspect of this extraordinary country, but all with attentive staff ready with an Indian namaste and prepared to cater to your every desire.
As most Indians say when asked where to find the best food, the answer is usually "at home." Let your private chef introduce you to the extraordinary tastes of the local Goanese and Konkani cuisines.
Kick-back on the beach far away from the hustle and bustle of modern life. Slow down and travel back in time to the old colonial days. Whatever you decide, you can be sure of an unforgettable holiday that will make you want to return time and again.
Japan
If you're looking for something new and novel for your next Easter holiday, why not a trip to Japan? Witness one of the world's great natural sights, the famous cherry blossom season that runs from the end of March into April.
After the long, cold winter, the country bursts into a celebration of happiness and beauty as its glorious blossoms transform the scenery into a pink fantasyland. Cherry blossom viewing even has its own word in Japan 'Hanami'. Japanese people travel the length and breadth of the country to see the best blossoms and to participate in the many festivals which celebrate this phenomenon. The 'Sakura Matsuri' street festivals also offer visitors an extraordinary array of Japanese seasonal delicacies and drinks, and cherry blossom viewing continues well into the evening as the blossoms are lit up at night.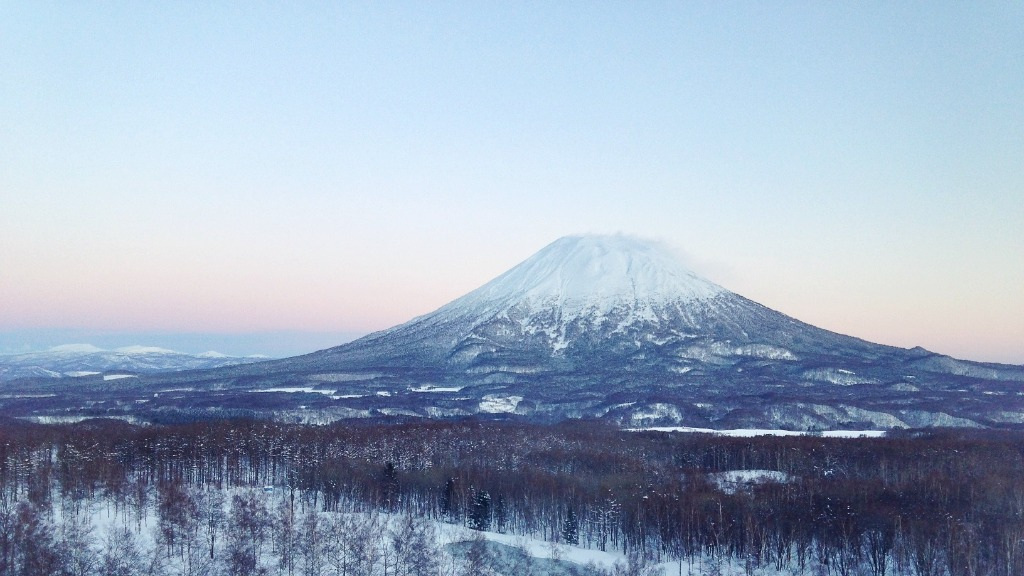 Why visit Japan?
Although by far its most popular pastime, cherry blossom viewing isn't the only spring activity in Japan. The new season brings with it the opportunity to enjoy the country's marvellous culture and countryside. Beyond the capital Tokyo, on the northern island of Hokkaido, spring is the end of the skiing season in Niseko, its biggest ski resort.
This area, with a skyline dominated by the dramatic cone of Mt. Yotei, offers nature at its best for hiking and other outdoor pursuits. Book an Elite Havens chalet to discover the best of Niseko this Easter. Hokkaido is also known for its incredible produce and you can taste some of that when you book gourmet meal experiences via Gourmet Niseko.
Do something new for Easter 2023 and start discovering the diverse beauty of this world, one country at a time. Wherever you may roam in Asia, you will find an elite haven perfect for your family. Travel in style and luxury, as you take in the incredible diversity of this world.