Bali's beautiful white and shimmering black sand beaches fringe the entire island. But if your dream is to enjoy the ocean away from the crowds, check into one of these 9 stunning beachfront villas in Bali. Here, the best beaches are just a barefoot step away, and you'll be lulled to sleep by the soothing sounds of the surf.
1. Tirtha Bayu Estate, Seseh-Tanah Lot
Tirtha Bayu Estate comprises two magnificent clifftop villas, each with magnificent views of soothing green fields and the Indian Ocean framed by coconut palms. Villa I combines modern designs and traditional decor, while Villa II features traditional Balinese aesthetics and local architecture. Relax to your heart's content with 11 bedrooms, multiple indoor and outdoor living spaces, two infinity pools, a welcoming staff, and a talented private chef.
Guests can book any of the two villas separately, or both if an extended family is in need of a rejuvenating getaway.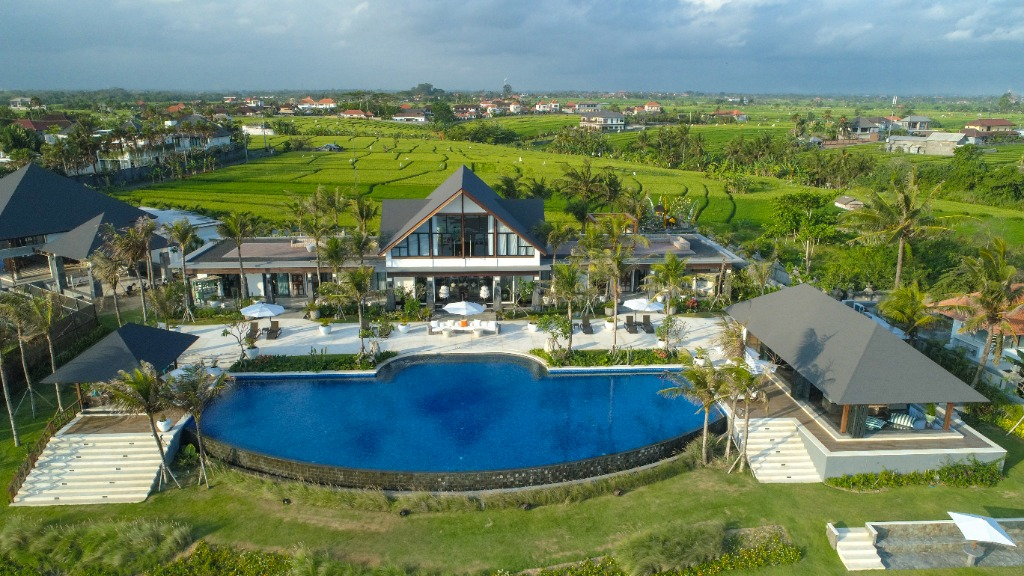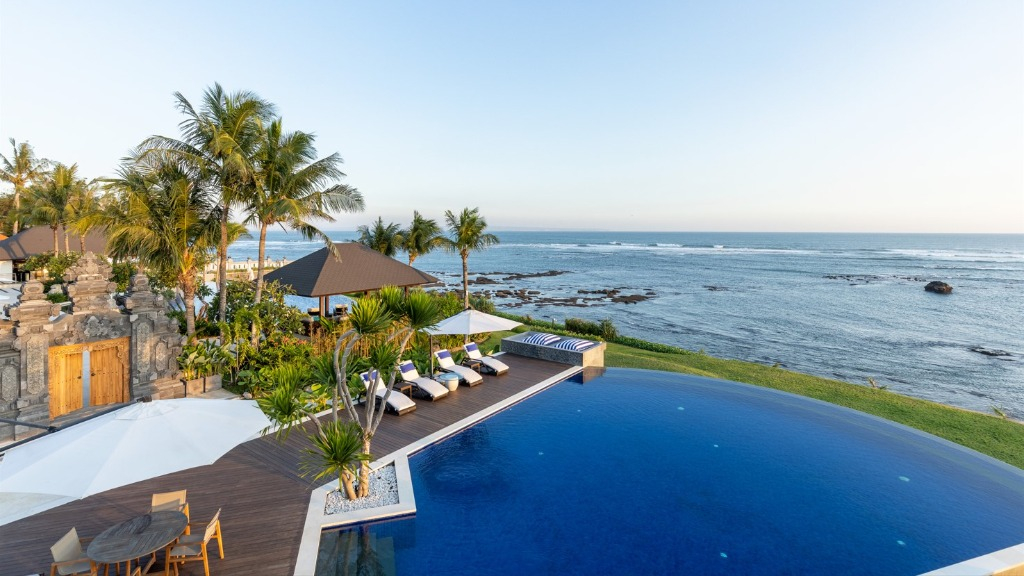 2. Seseh Beach Villas, Seseh-Tanah Lot
Overlooking crystal clear waters on Bali's south-west coast, find fully staffed Seseh Beach Villas. Together, they offer a total of eleven luxurious bedrooms including a kids' bunk room. The rooms are spread across two self-contained seaside villas, set in manicured tropical gardens. In total, the villas can sleep 20 adults and four children. You will love its two large swimming pools, a myriad of living and dining areas, and garden pavilions. The villas are nestled moments from the ocean in a traditional village that has a strong sense of community and still retains the customs and culture of old Bali.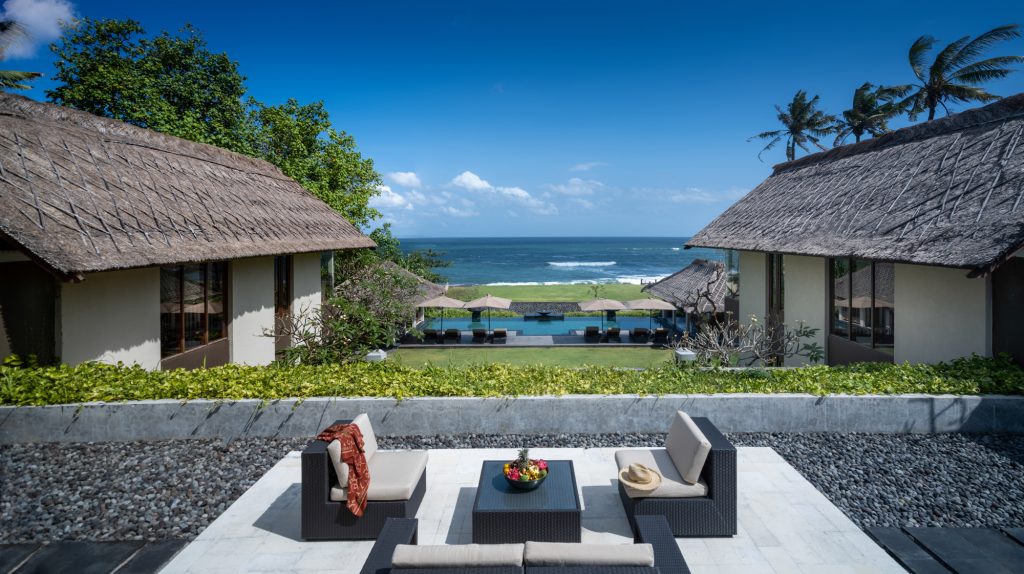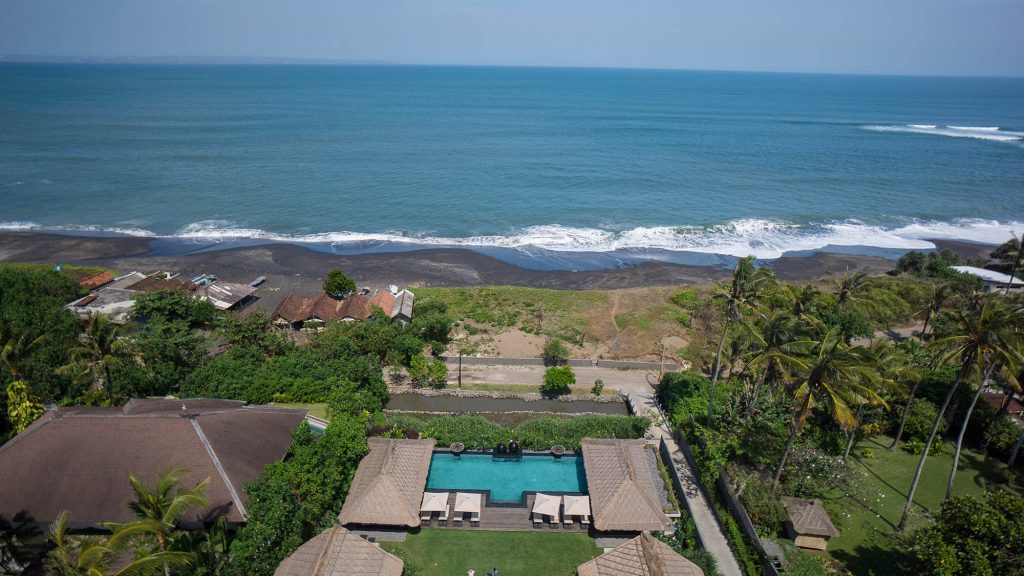 3. Villa Puri Nirwana, Ketewel
Enjoy beachfront seclusion at six-bedroom Villa Puri Nirwana, a magnificent modern villa with plenty of space for up to 20 guests. Multiple living areas are spread over two levels to offer a chance to spread out. It also features a media room, poolside beach-edge gazebos plus a dedicated spa. It rests on the edge of a beach of black volcanic sand in Cucukan, a traditional Balinese village 20km from Sanur on Bali's south-eastern coast. Swim in the 16-metre private pool, or gather in the two living rooms, or the dining room good for 30 people. For entertainment, there's a media room and a poolside bale perfect for families and groups of friends.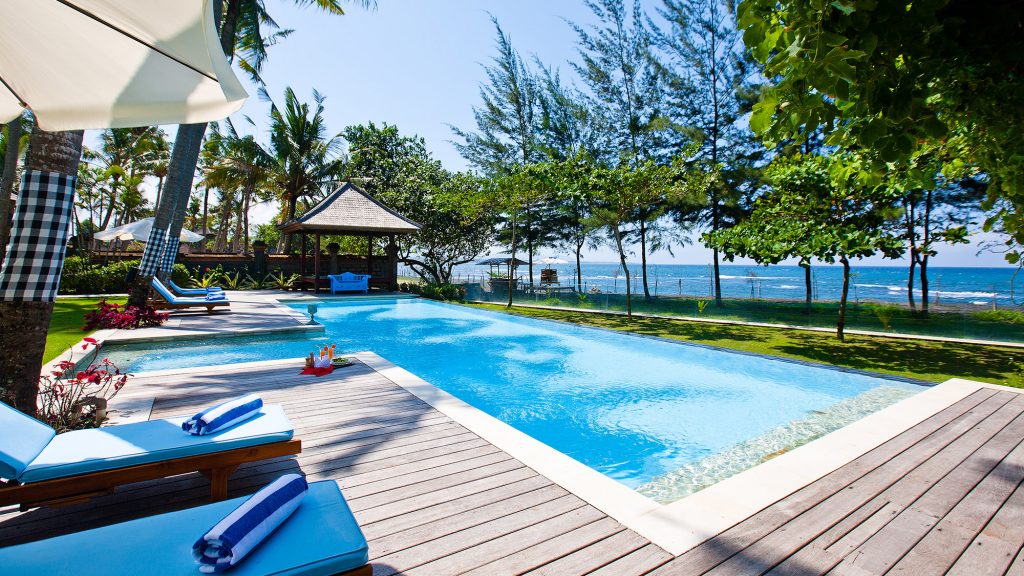 4. The Ylang Ylang, Ketewel
Situated on Bali's south-east coast, you will love the Ylang Ylang. Discover its six bedrooms, a private garden, and 16-metre pool when you stay here. The secluded beachfront setting overlooking the Badung Strait offers a retreat of absolute calm. Meanwhile, yoga and spa treatments keep you busy. It is designed and furnished by its owner with hints of Versace and European sophistication. Guests have included international celebrities and royalty, discreetly served by the experienced yet charming villa staff.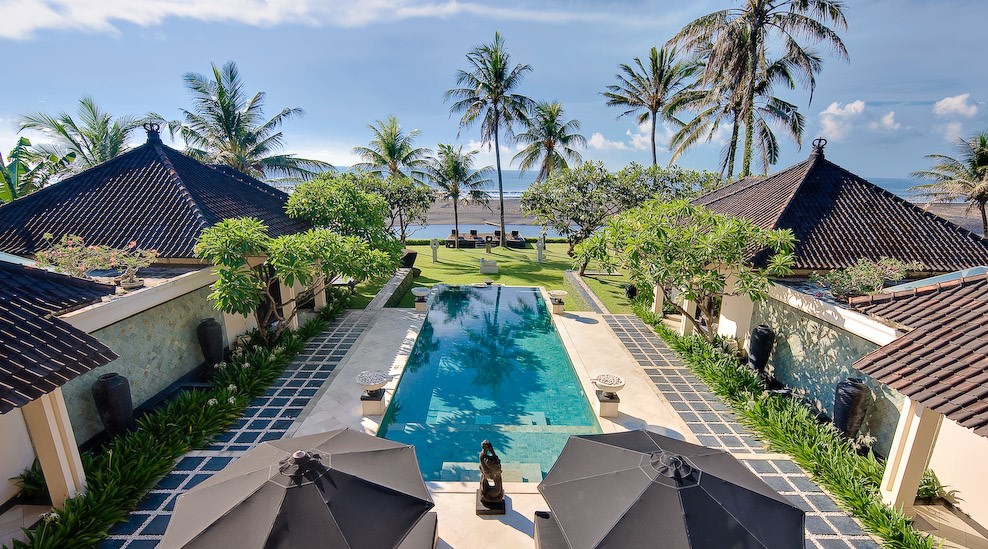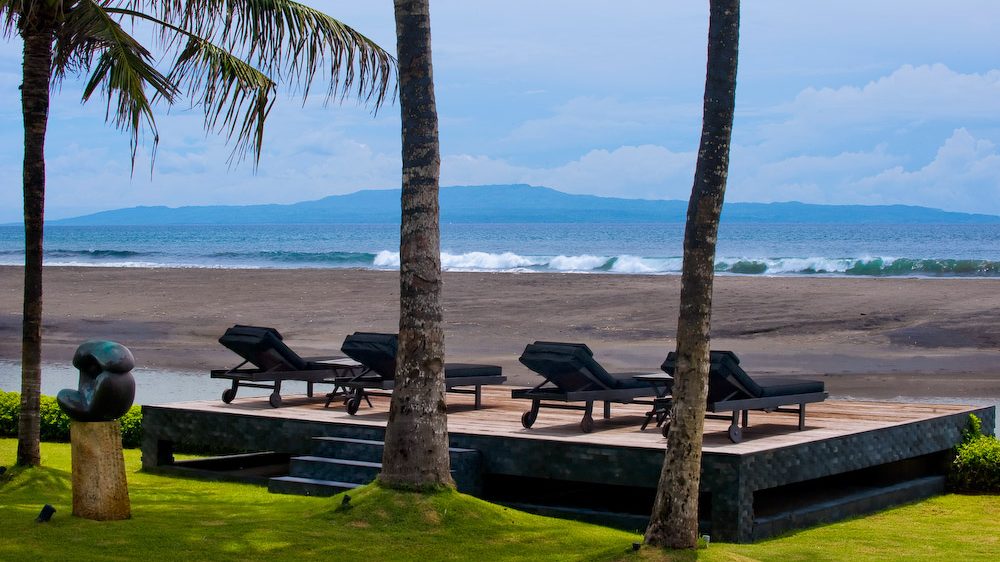 5. Villa Atas Ombak, Batu Belig Beach
Cocoon yourself in Villa Atas Ombak, a beachfront estate set in one and a half acres of mature tropical gardens. Stroll across the villa's manicured lawns dotted with lotus ponds and ancient frangipani trees to the beach and watch the towering waves break onto the sand. With over 100 metres of direct beach access, and a 14-metre swimming pool, mere steps from the sand, this is tropical heaven.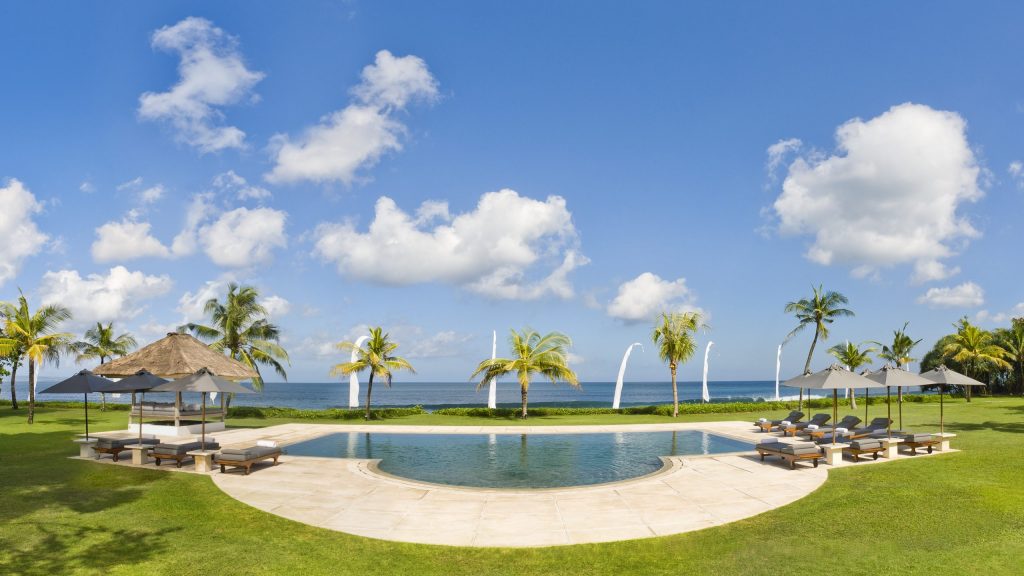 6. Villa Taman Ahimsa, Cemagi
Taman Ahimsa means 'Garden of Peace'. As soon as you enter this magical oasis, you won't be able to resist the seductive charms of this seven-bedroom luxury oceanfront villa in Cemagi, Bali's southwest coast. It offers a beautiful synergy of nature and organic design, providing vast spaces for friends and families to come together. Walk off from the poolside deck directly onto the beach, and enjoy cocktails at sunset. Doesn't that sound like the island life you've been waiting for?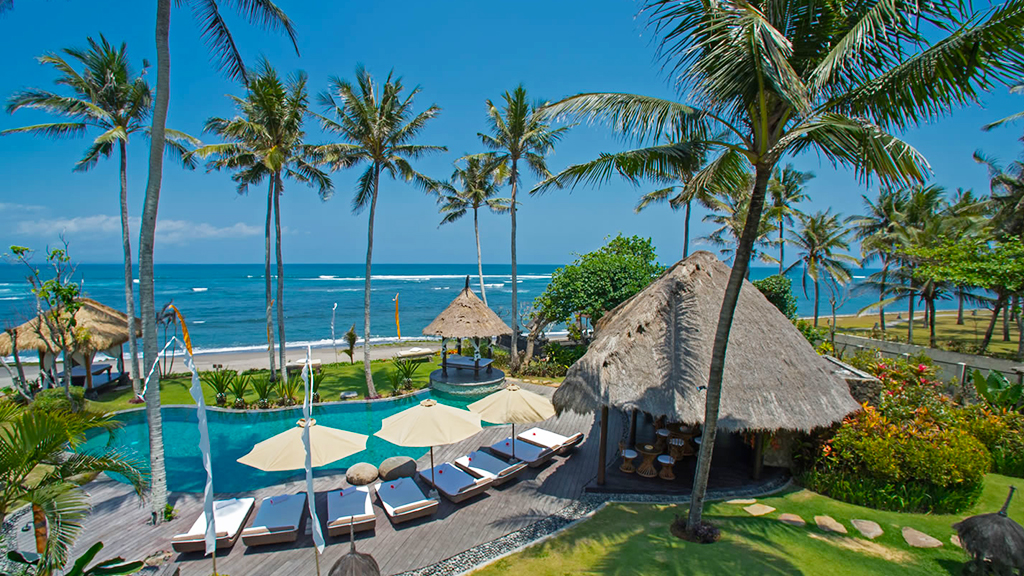 7. Villa Tirta Nila, Candidasa
Villa Tirta Nila is located within the quiet and natural environs of Mendira Beach. Walking around, you will find a tiny fishing village called Sengkidu, three kilometres from Candisasa on Bali's east coast. It is an exquisite, fully staffed, family-friendly villa. Set well away from the hustle and bustle of mainstream tourism, Villa Tirta Nila rests absolutely seafront overlooking the spectacular Amuk Bay in East Bali. It boasts four bedrooms, a pool, waterfront dining pavilion, and a man-made sandy beach with direct access to the sea.

8. Villa Cemara, Sanur
Explore five-bedroom Villa Cemara, a fully staffed, luxury beachfront pool villa. Find it metres from the wide expanse of the sweeping golden sand of Sanur on Bali's south-east coast. It comprises a cluster of one- and two-storey alang-alang thatched pavilions inspired by the traditional Balinese family homes and arranged around a charming 10-metre greenstone-tiled pool. Soak in the boundless ocean views across the Lombok Strait to the islands of Nusa Penida and Nusa Lembongan. We promise, you'll never want to leave.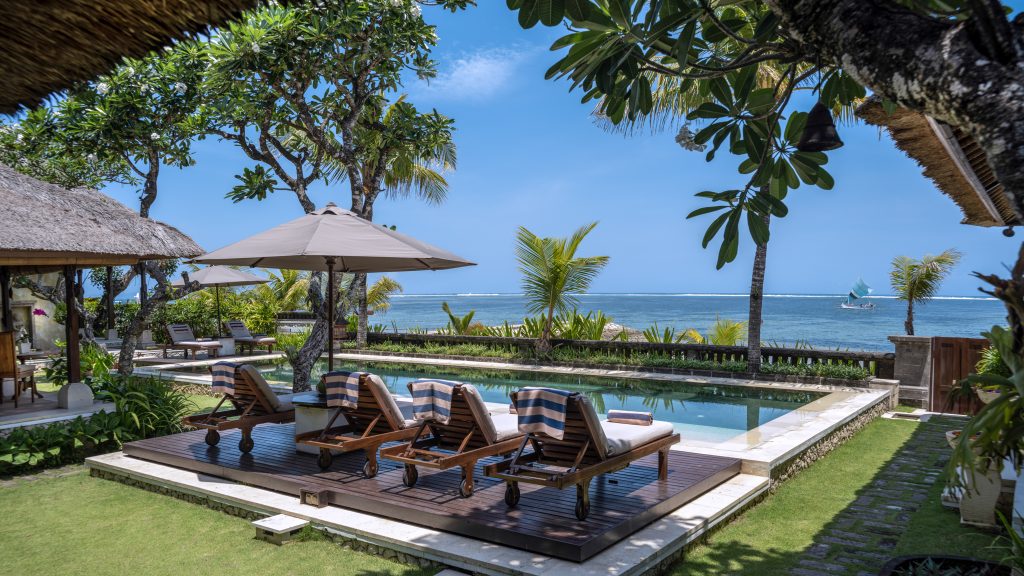 9. Sungai Tinggi Beach Villa, Canggu
On Bali's south-west coast, explore Sungai Tinggi Beach Villa, a luxurious six-bedroom estate (also available as a 4-bedroom rental). It enjoys 100 metres of private beach frontage amidst a huge tropical garden bordering river and rice fields. You will love its sublime beachfront location near Pererenan on Bali's south-west coast. Fully staffed and with an 18-metre pool, the villa is beautifully designed, combining traditional materials with stunning local artefacts.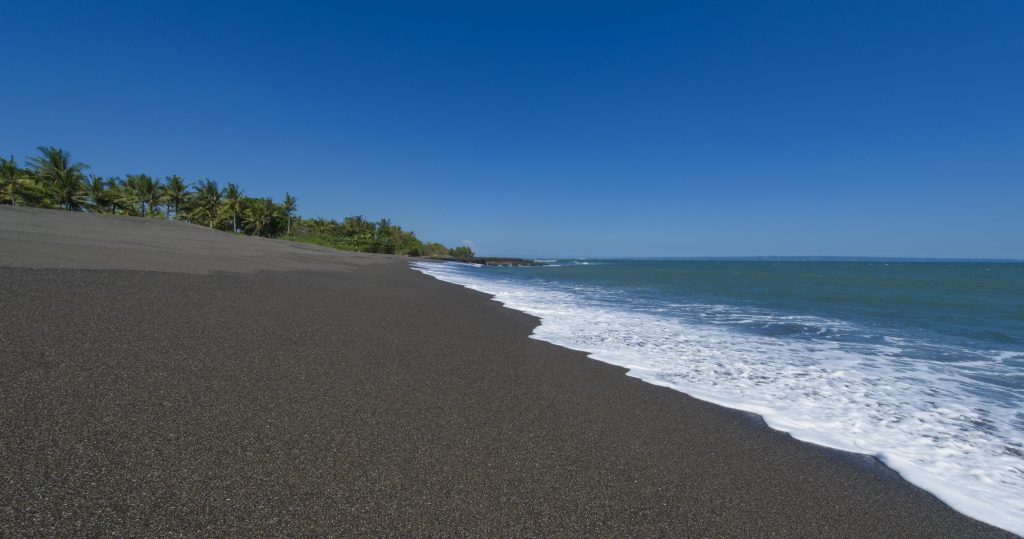 Beachfront villas are what dream holidays are made up of, ideal for families and close-knit groups that like to settle in for unhurried vacations by the sea.