Japan is finally open and everyone can't wait to tick it off their travel list. We can bet that you never thought you'd be researching Niseko ski and yet, here you are. You've slalomed in the Alps, shivered down slopes in North America, and maybe you've even hit the park in Perisher. But now, it's time to turn your attention to Niseko ski and its incredible, deserved reputation.
A holiday in Niseko is unlike any other. Of course we'll compare the quality of ski you'll discover with the one you're used to. But on top of that, we're going to take a look at how the resorts match up: accommodation; dining; après; atmosphere.
If you haven't booked already, we're pretty sure you'll be looking at flights pretty soon.
Where to Stay
Before we talk about the powder, the whiteouts, and the knee-deep snow, a quick moment for the finer details of a Niseko ski holiday. Where will you be sleeping?
Although there are some European-style apartment blocks and budget B&Bs, Niseko is filled with a range of luxury hotels, family accommodation, and even some original Japanese ryokans that are still there as well.
But what makes Niseko unique is the choice you have when it comes to staying in a private chalet. Our Elite Havens chalets range all the way from cosy two-bed flats to jaw dropping mountain-view living rooms and peace-and-quiet in the woods. You can expect modern interiors, elegant designs, and all the luxury touches you could imagine.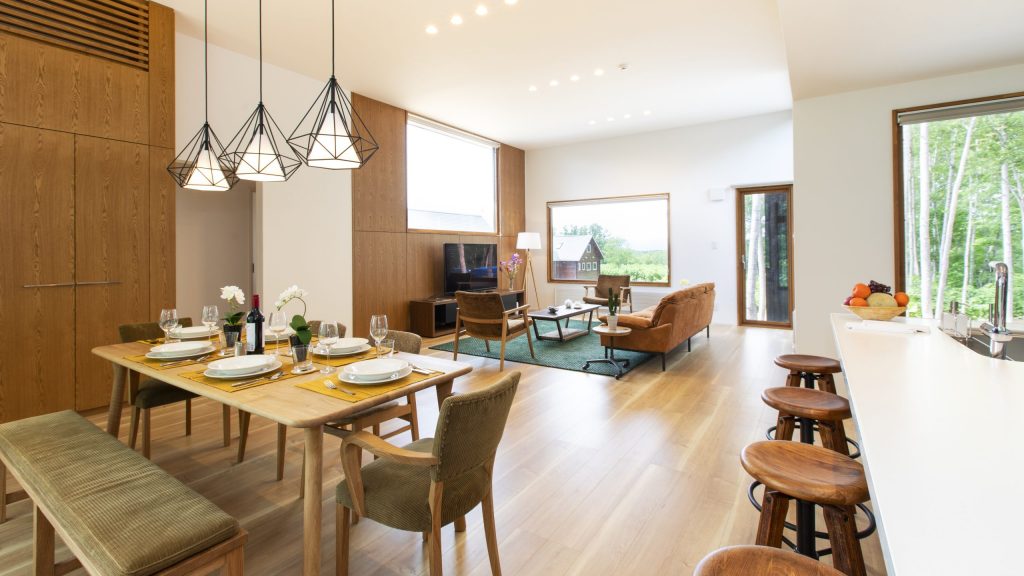 With a free concierge service and gorgeous accommodation in the heart of it all, a luxury chalet makes a ski holiday in Niseko a unique affair.
Niseko's Powder Snow
Ok, we'll get to it: Niseko ski is unlike the ski you've ever known before.
Sure, Niseko's piste matches up with European piste and it isn't too dissimilar from North American runs. But it's almost unthinkable that – with the right skills and experience – Niseko begs you to get off-site and explore the gates surrounding Mt Annupuri.
You can explore Back Bowl, surf down countless fields of untouched powder, and waltz your way through obstacle-course trees. Just don't make your turns too sharp – if you sink into hip-deep snow, it will take some time to dig your way out (we're not joking).
Sharp and slick pistes? Check. Off-piste adventures? Check. Breathtaking views of beautiful Mt Yotei wherever you go? Check. The fresh, dry powder in Niseko is unlike anything you've seen before. And the good news is that it tops up just about every day (sometimes you'll even see a metre of snow in as few as three days).
And the snow isn't limited to skiing and snowboarding either. Niseko's a special place – you can take up snowshoeing excursions, cat skiing day trips, powder surfing, and even motorbiking in the snow. Special snow for everyone.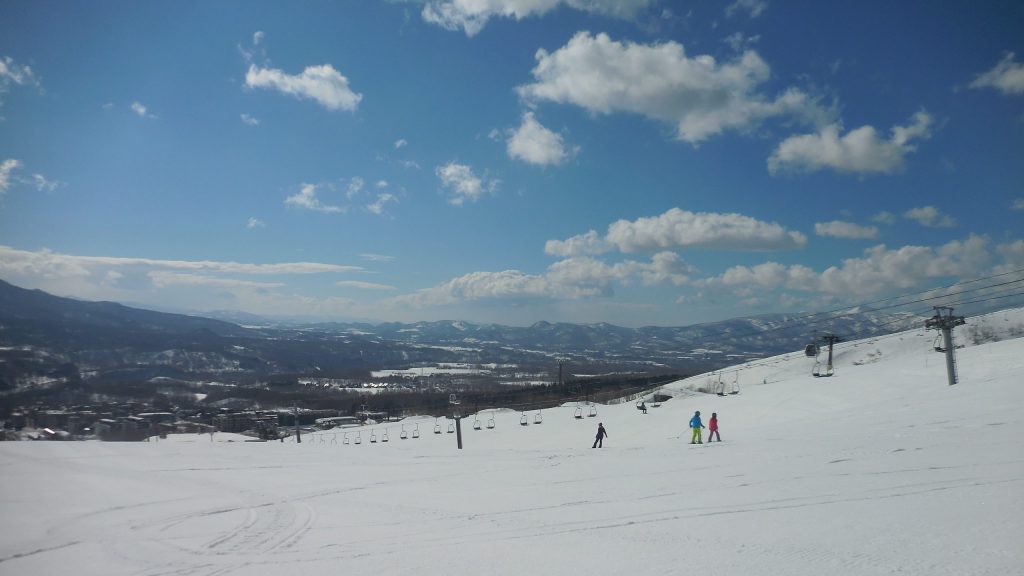 Culture and Cuisine
So, you're getting it now. Niseko ski is famous for a reason. However, though Niseko has developed over the years as a tourist destination, the culture's certainly a little different to what you may be used to.
One of the biggest differences is matured après ski. Although there are plenty of bars with a party atmosphere (and even happy hours), much of Niseko is family-focused and bursting with quality. Season workers and youngsters can still enjoy nightlife in certain bars, but by-and-large, Niseko is perfect for a relaxing family holiday.
Nothing exemplifies that more than the onsen, many of which are open to public access. Never heard of a Japanese onsen? You can find everything you need to know here.
Niseko is noticeably smaller than many European resorts and unquestionably smaller than most North American resorts. But it's quality over quantity, and Niseko's dining scene is a reason to visit in its own right.
Niseko Gourmet
You will find plenty of Japanese food in Niseko, Hokkaido being renowned for its produce and cuisine. But there is nothing more intimate or convenient than getting the food delivered to your holiday home (or chalet, in this case).
A team of highly-acclaimed chefs can be requested to cook up a storm in your rented kitchen, and they can even provide sake and wine to accompany your dinner delight. Soba noodles? Gyoza? Beef wagyu steak? Sashimi bowls? Sushi made right in front of you? What about tempura that takes years to master? The Niseko Gourmet team has it all, and once you're in from another glorious day of Niseko ski, they'll bring everything to you. Open a beer in front of the log fire, and prepare for a meal you won't find anywhere else in the world.
Niseko is a special place. No matter where you've skied before, you've never seen anything like this.