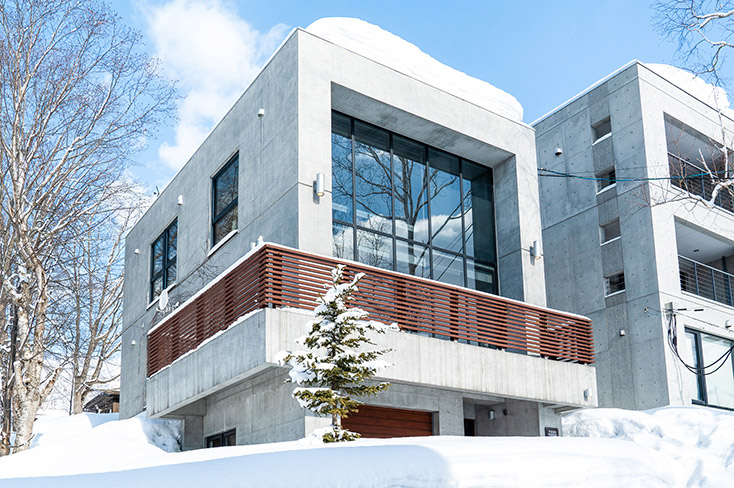 ALFREDO P, Hong Kong
,
08-Feb-2023
-
13-Feb-2023
It's going to be hard to describe the perfect experience we had at Yuuki Toride Chalet. Starting from the layout complimented by the really nice space, furniture, appliances and most important a great heating system. We left like home from the very first moment we stepped in. The owner together with Elite Havens are a great combo, nice service and great accommodation. Thank you. For those that want to try the experience, we strongly recommend. Enjoy!
Jeremy C, Hong Kong
,
01-Jan-2023
-
08-Jan-2023
Our family loved staying at Yuuki Toride. Felt right at home. It was our first time in Niseko and first time with Elite Havens. Thanks for making our stay so comfortable.
Mia W, Singapore
,
22-Dec-2022
-
27-Dec-2022
Wow! There is so much I love about Yuuki Toride. Yuuki Toride has an amazing view! I can see right a lot of things. There is a cool bar nearby and Yuuki Toride is close to the ski resort!
Chi Sing Y, Hong Kong
,
17-Dec-2022
-
22-Dec-2022
There are so many things to be thankful for about Yuuki Toride. The villa is very beautiful and spacious, with many amenities and excellent scenery. Despite being located so far out in the countryside, there was a decent amount of shops and attractions for us to explore, but the main highlight of course, the ski resort nearby. I can speak for all of us that this villa was an excellent accommodation for our first time back in Japan after the Coronavirus pandemic, and that we do not regret choosing Yuuki Toride. Thank you so much! 10/10 would come back
Strachan G, Hong Kong
,
21-Feb-2020
-
25-Feb-2020
Great house in a great location. The shuttle service was fantastic - efficient, prompt, and also run by very friendly Elite Havens people. Would definitely recommend to anyone looking for a place to stay in Hirafu.
Reggie C, United States
,
18-Jan-2020
-
27-Jan-2020
Great spot!
Felicity M, Australia
,
11-Dec-2019
-
14-Dec-2019
Wow! Theresa was brilliant! Continuously emailing, patiently answering every question, booked our activities - rental gear, lift passes, snowboarding and snowmobiling. Upon our arrival, our five children were over excited about seeing snow for the first time. Tom chatted and entertained them whilst my husband and I sorted out our rental gear then they brought us to Yuuki Toride...wow! The accommodation is gorgeous and well set out for our size family. Thank you, our first time in snow has been amazing.
Sarah M, United States
,
03-Mar-2018
-
09-Mar-2018
A stunning apartment in a good location. Really well equipped for cooking. We had a brilliant time and look forward to returning!
Nicole C, United States
,
01-Feb-2018
-
06-Feb-2018
Wow, excepted expectations! What a perfect place for an amazing stay in Niseko. First, location is great: you look over the 'fridge bar' and are within walking distance of everything. Second; the property is immaculate and has everything you need. Third: with the property you get the service of Niseko Boutiques (pick-up service, tips, cleaning service, etc.) Fourth: Assem was so helpful from start to finish. We will definitely be back!
David O, United States
,
27-Jan-2018
-
01-Feb-2018
Amazing home! A++++
Phil C, United States
,
19-Jan-2018
-
26-Jan-2018
Great 3 bedroom apartment style house with all required skiing amenities. The living areas and fully equipped kitchen allow you to cook meals or head out to local restaurants. Perfect for 3 couples.
Neil, Singapore
,
09-Dec-2017
-
16-Dec-2017
Assem is a great host. From the time we made an enquiry about staying at her property she has kept in touch and provided information to make our holiday as relaxing as possible. John and the team from Niseko Boutiques provided a shuttle service when needed and helped us out with local knowledge as well. Our family was made to feel welcome right from the start and the service was outstanding. The house itself is excellent, spacious with modern amenities and great views not to mention very central to local bars, restaurants and onsens!! We would highly recommend this property to anyone looking for a special holiday, you won't be disappointed. Neil, Cath and family.
Wientoro, Japan
,
25-Mar-2017
-
26-Mar-2017
The house was clean, modern and immaculate. Great view of the mountain too. Complete with all household equipments that are very useful. My wife loved the kitchen, and cooking became a great way to spend some quality family time. The kids loved the Apple TV too. Location of the house was great, 5 min walk to the hirafu intersection (Odin's, SeicoMart) - although uphill, and within walking distance to the gondola base camp at Aya Hotel where we spend pur skiing activities. However, Niseko Boutiques (as the property management service) always promptly provided us with the pick up and delivery car so we dont need to carry our ski equipments. Overall it was a very lovely holiday, mostly thanks to the beautiful house of Assem's. Will definitely stay there again on our next trip.
Deborah, Japan
,
18-Feb-2017
-
25-Feb-2017
Great house. Excellent shuttle service. Close to small authentic restaurants and bars.
Norm, Thailand
,
12-Feb-2017
-
18-Feb-2017
This is a beautiful new home with all the modern amenities plus some unique features such as boot drying room and a large laundry room.
Anna, Australia
,
27-Jan-2017
-
07-Feb-2017
Assem was a fantastic host and was in touch with us before during and after our stay to ensure a smooth visit. The house is beautiful (exactly as per the pics) and perfectly equipped for a ski holiday with great ski/drying room facilities. The house is very comfortable for 6 people and is very close to the many restaurants and bars in the lower village. It's a short walk to the lifts or the very helpful management company offer a local car service around Hirafu which was great. Can't recommend the house highly enough and we are looking forward to staying again next year!
Jessie, Japan
,
15-Jan-2017
-
25-Jan-2017
We enjoyed our stay immensely. Assem was very responsive since booking. The hosting staff of Jack, Sean, and Didi were very attentive, and the cleaning staff were on spot and extremely efficient. The house had everything we needed, not to mention an excellent location, superior design, and tasteful decoration. For sure we'll be back.