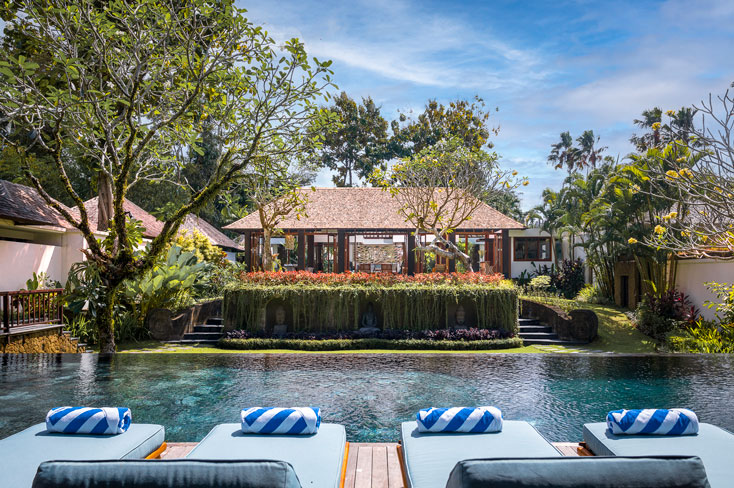 Angela L, South Korea
,
18-May-2023
-
21-May-2023
Wayan & Lovely Staff Thanks for Making my Birthday trip Very super, the service was amazing, the staff was very attentive, smile and made us feel great all the time thank a lot Angela & Friends
Susan E, Australia
,
13-Apr-2023
-
16-Apr-2023
Wayan & Lovely Simona Staff! Thank you for your kindness and dedicated service throughout our stay. You made celebrating 40th birthdays a more memorable experience that we will never forget
Ria A, Philippines
,
03-Apr-2023
-
09-Apr-2023
We had an Amazing stay! Beautiful villa and fantastic location, the staff was great. We love Bali.
Cambell T, Australia
,
31-Mar-2023
-
03-Apr-2023
Stay at Villa Simona Oasis was sublime , A beautiful villa, beautiful staff, and the service is the best I have even experienced will divinity return
Sabrina Y, Malaysia
,
24-Nov-2022
-
27-Nov-2022
Wonderful team. Thank you so much for taking care of us during our stay. Thank you Wayan and team. From - Sabrina on behalf of Yellow Paper Plane.
Audrey W, Australia
,
05-Oct-2022
-
09-Oct-2022
Thank you Wayan and team Simona Oasis for making our stay and wedding so so special. Everyone was so blown away by the space and hospitality. Jamie and I would like to thank you from the bottom of our heart, the memories created here will never be forgotten and makes us happy. We hope to see you again soon. Big hugs.
PHIKYIN L, Malaysia
,
08-Sep-2022
-
11-Sep-2022
Thank you for the wonderful stay. Amazing villa plus service was top, room were always clean and comfortable. Thank you for the birthday flower and making this a memorable 40th Birthday celebration.
Jessica K, Australia
,
25-Aug-2022
-
02-Sep-2022
A beautiful stay in Canggu with even more beautiful staff looking after us, Excellent food from the chef, especially the BBQ. Everything washed down well by a cold Binny. It was so good, we are going to make it an annual trip.
Fridrika G, United Kingdom
,
27-Jul-2022
-
07-Aug-2022
We had a beautiful stay at Villa Simona Oasis on our 8 months journey from UK to Iceland, stopping in Canada, Italy and Bali, Canggu nearly felt like home these two months we stayed and at this week we were so lucky to spend 10 days here at Villa Simona Oasis. Thank you so much for you kindness and making us fell like home
Irene I, Netherlands
,
07-Jul-2022
-
19-Jul-2022
We want to deeply thank the wonderful staff team under the leadership of Mr. Wayan and Mr. Agung for an unforgettable time at the villa. The service, the smile, the lovely food was simple amazing, When a problem come up this was touched with speed and to our full satisfaction. You made us feel at home far away from home. 1000X terima kasih.
Sally R, Indonesia
,
25-Jun-2022
-
04-Jul-2022
We have the most 10 days stay at Villa Simona Oasis. The peace and tranquility of the property was just gorgeous and we were looked after by the staff so beautifully, with nothing being too much trouble. The food, the villa, the overall ambience over our holiday was incredibly memorable and we can't wait to return in the near future. Five stars from the family and look forward to seeing you again soon! A special thank you to Wayan & Agung - we will miss you! Absolute world class professional service! Thanks Wayan and the team at Simona Oasis.
Anton B, Russia
,
03-Jun-2022
-
25-Jun-2022
We lived in the Villa Simona Oasis in June 2022, There were 8 of us and a small child. The staff treated each of us with special attention and was ready to help at any moment. We are insanely grateful to Villa Simona Oasis and to its staff for such a wonderful holiday. The service was topnotch.
Andrew F, Singapore
,
12-May-2022
-
16-May-2022
We had an absolutely amazing time at Villa Simona Oasis. The staff were extremely attentive and friendly, made our stay in Bali even better than we could possibly have hoped for! We hope to be back again soon.
Mike V, Netherlands
,
04-May-2022
-
11-May-2022
Thank you for the lovely week! The staff were fantastic and the villa exceeded our expectations. We will be back!
Ghita L, Indonesia
,
08-May-2021
-
11-May-2021
Very attentive staff, welcoming and super nice. Great chef and amazing food. Overall, I loved the service and would like to say thank you to the staff who helped us during our stay!
Tjin L, Singapore
,
23-Oct-2015
-
26-Oct-2015
Beautiful property, super spacious with plenty of living areas for a large group to hang out, and totally family friendly. The pool toys and slide were a nice touch, and we love the shallow wading areas in the pool which were also great for toddlers. The location is Canggu was also excellent, only 15-20 minutes from bustling Seminyak, but in an area that had plenty of its own charm. Would highly recommend this.
Paul Robinson, Singapore
,
07-May-2010
-
16-May-2010
Villa Simona is set in a very picturesque and tranquil part of Bali. The car and driver which were provided by the villa was a 'must' to get around as nothing was in walking distance. The gardens were immaculate and only steps away from your own villa were the spa facilities which we all enjoyed. The swimming pool was very deep and definitely not child friendly.
The villa manager, Nyoman,and his staff were very attentive and the food was delicious - nothing was too much trouble, including a BBQ in the beautiful grounds.
A very relaxing holiday in a gorgeous setting and you even have your own wake up call to the sound of the doves!!