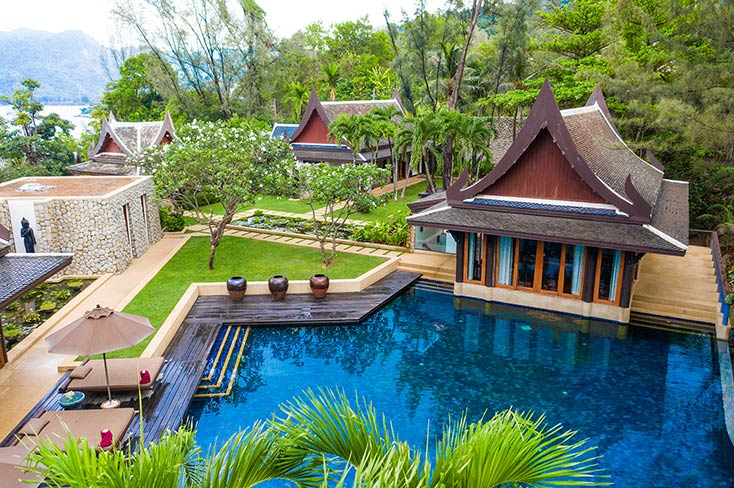 YONG W, China
,
18-Feb-2020
-
21-Feb-2020
Professional and warm service, we loved it here.
Yiling F, China
,
24-Jan-2020
-
28-Jan-2020
Nice environment with hospitality staffs, delicious food and warming services.
The Chopra Family, India
,
26-Dec-2019
-
02-Jan-2020
We had have an incredible stay! Here at Villa Chada it's like a piece of heaven has fallen from the sky. From food to view this villa is perfection. Best of all was Pook, our villa manager. She has been wonderfully compassionate, efficient, thoughtful ,and she had made our family is stay here a memorable one. We hope to return to stay here at Villa Chada with Pook again soon! It was our best holiday in Thailand.
Amadeus B, Switzerland
,
24-Oct-2019
-
27-Oct-2019
Great villa. Perfect for food. We have a wonderful time. Perfect staff and place
Grace H, Australia
,
08-Oct-2019
-
13-Oct-2019
Thank you to all the staff at villa Chada. We had a great stay and all the staff were very friendly. Thank you to the amazing staff and resort villa was perfect and we would love to come back. Thank you for a relaxing and amazing time in Phuket.
Jorge C, Portugal
,
02-Oct-2019
-
07-Oct-2019
We sure had a wonderful stay here at Villa Chada! It is amazing. Thank you to all staff for looking after us and the food was great. It had made all very lovely for all of us. A special thanks to Natty to take care of us, you are a star. We look period to in the future.
XIANBIAO H, China
,
22-Sep-2019
-
25-Sep-2019
Nice villa with sweet service, we have a great time here.
You W, China
,
09-Aug-2019
-
14-Aug-2019
The service is well served. The management is passionate and professional in their job. We really appreciate the service.