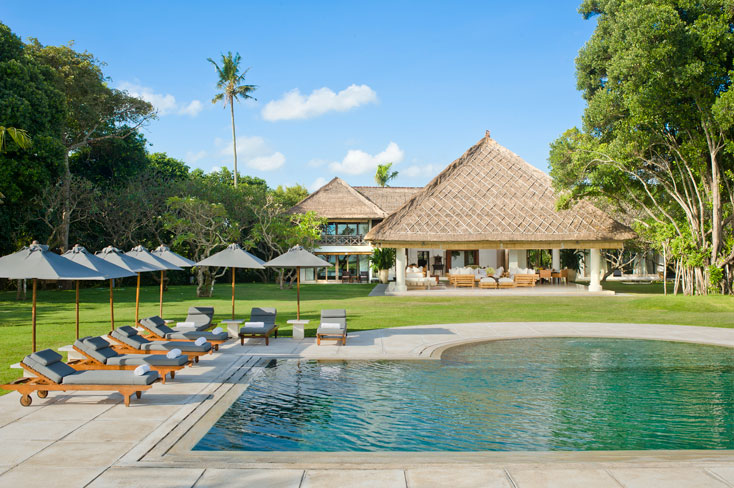 Villa Finder A, Singapore
,
11-Aug-2022
-
17-Aug-2022
Atas Ombak team we cannot thank you enough for providing such amazing service. always with a beautiful smile, The villa and land is absolutely stunning, we have had a magical stay. we all loved the experience. Dan's 40th Group.
Alice W, Australia
,
05-Aug-2022
-
09-Aug-2022
an experience akin to none curated to invigorate and a meliorate the essence of ones soul, upon stepping within the grounds, the wide, inviting and delight smiles of the staff affirm that this is an oasis that can be called home for the duration of your stay. We have enjoyed the consistent and extensive extend of the hospitality provided by staff with an attentiveness that forms the tapestry for our memories written by the sound of crushing waves, the warmth of the sun's rays, and the hearty banquets in good company.
Yama S, Singapore
,
22-Jul-2022
-
27-Jul-2022
This place has given us such a wonderful experience, we had parties every evening, The staff served us with a smile at all time, they cooked amazing food for us. We take back very happy memories and can't wait to be back Thank you so much.
Caroline M, Australia
,
12-Jul-2022
-
19-Jul-2022
Thank you Thank you Thank you for our very special week at the Villa, Wonderful family holiday and meet for us all. The staff are so beautiful with the babies and the food was amazing! We'll be back.
Shelley U, Australia
,
19-Jun-2022
-
24-Jun-2022
Thank you for an amazing stay, so kind to wait for our late arrival, and such a lovely welcome. The Villa is beautiful and all of the staff so amazing, and you make the best cakes and breakfasts. All of us had a gorgeous time and made such lovely memories,we will be back.
Rulli M, Indonesia
,
03-May-2022
-
06-May-2022
We had an awesome stay here in Villa Atas Ombak. The villa was incredibly spacious and facilities were complete, the staff and service were very friendly. I would highly recommend this place for those planning to go to Bali.
Alisa K, Indonesia
,
19-Dec-2021
-
10-Feb-2022
So Grateful to stay here. Heny, Comang and other members of the team cared for us like for children. So kind vibe for everyday. It was a magical time for us. Hope we will stay in Villas Atas Ombak again. Thank you for everything. We Love you ! It was great almost 3 months.
Cynthia P, Indonesia
,
08-Nov-2021
-
11-Nov-2021
We had an awesome stay here. Keep the good work for Atas Ombak team. All the best, Thank you very much team. Top one! God bless you all, amen.
Sergey S, Indonesia
,
03-Apr-2021
-
03-Oct-2021
Living in Villa Atas Ombak means living together with a family. A big family including our own families and staff at the villa. They aren't only staff, but also our family. Thank you for your great hospitality, friendliness and many memories that we have shared together. There might be no other place like Villa Atas Ombak in Bali, we leave happy and sad at the same time. Wishing everyone in Atas Ombak to stay safe, stay healthy, and stay happy. May we meet again in the future
Fritz S, Germany
,
24-Jan-2020
-
31-Jan-2020
We have been at Atas Ombak Villa 22 years ago together with the Jessen Family from Hong Kong. Now we come back and it was as beautiful as before. We were booked in heaven by the sand and the most friendly staff we know. Thanks to all of you, we hope to return soon.
Yunlong F, China
,
21-Jan-2020
-
24-Jan-2020
It's a great time that we have had here. All my family and friends participated the wedding ceremony of my sister and her husband! Brilliant view and harmony service. Sincere appreciation to all the staff. You guys are the best !
Ryan R, Australia
,
17-Jan-2020
-
20-Jan-2020
We have had the most amazing 3 days at the villa and the staff have had such a huge contribution and have made the stay so incredible. The villa is absolutely magical, I can't explain in word how magical and perfect this place is. The last 3 days have been a dream come true. Thank you for giving me memories for life.
The Jaricks, Australia
,
06-Jan-2020
-
16-Jan-2020
We had an amazing stay at this amazing Villa. The staff were the best anyone on holiday could ask for - kind, patient, friendly and nothing was too much trouble. We have loved watching the sunset from the comfort of our beautiful spot on the beach - Villa Atas Ombak! Thank you to all for making our family holiday such a brilliant one.
Rogier V, Netherlands
,
27-Dec-2019
-
04-Jan-2020
Wow ! in one word wow! Everything was enak sekali or even better " BANKUH JAWEH". We love baking the Dutch oil balls on New Year Eve and enjoyed all the love you gave to us, really like coming home. You will be in our heart and minds for a long time.
Tobi P, Australia
,
20-Dec-2019
-
27-Dec-2019
Thank you all so much for our amazing stay. Nothing was too much trouble for the staff, polite, helpful and AMAZING!! Your hospitality has been the best in all our stay in Bali. Wishing you all the very best for 2020 and beyond.
Troy S, Australia
,
29-Nov-2019
-
06-Dec-2019
Thank you so much for looking after us so well. The villa is amazing as always and the staff were all exceptional. Thank you and see you next time!
Lisa P, Australia
,
20-Sep-2019
-
23-Sep-2019
Our wedding was beyond our wildest dreams,Villa Atas Ombak venue, hospitality and facilities was more than we ever imagined. We can't wait to be back.
Harriet Davies, Australia
,
25-Jul-2019
-
30-Jul-2019
Location, view and staff so helpful.
Richard Y, Singapore
,
19-Jun-2019
-
22-Jun-2019
Thank you so much for making our special day so memorable. Your service was impeccable going above and beyond throughout our stay. The food was delicious, especially the Balinese chicken and satay. We look forward to coming back to celebrate many anniversaries ahead.
Kate P, Australia
,
14-Jun-2019
-
17-Jun-2019
What an amazing couple of days. Truly magical wedding held on the grounds with 130 of our friends and family joining us from around the globe. Fantastic staff, phenomenal food and memories made for the rest of our life in the beautiful Villa Atas Ombak. Very blessed and lucky to be able to celebrate on the island of the Gods. Absolute perfection! See you next time.
Chantalle W, Singapore
,
10-Jun-2019
-
14-Jun-2019
Wonderful villa experience in Bali. The food, staff and service is kind, gentle and efficient. Nyoman and her staff we give our thanks.
Sophie S, Australia
,
07-Jun-2019
-
10-Jun-2019
We had the most enjoyable time at Atas Ombak to celebrate our wedding but also to enjoy our relaxing family time. Thanks a million to the staff here who have been incredibly nice, helpful and caring. We will certainly remember those 3 days for the rest of our lives and surely recommend Atas Ombak to everyone. All the best for the rest of the adventure! Don't change anything.
Danielle C, Australia
,
01-Jun-2019
-
04-Jun-2019
Our stay here at Atas Ombak has been the most incredible experience. The service and hospitality has been amazing and we cannot thank all of the staff enough. Our wedding day here was unbelievable and we will cherish this memories forever. We hope to come back one day and see you all again.
Claudia D, United Arab Emirates
,
28-May-2019
-
31-May-2019
Claudia and Craig's wedding here was so beautiful and the staff here are top notch! We had an amazing experience waking up to the sound of wave crashing and seeing a beautiful sunset every night. Loved every minute of staying here. Thank you so much. Thank you so much to the incredible Atas Ombak staff for looking after us. We have had the most incredible time in paradise, sleeping to the sound of the waves and treated like royalty by the staff. Thanks for having us.
Liam And Alix, Australia
,
24-May-2019
-
27-May-2019
To the wonderful Atas Ombak staff, words do not describe how amazing welcoming you have been. Going above and beyond with everything and making our stay with you nothing but truly special. We will cherish the memories forever. We were lucky enough to tie the knot in this beautiful place and the help to make it happen was exceptional. You are all so caring and kind and such lovely people. Wishing you all the very best in the future.
Danny F, Australia
,
18-May-2019
-
23-May-2019
Thank you so much for our amazing vacation. This has been our favourite Bali holiday. All the beautiful staff have been very caring with the kids and always attending to our need. The grounds are perfect for our young families and we especially loved being on the door step of the beach. Lots of yummy Balinese food with fresh produce and amazing flavours. Memories forever and looking forward to our next stay. Terima kasih.
Jean L, Singapore
,
14-May-2019
-
18-May-2019
Thank you to the Villa Atas Ombak staff for an amazing stay. The kindness and hospitality that you've shown is something we cherish - down to every little detail in caring for your guests and keeping this prosperity beautiful. For Lee-Onn and I, it's been the perfect venue for our wedding and a place that we'll forever hold a place in our hearts forever. Even our recovery day was blissful – an absolute perfect setting. We will miss this 'haven' and one day hope to return. Thank you for everything and so much more!
Rosanna I, Australia
,
09-May-2019
-
12-May-2019
The most stunning villa I have ever been in. We had the most wonderful time here celebrating our wedding. It is an absolute picture of paradise here and we truly never want to leave. All the staff have been so incredibly welcoming and kind and we can't wait to return one day. We will be dreaming of Atas Ombak long after our holiday. Thank you for everything.
Anne and Dominique, Australia
,
28-Apr-2019
-
01-May-2019
We can't say thank you enough for making our stay in Atas Ombak unforgettable. Thank you for welcoming us like if we were at home in paradise, for taking care of our every need even when we don't say a word and making everybody feel so happy and comfortable. Thank you for contributing to our big day and our recovery day. Everybody was enchanted by your care and your genuine smile. We couldn't dream from a better place to finally say "yes". Atas Ombak is a dreaming place filled with wonderful people. Stay the same, hope we can one day come back to this little paradise. Thank you again for everything.
Sarah R, Australia
,
19-Mar-2019
-
27-Mar-2019
Thank you from the bottom of all of our hearts for the most fantastic experience and stay. We love you all and thank you all for everything. Best food, best service, best people in Bali.
Kellie S, Australia
,
14-Mar-2019
-
18-Mar-2019
This stay at Villa Atas Ombak has been the best experience of my life. I enjoyed my 50th birthday with my angels. The staff were exceptional and I will forever recommend this special place.
Kristy S, Australia
,
01-Mar-2019
-
04-Mar-2019
Absolutely amazing wedding venue, the views are amazing. The venue had an airy and special feeling. We were so well looked after. We felt like royalty. You have helped us create "forever memories".
Kevin and Stephanie, Australia
,
15-Feb-2019
-
18-Feb-2019
Thank you to all the staff of Villa Atas Ombak for your lovely hospitality, making our wedding a perfect moment and an enjoyable stay for our family. The beautiful scenery and the gorgeous villa, we will never forget for the rest of our lives. We could not expected more - one day we will come back for sure, all the best.
Francis T, Hong Kong
,
27-Dec-2018
-
04-Jan-2019
We enjoyed our stay very much, Ibu Komang and her staff did a great job.
Srikant K, India
,
22-Dec-2018
-
27-Dec-2018
Excellent service, top notch, great food.
Haidi S, Australia
,
27-Oct-2018
-
02-Nov-2018
Thanks for a wonderful stay. The villa and the staff were excellent - it's the perfect place to celebrate a milestone birthday and 25 years of friendship. A time we'll never forget and memories that well be treasured.
Alex and Kenny, Australia
,
19-Oct-2018
-
22-Oct-2018
We stayed here over the weekend and had the most amazing wedding we could have ever hoped for. The villa staff are always happy and helpful and make you feel like absolute kings and queens. I will recommend Villa Atas Ombak to everyone I know and will be back. Thank you so much for the most beautiful wedding destination.
Katlyn G, United States
,
30-Sep-2018
-
04-Oct-2018
What an AMAZING time here. Thanks to the wonderful staff, the absolutely delicious food and the beautiful scenery.. made this trip so special with our friends. Thank you to all the fabulous staff at Villa Atas Ombak. We loved your attention to detail that made our stay so relaxing. We were a group of 10 parents, no kids and celebrating our wonderful friend's 10th wedding anniversary. The beautiful scenery, the gorgeous accommodation and awesome friends from San Francisco, Hong Kong, Beijing and Chicago made for the perfect getaway vacation.
Judi S, Germany
,
21-Sep-2018
-
24-Sep-2018
Thank you all so much for making it the perfect stay for our wedding here at Villa Atas Ombak. We had a wonderful time here. Thanks to the lovely staff there was never an open wish. We will remember our stay here for the rest of our lives.
Sandra Ceberek and C, Australia
,
17-Sep-2018
-
20-Sep-2018
Had our wedding here 18th September. Villa is amazing! Was in perfect condition and the staff were exceptional. We came for Sandra and Christopher's wedding and were lucky to be able to stay for 3 days. Villa Atas Ombak is beautiful and in a most amazing setting. The kindness and efficiency of the staff makes it so welcoming and so enjoyable to be here. Catering was excellent and nothing was too much trouble for the staff. Thank you Villa Atas Ombak. We enjoyed our stay so much.
Brooke W, Singapore
,
14-Sep-2018
-
17-Sep-2018
My sister got married, such an amazing time in paradise, such a beautiful place. Can't say enough about the staff at Atas Ombak, they are all the most amazing and accommodating people. We had one at the most amazing stays of our life.
Luke R, Australia
,
09-Sep-2018
-
14-Sep-2018
We have had the most amazing time in paradise. The staff here have made our stay perfect in every way. Wonderful service, wonderful food and always with a happy smiling genuine kindness. Thank you for making our stay so relaxing and beautiful.
Bahar and Luke, Indonesia
,
28-Aug-2018
-
31-Aug-2018
My husband family and close friends stayed in this beautiful villa for our wedding. This has honestly been one of the most magical places I have stayed at to date. The beautiful scenery made it all the better. We absolutely love this place and would do anything to come back. What we are more impressed about is the kind and absolutely AMAZING staff. They have honestly made this stay so much better. The kind, generous, wonderful and always smiling people have made our stay that much better. Thank you all for making our stay at the Atas Ombak Villa one that we will always remember and cherish forever.
Daniel C, Singapore
,
23-Aug-2018
-
27-Aug-2018
We all arrived at this beautiful villa to celebrate Daniel and Kathriyn's wedding. Nyoman and her team have given us all a truly memorable experience - they are kind, professional, efficient, truly exceptional! The food throughout our stay was absolutely fantastic - delicious, fresh and healthy. The accommodation has been charming and nothing is too much trouble. Dan and Kathryn and their families and friends have had the most memorable and life enhancing time here at Villa Atas Ombak.
Shahab J, India
,
19-Aug-2018
-
23-Aug-2018
This is our second year in Villa Atas Ombak and we love it. The staff are all amazing, they are all very nice and friendly. Nyoman, the Manager is an excellent Manager and the Cook did a great job in preparing amazing food especially - Indonesian food. The massages here is so relaxing and good. thank you for everything, love you all.
Gregory L, Australia
,
12-Aug-2018
-
19-Aug-2018
Thank you for providing such a wonderful and relaxing stay for our family and thank you for all the extra effort and thought to make Collens 70th such a special occasion. Having been here for a family wedding in both 2015 and 2018 and back for this stay now, Atas Ombak has become a truly special and memorable place for us as a family. We hope to see you all again soon!
Lisa M, Australia
,
28-Jul-2018
-
10-Aug-2018
A wonderful holiday again at beautiful Atas Ombak. Even with disappointing weather (and a couple of earthquakes), we still had a wonderful, relaxing and fabulous time. Everybody associated with this villa is delightful. Thank you for your wonderful attention to our every need. Delicious food, wonderful hospitality and yoga and massages thumb in for good measure. Thank you for everything. A wonderful way to celebrate the 5th wedding anniversary and revisit of the scene of the crime.
David R, Australia
,
16-Jul-2018
-
22-Jul-2018
Villa Atas Ombak - we love you. Thank you to all the absolutely wonderful staff that made our stay so enjoyable as always, feel so relaxed and spoilt. A genuine bonus to meet Albert and Anthony on our last day. Many thanks for your hospitality and kindness. We look forward to seeing you all again soon.
Stephen D, United Kingdom
,
13-Jun-2018
-
23-Jun-2018
A huge thank you for such a wonderful week. We're had a splendid time celebrating my husband's 40th birthday. you made it truly special.
Garry N, United Kingdom
,
02-Jan-2016
-
09-Jan-2016
We had a fantastic time, the location main villa building were all excellent The staff were truly fantastic, attending to every wish and request laying on fantastic evening entertainment and meals
Sally B, Australia
,
04-Nov-2015
-
09-Nov-2015
The most beautiful private villa in Bali. Second to none and an unbeatable location.
Chris H, Australia
,
15-Sep-2015
-
25-Sep-2015
We loved our holiday at Atas Ombak. Our time at the villa was super relaxing and the food was tasty, fresh and worth staying home for. Hendra, the manager, is an excellent resource and can help you book restaurants and answer any questions you have. Thanks again Hendra for all your help. The staff were great with our kids, who continually ordered drinks and food from the kitchen. We too utilized the kitchen, a lot. Thanks Team - Regards Chris, Rachel, Troy, Vanessa and the kids.
Kerrie Ryan, Australia
,
17-Aug-2015
-
24-Aug-2015
Hendra and his staff are beyond accomodating and professional. The food and service was esqusite. It was the most wonderful experience Thank you
Cristina Wilkinson, United Kingdom
,
11-Aug-2015
-
17-Aug-2015
Great villa with charming staff to support a very special family occasion.
Louise R, United Kingdom
,
20-Jul-2015
-
01-Aug-2015
Atas Ombak is a wonderful haven - not so isolated that you could be anywhere - but private enough to be fantastically relaxing with a staff who are amazingly thoughtful and skilled. Truly lovely people in a beautiful place which just meant for that special break.
Geoff H, Indonesia
,
21-Jun-2015
-
26-Jun-2015
Magical villa for our wedding and recovery party, amazing staff and great location. Will be back again!
Penelope R, Australia
,
28-May-2015
-
07-Jun-2015
The villa exceeded my expectations. It is a real wow factor when you walk in especially coming from the airport in all that traffic. We all just loved it. My two sons and their families had flown in from New York and we from Sydney so it was a very rare holiday for us all. We didn't have to lift a finger and everything was done with a smile. All we had to do was ask. The meals were all amazing and the kids were fed separately with no fuss. We requested a ping pong table in advance which was well and truly worth it. The only thing would say is that with the children factor (5 of them under 6) it was a little tricky with the accommodation. I was shouting the whole family and I ended up having to have one of the lesser rooms just because the parents needed to be close to the kids. Perfect for 5 couples.
Sonja Felix
,
06-Feb-2015
-
13-Feb-2015
The villa! Lovely! Beautiful! The staff were amazing! Food was great, service was perfect :)
Jodie Crawford-Fish, Australia
,
09-Jun-2014
-
14-Jun-2014
Atas Ombok is truly spectacular. The website pictures (although amazing) don't do it justice. In reality, it is breathtaking. The staff were exceptional - nothing was too much trouble. The kitchen staff in particular did an incredible job. The food we ate at Atas Ombok was the best we had in Bali. I cannot recommend this villa highly enough.
Amanda B, Australia
,
02-May-2014
-
09-May-2014
absolutely amazing, best accommodation ever! gorgeous staff, great meals and very obliging!
Tanya Swift, Australia
,
19-Feb-2014
-
24-Feb-2014
This Villa was like Heaven, it was just so beautiful! Unfortunately, I had to leave early as my mother passed away. Hopefully I can come back some time. Kind Regards Tanya Swift
Dwi Devine ., Indonesia
,
04-Sep-2013
-
09-Sep-2013
Atas Ombak Villa is like our second home, full of great memories, we have stayed at this villa for first time was for our wedding on February 2012, we fell in love with Atas Ombak Villa since then, and we had the second one was for my husband, Luke Devine's 40th birthday on Sept 2013. The place is just amazing!!!!! The Manager, Hendra, really great and helpful, and the staff spoiled us with great hospitality services! For sure we will come back again to this magical place! And definitely recommend Atas Ombak Villa to everyone. Thank you again, making our holiday such a memorable one.
Barlow Andrew,
,
02-Jul-2013
-
05-Jul-2013
Overall, the villa is fantastic. An ideal location, and you just can't beat all that beach frontage so close to all the best Seminyak has to offer. Absolute paradise.
eric Z, Australia
,
03-May-2013
-
10-May-2013
We loved it! Worked well for the group we had with us. The location was amazing, the stafff were amazing. Can't wait to return!
MK, China
,
14-Mar-2013
-
21-Mar-2013
This villa is magical. The views spectacular and the staff brilliant.
We stayed at Atas Ombak with our family for a week. We also held our wedding there, which was organized by another brilliant company ( Desyana at Bali Wedding Butler) Between the Atas Ombak Team and Desyana both our stay and wedding was the best day of our life. All of our guests and family said it was the best wedding they have ever been to.
Hendra and the staff from the villa were wonderful and any request we had was never a problem. The food was great and the cooks are flexible, lovely people.
A dream come true
MS, Singapore
,
26-Dec-2012
-
05-Jan-2013
Beautifully decorated and appointed balinese style villa with character. Friendly staff and an amazing versatile chef who cooked us the most beautiful feast. We could walk to the famous Naughty Nuris for ribs(5 mins) and could walk if you wanted on the beach to Potato Head Beach Club (15 mins)but wear shoes on the beach!!! The grounds and pool are gorgeous but due to the many water features i would say more suitable for children who can swim. We did manage to hire a pool fence but i was still worried about all the water features. The vista out to sea is breathtaking with views out across the bay. The only downside was the litter covered beach, so i didnt take my kids on it unless they had shoes on and there was certainly no way you would swim in the water but we did have the beautiful pool to go in which we all loved.
SS, Australia
,
27-Jul-2012
-
06-Aug-2012
Our party of eight found our week at the Villa was immaculate. We are sure that if we had been a group of 10, nothing below would have been different.
Hendra ensured that the Villa ran like clockwork but entirely to our requirements. Your chef and kitchen staff could easily have been trained at, or headhunted from, any of the very fine restaurants we visited in Seminak, namely Sarong, Metis and Sardine.
We would not hesitate to recommend the Villa to others, and have already done so.
CA
,
07-Jun-2012
-
12-Jun-2012
Villa Atas Ombak was AMAZING!! Amazing place to stay... Amazing staff, food, service, and facilities! We felt like we were in paradise!! The staff were extremely friendly and would do anything for us. While in Bali we ate out at various resteraunts and the food at Atas Ombak was ten times as good! Location right on the beach was awesome, and we really enjoyed listening to the waves crashing each night. Also a fantastic location for a wedding... It was our dream wedding come true! We can't speak highly enough of this villa and it's staff. Definitely five days we will never forget!
JL, Australia
,
30-May-2012
-
04-Jun-2012
The staff were wonderful, very accommodating and professional. The grounds are beautiful and it was perfect for our wedding. We would love to return some day soon.
EV
,
07-Mar-2012
-
12-Mar-2012
Villa Atas Ombak was a superb location for a Wedding, our stay from start to finish was simply amazing and we have such fond memories of our special day and overall stay. We will one day be back so we can recapture the memories. TheVilla itself was outstanding and the staff were probably the best thing about it. They catered for our every need but were somehow very discrete in their assistance. We can not thank them enough for making our stay so memorable.
Jacqueline Mackay, Australia
,
26-Jan-2012
-
02-Feb-2012
Everyone had the most wonderful time. Setting sublime, staff could not have been more obliging, nothing was ever too much trouble. The manager, Hendra was also extremely helpful, accommodating all the guests' wishes. Thank you for making my 60th birthday such a memorable stay. Jacki Mackay
LM, Australia
,
26-Dec-2011
-
05-Jan-2012
Our Family had a wonderful ten days of carefree luxury.
The staff were very friendly and very helpful. They were certainly an asset to the whole experience.
We would definitely come back , if and when we return to Bali.
Susan Smith, Australia
,
31-Oct-2011
-
07-Nov-2011
A wonderful location for my 50th birthday. The villa and staff were a dream, and I only wish we could return every year. The food was excellent, the gardens immaculate. Loved Atas Ombak
RD
,
21-Jul-2011
-
26-Jul-2011
Most spectacular and conveient place to host a wedding in Bali. All of Seminyak on your doorstep for your guests to enjoy and great grounds and bale to hold a celebration!
HM, Australia
,
02-Apr-2011
-
08-Apr-2011
Villa Atas Ombak truly is an amazing place. The grounds, the facilities, the food and the wonderful staff are second to none! I can't recommend a better Villa than this. It's a paradise.