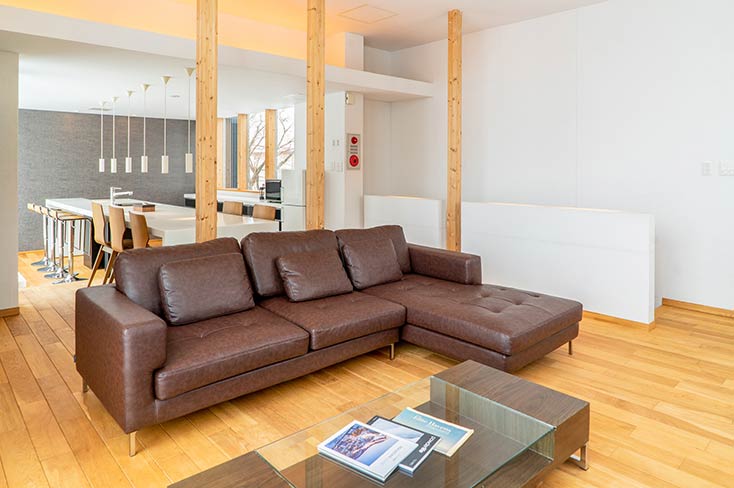 Anurag S, Singapore
,
25-Dec-2022
-
01-Jan-2023
Thanks for making our stay wonderfully comfortable and extremely convenient. The apartment was very well serviced and we appreciate the delicious pantry items. A big thank you to Yuuka for arranging transport when needed. We hope to be back soon! Happy 2023!
Jostein R, Japan
,
21-Jul-2020
-
26-Jul-2020
For our family of 4 living in Tokyo, it has been the perfect place to stay to experience summer nature of Hokkaido and an escape for the Covid 19. Apartment and staff have been amazing. And we will be back to enjoy the powder snow. Jostien, Cindy, Nana and Will!
Christopher T, Australia
,
04-Feb-2020
-
08-Feb-2020
Thank so much for having us! We had a fantastic time. This apartment could not have been more perfect for us. We can't recommend the accommodation and the team highly enough. Nothing was too much to ask and we really appreciated all of the help and tips they provided. Looking forward to coming back again soon. AAA+
Yvonne B, Canada
,
30-Dec-2019
-
06-Jan-2020
A super duper trip for all. We have had a great time. So much snow. Snowed 5 days straight! Amongst the skiing we have had many funny moments on the mountain! Night skiing was excellent powder, very cool, bars great. We shall be back one day. Thank you team Elite Havens for looking after us all so efficiently.
Raymond M, Hong Kong
,
25-Nov-2019
-
29-Nov-2019
This is a lovely apartment with an excellent view of Mt. Yotei - especially in the morning when you wake to start a day at Niseko. Even though, throughout our stay here, we didn't have a lot of snow on the slopes, Sekka Ni makes up for it. The amazing kitchen area let us have a lot of brightness during our dinner and breakfast moments. I will recommend to all my friends.
Deborah C, Hong Kong
,
06-Nov-2019
-
08-Nov-2019
Such a wonderful place and view from the room. The rooms are huge and the kitchen is so well equipped. Amazing place.