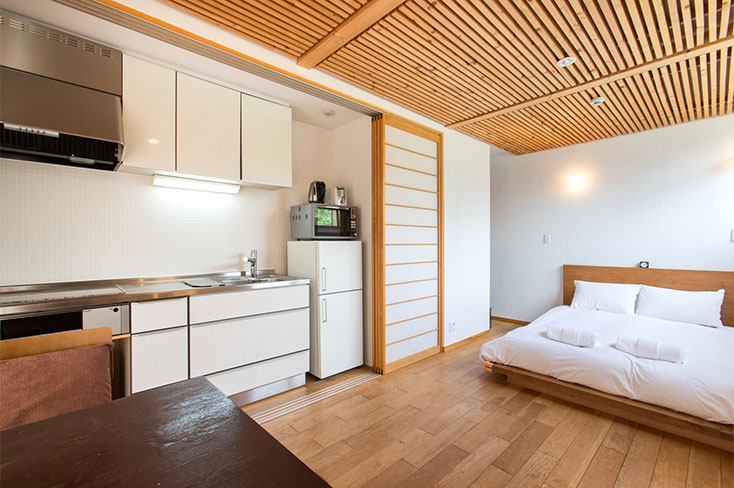 Kyoko Y, Japan
,
29-Jul-2023
-
01-Aug-2023
Thanks for the pleasant stay!
Wenhui T, Singapore
,
12-Jul-2023
-
16-Jul-2023
Thank you for the wonderful stay at Sekka Ni 1. We really enjoyed our time there, even in Summer there's loads to do in the vicinity, especially Moint Yotei :)
Myles B, United States
,
01-Mar-2023
-
05-Mar-2023
This place is an awesome stay for us, especially it is very close to lots of good restaurants and bars. Recommend Bar Gyu (must try, Rita sour!), Rin. Will come back!
Kasper R, Australia
,
16-Jan-2023
-
23-Jan-2023
I just wanted to thank you for your impeccable service during our stay at Hirafu. You were incredibly efficient, friendly, helpful & easy to deal with. You definitely enhanced our trip by making it extra easygoing. All the best.
Jamie B, Philippines
,
13-Dec-2022
-
15-Dec-2022
Our stay in Sekka-ni Niseko is amazing! Alyanna and Finn were very helpful. We were picked up at the Hirafu welcome center (felt like a VIP). Breakfast was provided and we were assisted in booking our activities. Our room is clean, cozy and has a beautiful view. The bathroom looks like an onsen. Plenty of Izakayas around the area. Food trucks near hirafu intersection serves great food. Easy transfer to Hanazono. Private onsen near the welcome center. Powder snow is unlike any other! Really hoping to come with our family someday!
Victor H, Australia
,
21-Feb-2020
-
27-Feb-2020
The help from the staff at elite havens was tremendous. From check-in, when Alice drove us to and from our previous accommodation to grab our stuff, to the check-out courtesy ride to the welcome centre, the stay was as easy as could be! Great staff at Elite Havens, everyone was very helpful and nice :)
Alana E, United States
,
04-Feb-2020
-
10-Feb-2020
Our stay at Sekka Ni 1 was amazing! The property has Elite Havens drivers that can take you to the Hirafu lifts each day and they even helped with transportation to and from the property. We were a short walk away from many restaurants and the main part of town. We were also provided a package of breakfast food for a few days. This is the perfect spot for a couple to stay!
Rachael T, Australia
,
28-Dec-2019
-
07-Jan-2020
We had a wonderful time! Thank you for the stay! The service from the Elite Havens pick up/ drop off team was lovely! Location was central and easy to get to places on foot.
Justin D, Australia
,
14-Dec-2019
-
21-Dec-2019
A massive thank you for all the kindness and attention to detail you have provided in making this a killer time for us (we are having a belated/extra 20 year wedding anniversary of sorts). You have all far exceeded our expectations and we are just so content with everything (some extra snow would be nice if you can swing that too). Also wanted to say a particular shout out for taking care of our trash and washing up our kitchen and everything else. We weren't aware that that level of service was part of the accommodation so it was a very pleasant surprise.
Yifan X, United States
,
05-Dec-2019
-
10-Dec-2019
The place is super Japanese style, very cozy. They have cleaning people come every day to wash my dishes and clean my room. They have a concierge team, OMG! They helped me book lift tickets and bus tickets (hard to do as foreigner and if you miss the timing, you have to pay 300 USD for private ride from Sapporo). They also have private shuttle service that takes you from home to lift, to supermarket, and to random places free of charge as long as the destination is within Hirafu region. They have 2 cars running the the area. Finally, the highlight, they prepare newly bought bread, eggs, milk, bacon, juice, and butter in the fridge before I arrived! I have never been to an Airbnb that buys me food. Would definitely come back!
Chen Y, China
,
29-Nov-2019
-
02-Dec-2019
Wonderful, cosy studio apartment in great location close to restaurants - good for a couple. Well equipped with a kitchen and washing machine - they even had some complimentary breakfast foods. Andrew was very generous to pick us up at Kutchan station on arrival and also take us to the coach for an early morning check out. Highly recommended.
Nan Jie C, Singapore
,
23-Oct-2019
-
25-Oct-2019
The home is modern and comfortable. The kitchen is very well equipped. It is also very thoughtful of you to provide food for self cooking of breakfast. The little touches like condiments and butter is much appreciated. The location is also very good as it is close to many streets. Also appreciate the personal attention of Andrew to meet us at the house and show us around and to arrange for collection of a parcel that was sent here. Thank you Andrew for your attention to detail.