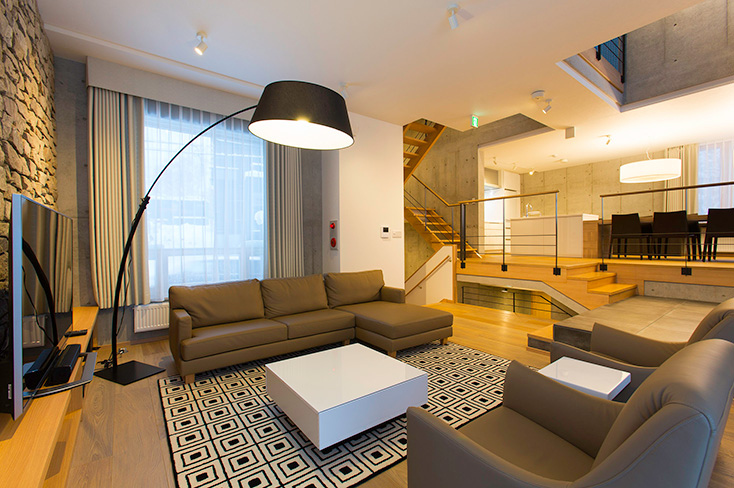 Mia W, Hong Kong
checked out on
08-Feb-2020
Full of light on all days, we loved this house. The service was kind and welcoming. Thank you.
Jane V, India
checked out on
09-Jan-2020
This property was lovely and we thoroughly enjoyed our stay. There was an Elite Havens shuttle van available to take skiers to the mountain and to assist with other transportation needs. The house is amazing and 12 people can stay together while still having some privacy as the bedrooms are on different floors. The home is modern and up to date with WiFi, large TV, Xbox, plenty of bathrooms, excellent showers, modern and functional kitchen. The property was immaculate and fresh towels were provided every other day. The house is situated in such a way that there was privacy from the road but wonderful mountain views and ample sunlight. It snowed quite a bit during our stay and the large windows provided a wonderful indoor/outdoor experience. There is a combo washer/dryer, a boot room with separate entry for all the clunky ski gear, hooks for coats, hairdryers, ample cleaning supplies (dish soap, dishwasher detergent, laundry powder) and those lovely Japanese heated toilets! All in all, it is a wonder!
Brenda W, Hong Kong
checked out on
15-Dec-2019
Great design, comfortable, big, spacious. Our family of nine absolutely enjoyed the stay here. Looking forward to coming back.
Joey C, Singapore
checked out on
04-Dec-2019
A wonderful apartment with spaces carefully thought out while creating coziness at every corner. Its amenities are as complete as you can imagine - particularly if you intend to cook. The open kitchen area is next to the living area - designed in giving a sense of connection while whipping up a meal in the background. The main bedrooms layout at the top floor are well designed with a deep sunken bath to soak off after a day of activities. If you have young children or traveling alone, I'm confident that you will love the large bunk room. There's also an equipment room where you can access directly from outside of the apartment to store your ski stuff without the need to lug them through the main door. All in all, it had been a superb time spent in the apartment. Highly recommend if you're visiting Niseko.
Zhe C, China
checked out on
29-Nov-2019
It's a very warm and comfortable lovely house. We had a great time here. Definitely the highlight of our trip, thank you.
Haruhiro O, Japan
checked out on
03-May-2019
I would like to comment on how pleased I was with the service provided by the staff at Mizunara.
Mark S, United States
checked out on
13-Jan-2019
Amazing house - fabulously appointed. Brilliant service from Niseko Boutiques (Elite Havens). The snow was superlative and the company exceptional. A great holiday.