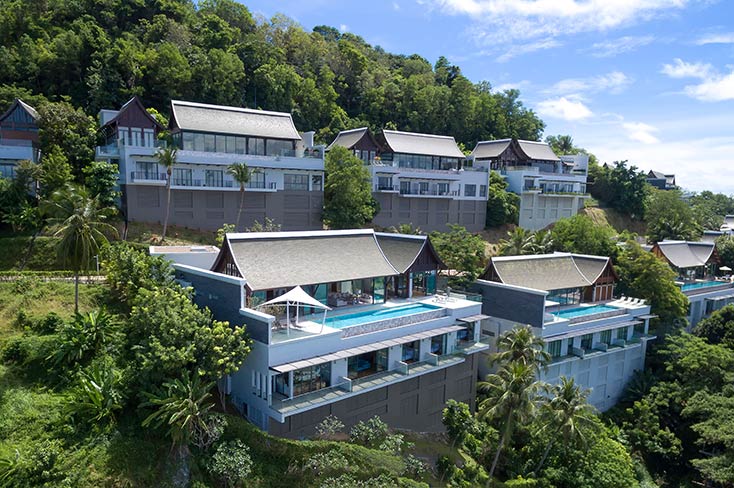 JING C, United States
,
28-Sep-2023
-
01-Oct-2023
Thank you for your tram's services. We have a very nice vacation here.
Alan C, Hong Kong
,
01-Sep-2023
-
05-Sep-2023
It was a wonderful and memorable trip and staying in this villa. Every here is perfect. All the staff is very the manager Hana is helped with exceptional-good English 80 very easy for communication. We will definitely come back.
Chee Ming S, Australia
,
25-Jun-2023
-
30-Jun-2023
We really enjoyed our stay in Villa Rodnaya. The staff are so kind and well-mannered. The Villa Manager, Pekky, is very good. This is one of our best holidays ever. We are very sure to come back again. The kids are super excited to come back again, too. The nanny service is super as well. Well done, keep up the good work.
Ahmad A, United Arab Emirates
,
21-Jun-2023
-
25-Jun-2023
This stay was amazing, the great staff covered everything for us. The food was perfect. The place was perfect. Will definitely come again.
Alvin T, Taiwan
,
23-May-2023
-
25-May-2023
Austin Good Gong Xi Fa Chai, Happy New Year The service of the Luxury house is excellent. I enjoy living here. The scenery is superb. Long stay here like home, Amazing travel and we will definitely be back.
Elena K, Thailand
,
20-May-2023
-
23-May-2023
Great for hospitality, the best team (Pekky and Bom), and delicious food.
Yiwen L, China
,
10-May-2023
-
20-May-2023
Everyone is so nice here, and the great view with perfect pool we feel relax and happy and very safe here!!! Thank you for everything, hope we can come back soon. Wish everything good here.
Mong M, Thailand
,
04-May-2023
-
07-May-2023
I visit many places around the world. This one is surely the best. Villa, View, Service. Congratulations. Very nice and cozy place. My family is so happy thank you. We spent the best moment with family at the heavenly villa. We impressed and hope we will this place again. Highly recommended. Samawadee. Greatly enjoyed our stay here. Second to no other place I've stayed. Beautiful view and great service. Highly recommended. Paula Araksarod.
Ibtihaj M, United States
,
24-Nov-2022
-
30-Nov-2022
We can't begin to thank you enough! Your team made our first visit to Thailand a trip we will never forget. The food, the hospitality and even the weather were unmatched. We can't wait to visit again and will be sure to ell everyone about our amazing stay at Villa R.
Darya G, Thailand
,
16-Nov-2022
-
18-Nov-2022
We had the most magical stay at Villa Rodnaya, Malaiwana. From the magic details, careful attention and wonderfully prepared makes me don't even know where to start. It is perhaps the most stunning place I have ever set foot on. Waking up in the morning with bird sounds and the waves crashing against the shore it felt like we were waken up in heaven. The time passed too quick. We can't wait to return. I'll never forget this place! Special to Pekky, the chef (Sorry didn't get her name) and the lady who helped with cleaning. Warmest wishes!
Aleksandr M, Norway
,
19-Oct-2022
-
31-Oct-2022
Very nice villa and staffs. Wish I come back to same place. Highly recommended.
Wei Wei C, Hong Kong
,
13-Sep-2022
-
16-Sep-2022
Amazing villa, I even been and we are so lucky to have a team responsible teams,Pekky is very nice person to helped us everything. Thank you so much and what a wonderful trip. We will be back soon. Miss Cheng Wei Yin 16/09/2022
Margo D, Thailand
,
06-May-2021
-
11-May-2021
Wonderful family time together, swimming, relaxing and enjoying the beautiful view and sunsets. Visited the beach and elephant sanctuary. We travelled with our 3 year old and 6 months old kids, plus their grandma and grandpa. There was plenty of room and we had a lot of fun together. The food was delicious and staff very efficient. We celebrated our 3 year old's birthday here with an adorable pink birthday cake that the chef made for us. Thank you for a wonderful time.
Meiyu W, China
,
20-Aug-2019
-
24-Aug-2019
It is a wonderful house and nice people, especially the manager Petty. She is very kind and nice, good service. Thank you so much for your ladies. We also like the pool, the room style, the food. We have a wonderful holiday here and we will come back one day. Thank you, Best regard
LUO X, China
,
29-Jul-2019
-
01-Aug-2019
I am very happy to have a wonderful journey here. We are all very happy. The pool and the beach are great. We love the sun ray here, it is so beautiful. Thanks to all the staff, very friendly and created a clean environment for us. Thanks to the chef for cooking delicious food. Finally, special thanks to our butler Patty, we all like her very much. She gives us good service. I will come back again in the future!
Si Q, China
,
29-Jun-2019
-
03-Jul-2019
Good view, good mood, good service, full of passion. Thanks everyone.
Le Y, China
,
25-Apr-2019
-
29-Apr-2019
I prefer to live here every day and spending time with my family is so wonderful. It will be my best memory. Thank you for the excellent service. I love Thailand and I love all of you.
Jacqueline D, Hong Kong
,
17-Oct-2018
-
21-Oct-2018
A beautiful villa with a splendid view. The staff are great. They are very lovely and make this trip ever so much better. The food is another highlight. We have had so much fun and will miss this villa alot.
Tao W, China
,
06-Oct-2018
-
10-Oct-2018
Beautiful villa, nice view and nice sunset. Hearted service, professional villa manager, impressive food feels like home. Fantastic and we will come back again.
Lai L, China
,
02-Oct-2018
-
05-Oct-2018
Great food with lovely friends.
Chris T, Singapore
,
06-Sep-2018
-
09-Sep-2018
The villa is amazing. Thank you for all the help and great service. We had a blast and definitely looking forward to come back again next year.
Yujia F, China
,
20-Aug-2018
-
24-Aug-2018
Good service. We stay here very happy. Katy works very nice.
Cho Yee Bonnie W, Hong Kong
,
27-Apr-2018
-
30-Apr-2018
This is the best villa in Phuket. The villa is sttuning. The service team members are helpful. It's the best choice for family, friend gathering place. The chef is very accommodating and food quality is good. The home is kept so tidy and clean. Good attitude of service is highly appreciated. I recommend this villa with no hesitation only the location is a bit out from the Phuket Town so if you are looking for shopping you may need to spend 30-45 mins to get there for shops. Otherwise it's one of the best choices to stay in Phuket.