Reviews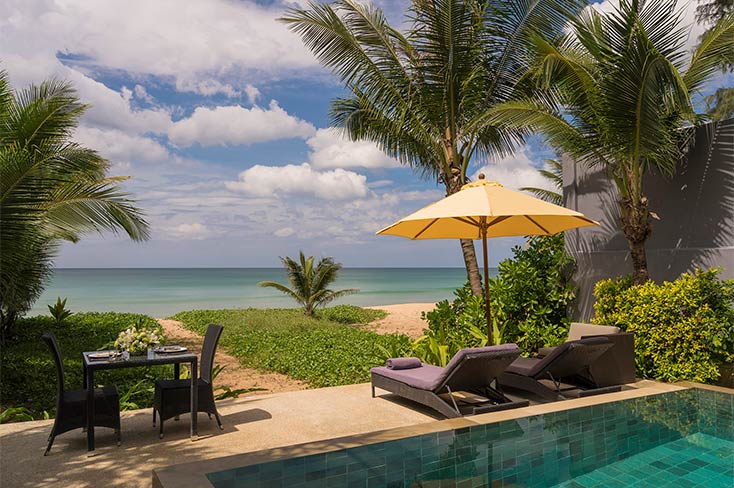 Priyanka S, Singapore
checked out on
11-Feb-2019
One of the best experiences. Great property location and outstanding staff. Didn't leave the Villa except for the beach. It was a dream vacation. We will definitely return with the rest of our family.
Vadym T, Russia
checked out on
30-Jan-2019
We spent 10 days in the villa. We want to express gratitude to all the serving staff. Chef is amazing - everyday he cooked us very tasty meals. Everything was kept clean. Very welcoming atmosphere was kept all the time. We would like to send our thanks to all who kept the pool and the garden clean. Just unforgettable days in a wonderful place, surrounded by smiling staff, thank you.
Yuehfen L, Hong Kong
checked out on
06-Feb-2019
Beautiful villa with fantastic views topped with excellent food and service from Jitty, Sau and Wow, a big thank you. Tasted some of the best Thai food here - loved the curry, BBQ seafood, salads and heavenly desserts.
Jason F, Thailand
checked out on
07-Jan-2019
Simply wonderful villa and caring staff. Everything was perfect
Daniel H, United Kingdom
checked out on
29-Dec-2018
We had a wonderful stay - the team were so accommodating and made everything work perfectly. We are sorry to leave.
Inna R, United States
checked out on
27-Nov-2018
We really enjoyed our stay. The staff were very nice and helpful. Over all very comfortable and pleasant. Thank you very much for our amazing stay.