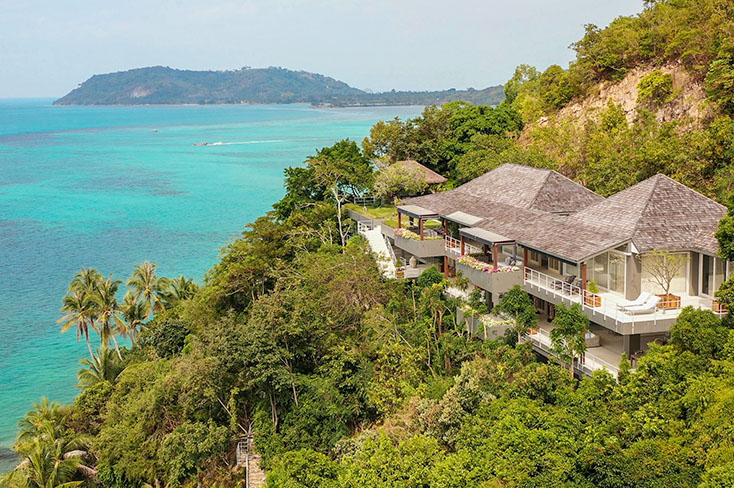 Khun Neng N, Thailand
,
05-Dec-2020
-
07-Dec-2020
Chart, Chef Sai, Mom and team, we would like to thank you for your great hospitality! Your support, kindness and service had made our family's holiday very perfect.
Mai Y, United States
,
02-Dec-2020
-
05-Dec-2020
Chart, Kung, Mon, Ning,Sine (the chef), thank you for taking the best care. We all had the best family time. We will be coming back for sure.
Nantachatr Y, Thailand
,
16-Oct-2020
-
18-Oct-2020
The place is beautiful, amazing view ever. We have wonderful time and the service is great. Every meal was made perfectly with great taste and fresh ingredients. The venue is very clean and caters to all our needs with a positive attitude. Would highly recommend this to others. Thanks for an amazing holiday.
Oran O, Thailand
,
10-Sep-2020
-
12-Sep-2020
Fantastic place with fantastic service. Beautiful view. The villa has all facilities. We love to come back again.
Khun V, Thailand
,
04-Sep-2020
-
07-Sep-2020
Our family had a wonderful time here with excellent view and very good serving with good food. Certainly will come hear again. Thanks
Chanyarat S, Thailand
,
02-Jul-2020
-
06-Jul-2020
It is our first time here, and it is impressive! Service is very satisfactory in all aspects. The place is tastefully done - interior design, landscape, even lighting. Each item is well chosen. Staff is very attentive, friendly and hospitable. Dining here is perfect. Not only the panoramic view of the sea but also the dishes by the chef here are superb. We can see the ocean from very bedroom. What a clever architect! The villa is spacious with attention to every detail and sweeping view of the sea. Magnificent! To me, it is the best villa by the sea (overlooking the sea). We definitely will come back again!