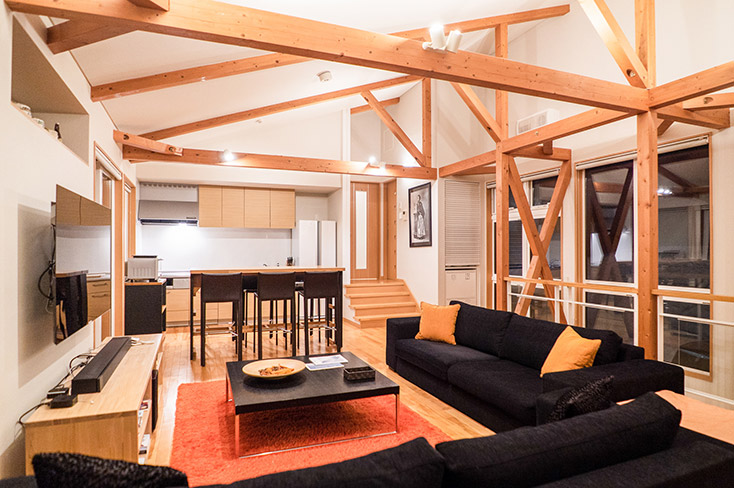 Taku O, Japan
,
21-May-2020
-
22-May-2020
Very nice and lovely house. We loved the hot tub. Thank you for your welcoming service.
Akira Y, Japan
,
02-May-2020
-
03-May-2020
Thank you Miyo san and Andrew. House was lovely and we enjoyed the jacuzzi. The BBQ you arranged was very much appreciated.
Seth H, United States
,
25-Feb-2020
-
29-Feb-2020
A really great stay.
Imi M, Australia
,
09-Feb-2020
-
15-Feb-2020
There is honestly nothing more we could have wanted or needed out of our accommodation while in Hirafu. The Elite Havens team was highly responsive, understanding, polite & efficient. The shuttle service made traveling around the village a breeze and the beautiful chalet was perfectly clean everyday thanks to housekeeping. I think we might have had the best place in the whole village, it surpassed our expectations of where we would stay while skiing by a mile. Huge thank you to Andrew, Rochil & the Elite Havens team. We cant wait to come back!
Amelia K, Singapore
,
02-Feb-2020
-
08-Feb-2020
Dear Andrew, Theresa and Team - Thank you for the hospitality the past week and making our trip to Niseko such a seamless and unforgettable one. The team was super on the ball and well-organised (coming from a festival manager myself). We absolutely adored the chalet. The beds and comforters were extremely soft and snuggly and the biscuits on the first day were the bomb! Thank you for that. We didn't manage to use the jacuzzi this time around but will definitely do so on our next trip here. We wish you good health, stay warm and all the best. PS The snowman's name is Patty.
Scott M, Australia
,
08-Jan-2020
-
14-Jan-2020
Thank you to the team for assisting us throughout our stay at Casi 67 East. We have loved the accommodation and magical location. The little extras like the pick ups and the starter food supplies on arrival were very much appreciated. We hope to be back in the future and would very happily stay at Casi again and would certainly recommend to others.
Jaime C, Singapore
,
17-Dec-2019
-
21-Dec-2019
Thanks to Andrew and his team - we had a great time at Casi 67. This place is more than a rented home - it's more like a service apartment. They provide free shuttle service, daily basic housekeeping (clearing garbage, change towels, make beds etc). There was an Apple TV with Netflix on 3 TVs, so everyone was happy. We were impressed and we will be back.
Wendeline G, Singapore
,
11-Dec-2019
-
14-Dec-2019
Thank you so much to Andrew, Tom, Alice and the rest of the team in EH. We had a wonderful stay and thank you for the great hospitality you have given us. This is our 2nd time staying here and will definitely come back again. Till then, see you all soon in the near future.