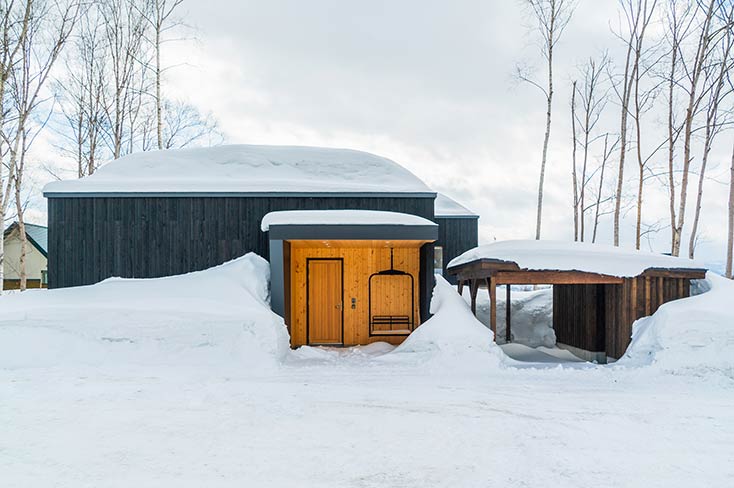 Joao P, Portugal
,
23-Jan-2023
-
30-Jan-2023
We had an awesome time here. Love the Birchwood!
Ben G, United States
,
16-Jan-2023
-
23-Jan-2023
Undoubtedly the best trip of our lives. Our group of 6 couldn't have enjoyed Hokkaido, it's natural beauty and your hospitality more. Thanks to Yuuka!
Maneerat K, Thailand
,
04-Jan-2023
-
14-Jan-2023
Hi, we spent a great time here. Thank you! See you again.
Diana & Tom, United States
,
21-Jan-2020
-
31-Jan-2020
One of the best Airbnbs we have stayed at. The house is beautiful, spacious, clean and modern. Easy checkin/entry, the house was professionally cleaned every other day, the kitchen was stocked with almost everything you needed and the Elite Havens management team was super responsive, plus we loved that they provided a complimentary shuttle to and from town. The house was perfectly located for us as we snowboarded/skied at Niseko and Rusutsu. It's also just a 5 minute drive to the center of Hirafu, so extremely convenient and great if you do want to stay in a more peaceful environment, yet close to the center. This place was perfect.
Jo F, Hong Kong
,
12-Jan-2020
-
18-Jan-2020
Thank you so much for sending us here as well as arranging the logistics Rochil. Very helpful!! @Elite Havens Niseko @Rochi! We had an amazing stay at Andrew's house. Much better than we expected in the following aspects: 1. Elite Haven's Rochil helped us with pre-arrival logistics and helped us book all tickets, rentals as well as commute tickets. Super responsive 2. Shuttle between Birchwood and resorts - this is so much more convenient than renting your own car and driving yourself for a 6-person group. They always arrive on time and pick us up at most of the spots between 8am-6pm. They even had exceptions for us post 6pm when we had trouble booking taxis. Very sweet and friendly ground team. 3. The house is super NEW with good quality facilities. It was really stylish as well as AMAZING view!!! They have almost everything from dish washer, coffee machine, laundry etc 4. House keeping everyday - this is the first airbnb place I have ever stayed that offers house keeping everyday which makes the place clean and tidy. In all, we had a good stay and will definitely recommend others to stay here. It made my first Niseko trip wonderful.
Carrie Z, China
,
14-Dec-2019
-
17-Dec-2019
Great house with Amazing french windows in the living room and the dining room - facing the outside view. It also has the coziest kitchen. It's surrounded by wood and snow - which contribute to a beautiful snowy landscape. The most important thing is everyone in Elite Havens is quite cheerful and charming. We had a memorable time in Birchwood.
Joy Y, Taiwan
,
02-Nov-2019
-
03-Nov-2019
It is our greatest pleasure to be the first guest. The house is so lovely with a great view - both mountains and forest view (though no leaves). We spent great nights in living room - the floor is warm and Apple TV brought us fun and enjoyment. All the facilities are new and high quality. Enjoyed everything in the house - Andrew's welcome also appreciated. Shall visit again.