Reviews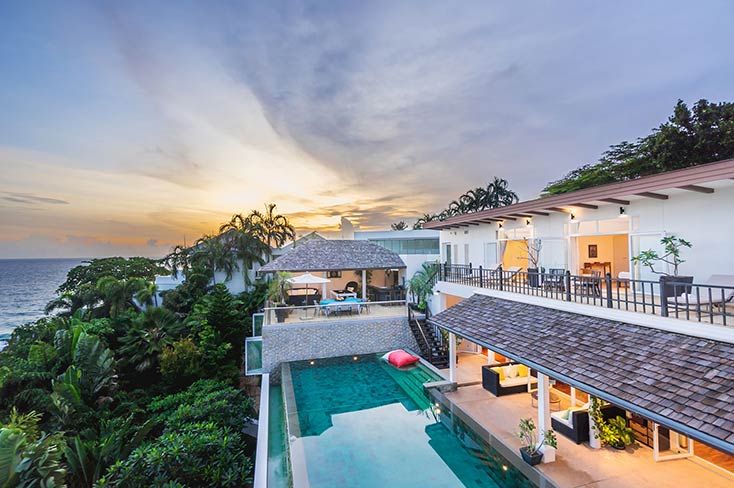 Peng M, China
checked out on
01-Feb-2019
House is beautiful. Service is good, thank you.
James M, Australia
checked out on
23-Jan-2019
We had a lovely time at Villa Amanzi. The staff keep the villa perfect and the chef's cooking is great. We loved the Pa-Nang curry, we had it 3 times. Everything was well organized.
Serhii Y, Ukraine
checked out on
03-Jan-2019
Thank you so much! Amanzi Villa is amazing, perfect location, design and staff. Here is our first time in Thailand and we really enjoy it.
Winston and Tonja, United Kingdom
checked out on
08-Dec-2018
This truly amazing place 10 stars - well done Sasha a staff. You took care of us very well. The painting/art work on the wall next to the steamer is an amazing feature, very Special. Everything has been thought out beautifully. We will definitely come back 100%.
Mark A, Australia
checked out on
12-Dec-2018
The house exceed of expectation. Great service and great food. We felt like royalty with the amazing Thai service. Would recommend to anyone looking for a holiday in Phuket. Our family had a great time and look forward to coming back.
Cindy C, Singapore
checked out on
06-Nov-2018
Fabulous home. We enjoyed our stayed thoroughly, staff were amazing and took care of all our endless needs and we will be back.
Dean M, Australia
checked out on
30-Oct-2018
Great Stay at Villa Amanzi. Gai is an amazing chef, pool, staff and villa was outstanding. We will be back.
Jamie R, United States
checked out on
25-Oct-2018
My wife and I had a wonderful time at Villa Amanzi Kata for her 40th Birthday. Excellent service from Sasha and her staff. The villa was beautiful and well cleaned. Excellent rooms and swimming pool. Our first time in Thailand but we will return and bring friends.
Thomas W, Hong Kong
checked out on
01-Oct-2018
A fantastic trip for me and all friends. Outstanding for all services, perfect and peaceful villa. All special for a great time. Many thanks to the team for the perfect holiday.
Fan L, China
checked out on
26-Sep-2018
Service is very good. I hope to come here again. Thank you for your professional service. Thanks to all the staff of the villa.
Emily, United States
checked out on
09-Mar-2018
Our stay at Amanzi was wonderful and a highlight in our tour of Thailand. The villa is gorgeous with amazing ambiance as well as having warm and accommodating staff. We had our meals prepared and our meals were delicious. We couldn't have picked a better place to stay in Phuket. Many thanks to the staff and property manager whom made the stay as relaxing and peaceful as possible.