Bali is not just another island destination, it is special and unique. Gorgeous beaches and world-class accommodation rub shoulders with century-old traditions and a world full of symbolism. One visit to Bali is not enough, it merely scratches the surface. But no matter how many times you visit, there are some pleasures of Bali that you must tick off your list to say that you have truly experienced the island.
Here's our list of Top 5 Must-Dos in Bali:
1. Visit a black sand beach
Beaches are aplenty in Southeast Asia but a volcanic black sand beach – now those are few and far in between. Bali has some of the most mesmerising black sand beaches and if you have never been to one, add it to your list. Dark and mystical, locals believe the black sand to possess healing powers. The sand is said to originate from the lava of Mount Agung, Bali's most famous volcano. The shimmer in the sand can be attributed to the presence of mica, causing it to sparkle when the sun rays hit. Black sand beaches in Bali stretch along the east coast, far from the sunset west coast where tourists often flock.
2. Sunset cocktails
What is a beach vacation without cocktails? Pair that with a breathtaking sunset and you've got yourself a winner. If you're staying at one of our villas on the west coast, you can enjoy this extravaganza from your uber-chic patio or swimming pool. If not, don't worry – there's a great selection of beach clubs, bars and restaurants right on the sand that allow you to witness nature's daily miracle, refreshing cocktail in hand.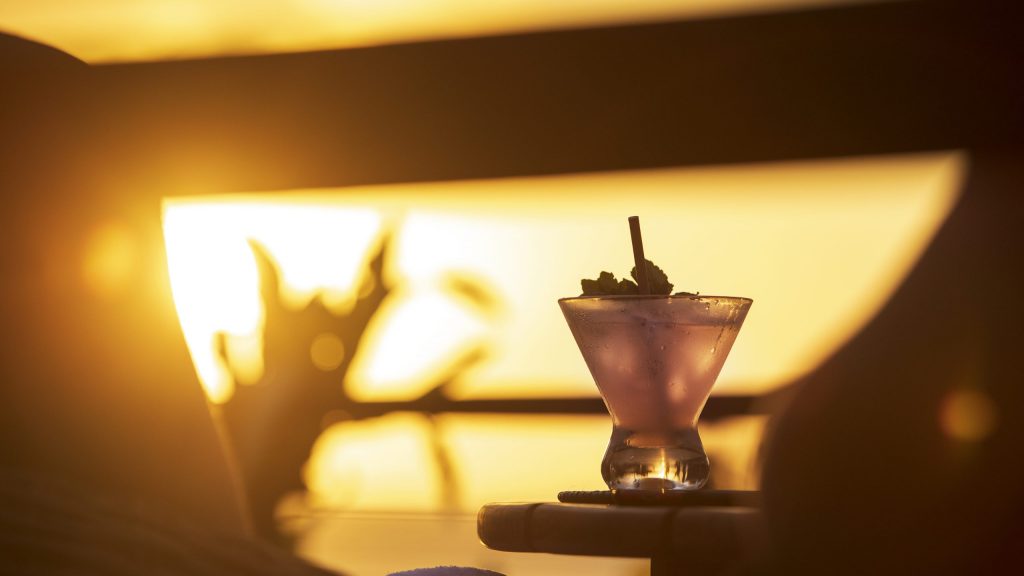 3. Witness a temple ceremony
One of the few surviving Hindu regions in Indonesia, Bali clings to its cultural roots with a fervour. The temples are intricate and architectural delights in themselves, but they are best experienced when a visit is timed with a ceremony. Everything entails a ceremony in Bali. Temples, priests, chants, offerings, festivals – these are all part of the daily life of a local. If you wish to see the real Bali, ask the Elite Concierge to plan a trip to a temple near your villa to coincide with a ceremony or a celebration. Go with an open mind and soak it all up.
4. Feel the magic of Ubud
Talking of soaking it up, nothing defines Bali more than the rice fields. The terraced hills are a visual pleasure best enjoyed by spending time in Ubud. But Ubud is more than its surrounding hilly terrain. The cultural capital of the island, this is also the heart of Bali's art scene and a great place to shop for art. From galleries to local stalls where the artist is busy at work on his canvas – art is the best souvenir you could take back from your trip to Bali.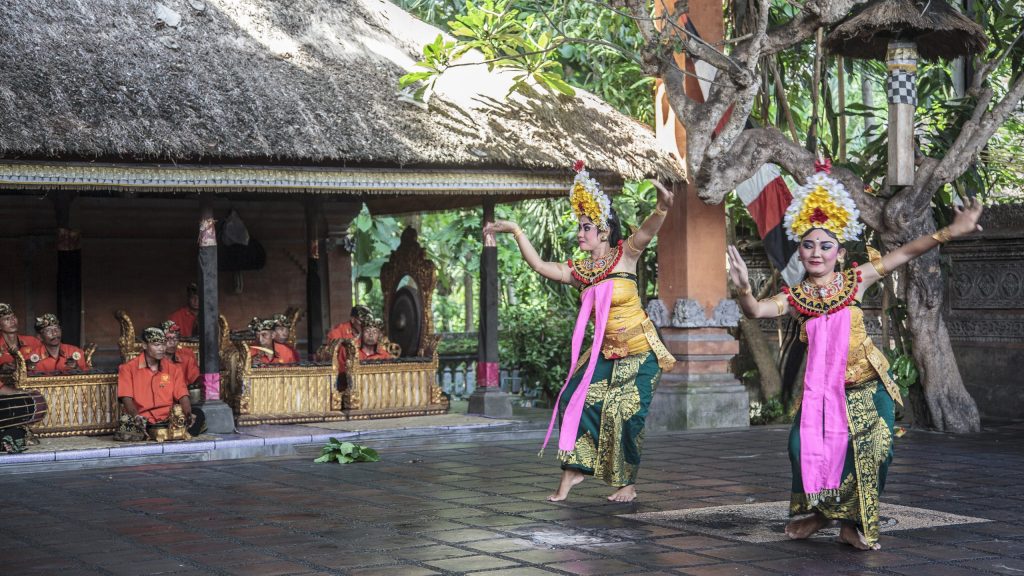 5. Try the local food
Indonesian food may not be everyone's cup of tea but Bali offers a temperate version of it, much to the delight of tourists. Local favourites such as satay please the most finicky of palates, and the health-conscious will love an elevated version of Nasi Campur served with red rice and ample vegetables. Babi Guling or suckling pig is a delicacy savoured at special occasions and a must-try on your visit here.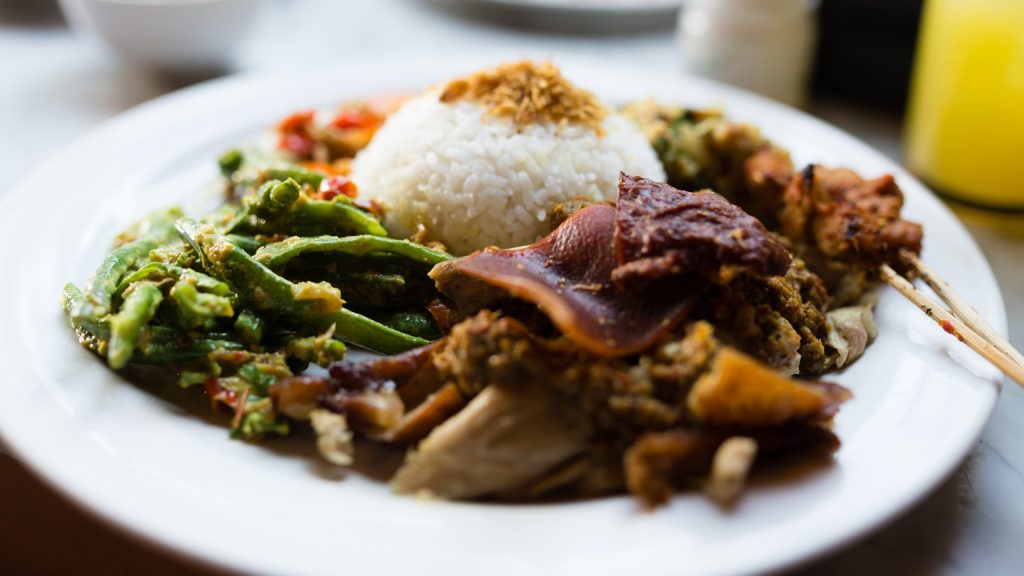 Stay at a beachfront villa right on the black sand, relish local food cooked by our skilled chefs or marvel at the beauty of Bali's temples on a tour organised by the Elite Concierge. When you stay at an elite haven, we bring the best of the island to your doorstep.