India is synonymous with a diversity of experiences — a sensory explosion of dazzling colours, ancient cultures, and unforgettable sights and sounds. Our India weather guide can help you go on safaris through dense rainforests teeming with wildlife, explore bustling cityscapes and unwind on luscious beaches. Rejuvenate with an Ayurvedic massage amidst the tranquil sounds of monsoons in Coonoor. Luxuriate in sparkling pools of summer villas in the tropical hills of Lonavala. Tuck into decadent Goan winter cakes baked by your very own private chef.
Experience the best of Indian travel with a stay in Elite Havens' sensational villas — nestled in some of the most magical regions of the country. Planning your first India trip? Here's the quintessential India weather guide on when to visit various parts of India.
Goa
Explore the stunning architecture of 17th-century cathedrals in Old Goa, stroll through the mysterious ruins of ancient Portuguese forts and be mesmerised by the lilting tunes of fado music.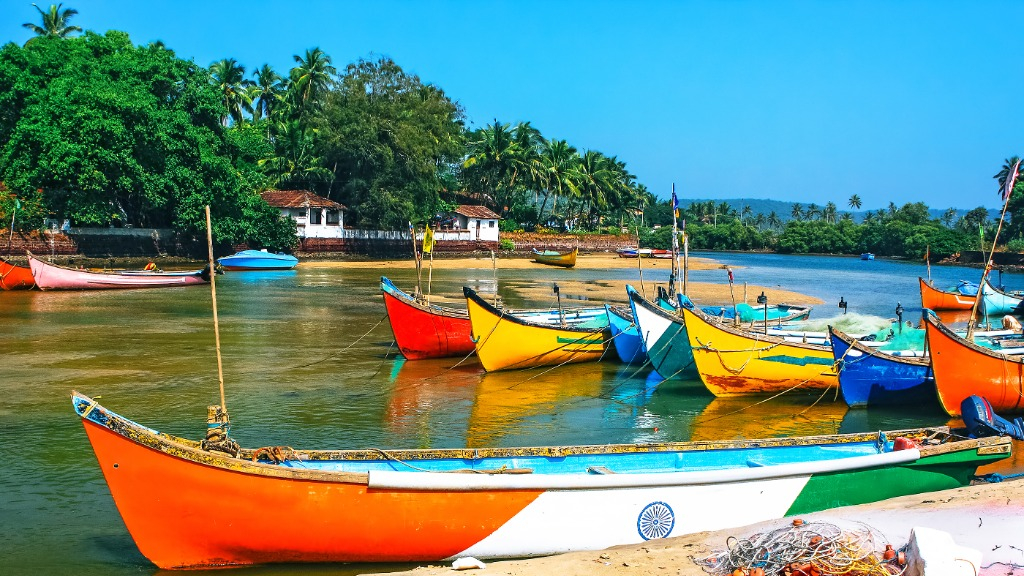 When to visit Goa
While it's a sought-after destination for tourists all year round, Goa really comes alive between the festive months of November and February. The balmy temperatures of 20-30 degrees Celsius are perfect for scintillating Christmas fireworks and feasts.
Christmas is a special time in Goa. The streets are adorned with glittering lights and nativity scenes, carol singers spread a feeling of joy and reverence, and Christmas markets draw people from far and wide.
The famous Goa carnival is another fabulous time to experience the colourful state. This extravagant three-day parade takes place in the month of February. A lively and rousing celebration, you're promised a gala time with music, drinks and dance. Though a typically Catholic festivity, the carnival has gotten mixed with Goan and Hindu culture over the years. Its colourful procession is led by the Carnival King Momo — a selected local who's made the king of the carnival and ushers a group of dancers and musicians.
Ask locals and they may tell you a secret – Goa shines its best in the Monsoon season. Monsoon in Goa spans between late May and September. Most shacks and water activities are unavailable during this time, which means Goa becomes quieter, less crowded and endlessly more beautiful. It is also at its greenest during monsoons. Rivers are full, as are lakes and ponds. Waterfalls look gorgeous and roar with life. Witness the magical Dudhsagar Falls — a famous landmark that's simply breathtaking during these months.
Festivals in Goa never end, even in monsoons. Many locals love to celebrate the arrival of the rain. Take for instance, the Sao Joao festival in June and the mud games of Chikal Kalo.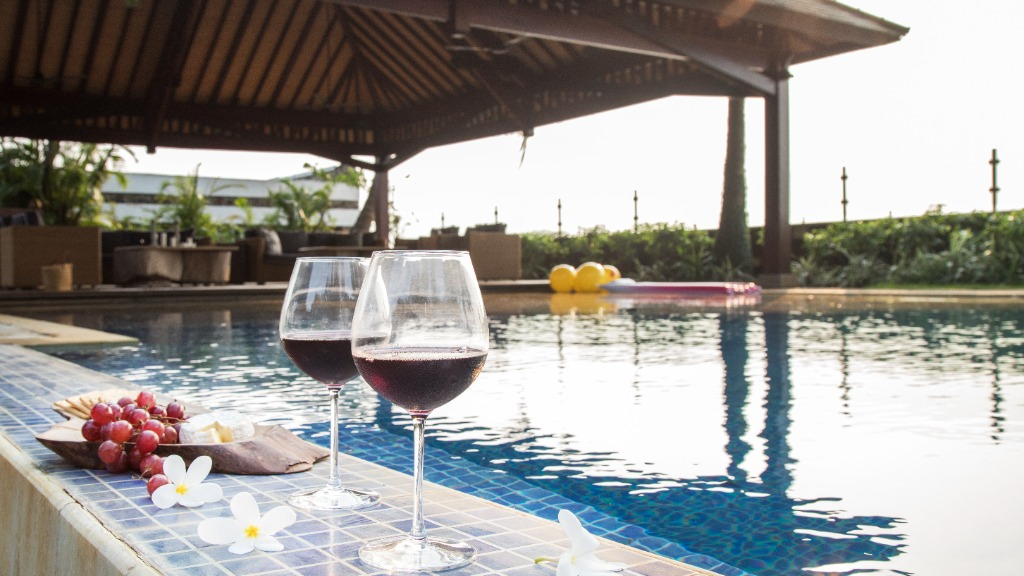 What to do in Goa
Visit the iconic Basilica of Bom Jesus in Old Goa and experience life-affirming choral services from 11pm in ornate Portuguese-era interiors. Catholics comprise almost one-third of the area's total population, dating back to the reign of the Portuguese Empire for more than four centuries.
If you're reeling from a stressful pre-holiday season, let our cheerful staff attend to your every need. If you wish to set up a Christmas party in the comfort of your own villa, the Elite Concierge will make it happen for you.
Request your private cook to whip up a traditional Goan Christmas cake, succulent roast turkey and sweet, Portuguese-inspired delicacies such as bebinca (a layer cake made out of eggs, flour, coconut milk and butter). Don't forget to try the quintessentially-Goan dodol (a festive toffee-like dessert).
Our local villa staff will be happy to brief you on kid-friendly celebrations and tourist hotspots.
Coonoor
Cradled by the Nilgiri hills, Coonoor is a peaceful town in southern India famous for its lush tea plantations, heritage sites and breathtaking mountain views.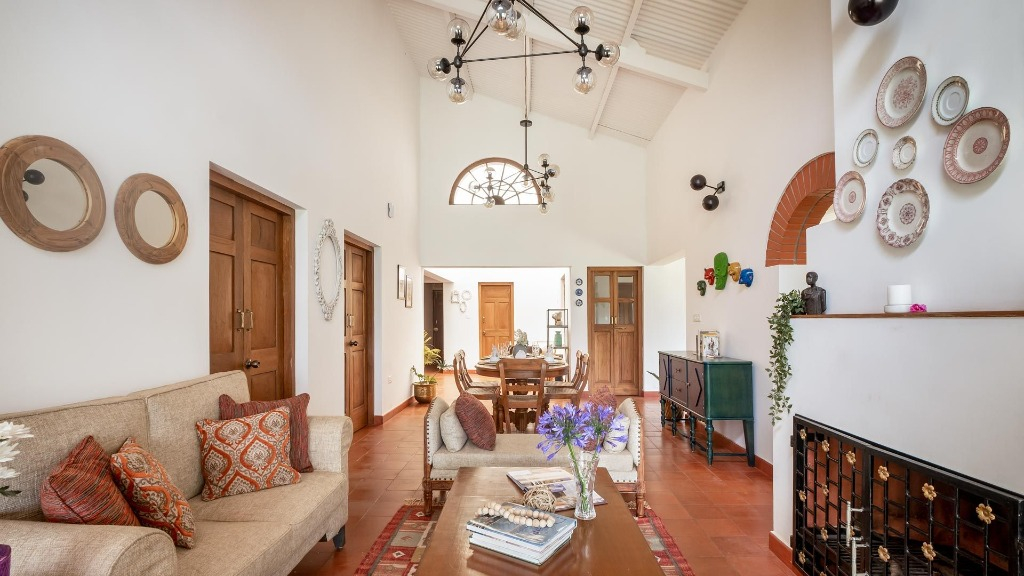 When to visit Coonoor
Summer begins from March and continues until May. It's best enjoyed with a picnic against a backdrop of cascading waterfalls at Laws Falls. Take a day trip to Ooty during this season and spend hours boating in Pykara Lake. Marvel at colonial-style architecture along the way. Buy authentic spices, organic natural soaps and handicrafts.
Our India weather guide suggests that while Coonoor remains an all-season favourite, it's at its most picturesque during the monsoon season (June to September). Fragrant hills and pillowy clouds make it a treat for sore eyes. Pamper yourself with exclusive spa treatments in the privacy of your villa. Ayurvedic massages are popular here and a great way to heal or simply rejuvenate. Settle into paradise with a cup of herbal tea in hand and soak in the luxuries of your elegant haven.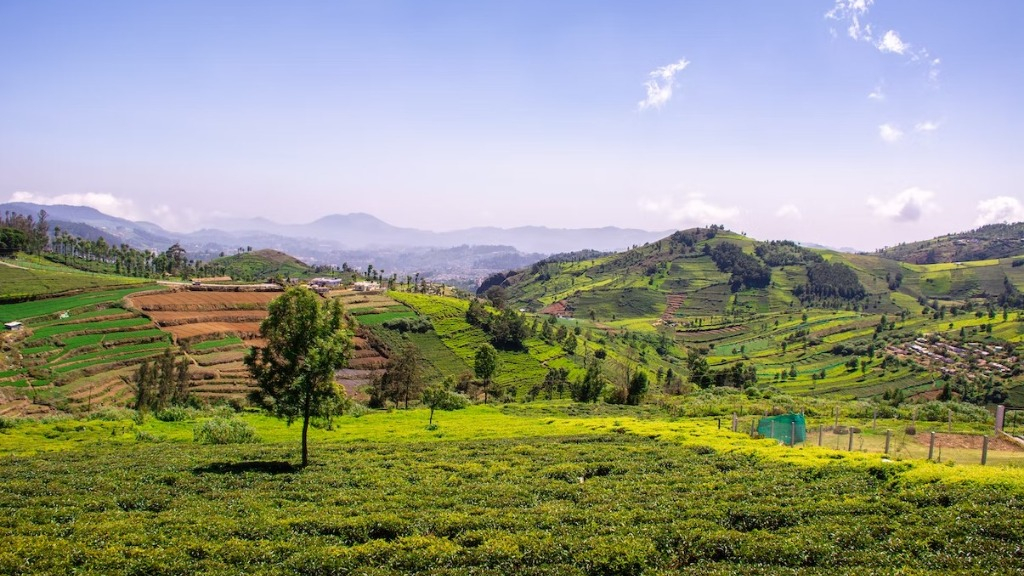 What to do in Coonoor
Observe the entire gamut of the tea-making process with a visit to the famous Highfield Tea Factory. Running for more than 50 years, you can end your tour by sampling some of their highest quality brews.
Marvel at the Gothic-Renaissance architecture of the Tiger Hill Cemetery — an almost mystical burial site of some of the most influential British colonialists and civil servants who shaped the history of the region.
Nature lovers should not miss a chance to watch the sun go down at Lamb's Rock, one of Coonoor's most extraordinary sightseeing spots.
Sim's Park is an ideal place to savour a host of nature activities — including leisurely strolls, nature photography, boating and sightseeing. The garden is divided into four parts: the Rose — Garden, a small lily pond, a flowering plants area and a boating area. Children will especially love taking boat rides on the lake, while adults can sit back and relax.
Alibaug
Touted as Mumbai's Hamptons, Alibaug is the quintessential celeb getaway for the high-fliers of the maximum city. Escape the tedium of Mumbai's city life and head directly to Alibaug. Stroll along sun-kissed beaches, forage through historic forts, go horseback riding and dig into authentic seafood.
When to visit Alibaug
The best season to visit Alibaug is between November and February. Many locals from Mumbai prefer to escape the over-the-top revelry of New Year's Eve in the metropolis for a more peaceful time with loved ones in Alibaug.
New Year celebrations in our Alibaug villas are magical. Our staff will help you arrange an exclusive New Year's soiree in the solitude of your own villa. Clink glasses and toast good times with your near and dear ones as you watch twinkling fireworks.
What to do in Alibaug
Traverse the striking Arabian Sea with a leisurely ferry ride in the company of majestic seagulls. Take a rickshaw to the hamlet of Chaul and discover the ruins of captivating, age-stained forts.
If you're travelling with kids, they'll love building sand castles, drinking fresh coconut water and learning about the rich heritage of Alibaug. Adrenaline junkies can savour a myriad of heart-pounding water activities like jet skiing, banana boat rides and sea kayaking.
December is also one of the major wedding seasons in India. Keep a special eye out for a traditional baraat with a groom on a white horse dressed in extravagant attire, a lively marching band and hordes of celebratory relatives.
Lonavala
A mere 80 km drive from the vibrant metropolis of Mumbai, Lonavala is a tranquil summer retreat in India's Western Ghats. It's a treasure trove of ancient temples, beguiling caves and stunning waterfalls.
When to visit Lonavala
Seeking a change from the suffocating heat of the plains? Our villas in Lonavala offer a breezy tropical escape. Cool down in your own private pool, lounge on sun beds and enjoy the comforts of your cosy, air-conditioned rooms.
Experience the joyous celebrations of Holi in March and Easter in April. The concierge team will help you put together a colourful Holi party or direct you to the best celebrations happening around.
March to May is also the season of the famous Alphonso mangoes in the region. Request your private chef to whip up desserts, juices and milkshakes that little ones will relish.
Visit Lonavala in the monsoon (June to September). You'll relish the stunning drive from Mumbai or Pune, passing numerous waterfalls along the way. Head to Tiger Point for panoramic clifftop views. Bhushi Dam looks heavenly during this season. Treat your eyes to its lush greenery and crystal-clear waters. Make sure to also try piping hot vada pavs and buttery bhuttas (corn on a cob).
What to do in Lonavala
Hike up to Tiger's Leap, a scenic sightseeing area, situated 650 metres above sea level. Visit Echo Point or marvel at awe-inspiring Buddhist excavations in the Bhaja Caves. Dating back to the 1st century and 2nd century BC, these caves offer an insight into the ancient history of India. History and adventure buffs will delight at Lohagad Fort, which is also known as the Iron Fort.
Whichever month you plan to travel in, India has something special to show you. Get in touch with our Reservations Specialist if you need help in deciding where to go for your first India trip. From arranging local rickshaws to providing handy insights and recommendations, the friendly concierge team is always delighted to help.
If you're travelling with kids, you can rest assured that our cosy villas are perfectly safe for them. Security guards provide round-the-clock security to keep you safe. These private havens are for your exclusive use. There's no better place to cocoon yourself than in one of our India villas. Travel in style when you travel with Elite Havens.