Thailand has reportedly done an exemplary job in managing coronavirus and months have gone by without local transmission. Although the country is having a firm hold over the situation, easing travel restrictions may not happen until the end of the year, according to the prediction of a deputy governor of the Tourism Authority of Thailand. But fret not, as the country is being extra cautious for the meantime, this just means better news for the future. We could just hope that The Land of Smiles is included in one of the countries that opens its borders soon in a post-COVID-19 world.
1. Testing guidelines
Thailand is planning to welcome up to 1,000 international arrivals each day, flying directly to the island from low-risk countries. Travellers will be given an option between a 14-day quarantine at a property on the island or to take a coronavirus test on arrival worth THB 4,000 (USD 128). Meanwhile, Phuket gets preparations underway to accommodate beach holiday tourists.
2. Uncrowded beaches
There is no dearth of blissfully secluded beaches in Thailand, so you can easily avoid the crowds. Our beachfront villas allow you a barefoot tropical experience with safety and social distancing in mind.
3. Family fun
There's plenty to do for the entire family in Phuket and Koh Samui. Tag the kids along as absolute fun is guaranteed in Blue Tree Phuket, while the marine world beckons you to try scuba diving or snorkelling in Samui and Phuket. Surfing is also a popular and exciting activity, so don't miss out and try your hand at it when given the chance. Plenty of jungle trails allow you to explore the islands' hinterland and our villas come stocked with entertainment facilities aplenty.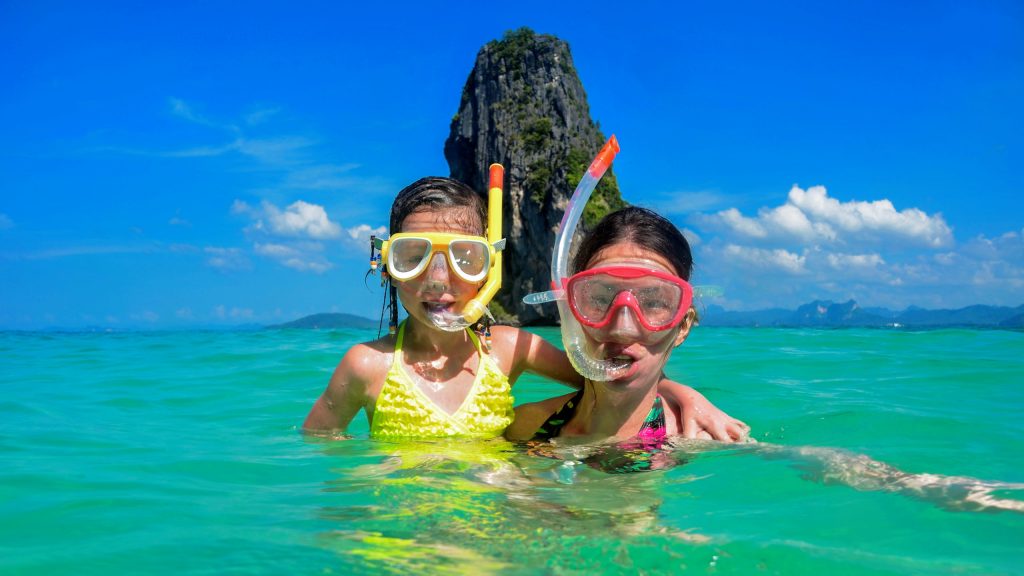 4. Mouth-watering food
Thai is one of the most beloved and complex cuisines in the world. Emphasising on aromatics and herbs, it pairs curries with light preparations such as salads and sticky rice. Each region has its own speciality and distinct style, and our skilled in-villa chefs ensure that each meal is a marvelous celebration of flavours and techniques.
5. Exclusivity guaranteed at our luxurious villas
From absolute beachfront to tropical hillsides, our luxury villas in Phuket and Koh Samui boast breathtaking locations and set the tone for an ultimate island vacation. The facilities are for your exclusive use and our professional staff has been trained to ensure elevated hygiene standards and take all necessary precautions so you can enjoy a blissful holiday.
After being stuck inside the four walls of your home, it's time to come back to sun, sand and exciting outdoor activities. Holiday safely in our luxurious Koh Samui and Phuket villas.