How Bali unexpectedly became a very special place for the former Home and Away heartthrob

Growing up on Australia's Gold Coast with a love of surfing, it would have been natural for Tai Hara to join the schools of Aussies who habitually take breaks on Bali's shores, but he had no strong ties to Indonesia (his heritage is Australian-Japanese) and he didn't want to follow the trend of his fellow surfers.
It wasn't until 2015, when a friend's 30th birthday party lured the actor to Bali, that he finally got hooked. It turned out the island was more exotic, welcoming and multi-faceted than he'd ever imagined. One look at his Instagram account and you'll see the self-proclaimed "frangipani fella" posting plenty of pictures to suggest that he pops over to Bali at the drop of a hat.
'We're fortunate it's so close to home.' He likens the convenience and respite of short breaks in Bali to his experience whilst filming for Home and Away in Palm Beach, New South Wales, of which he said, 'It's so magic. It feels like you're far away. It's quite wild to be only an hour away [from Sydney].'
Most days, after acting for the TV series, he would stay at Palm Beach to surf and swim, taking full advantage of the opportunity to escape from ordinary city living. The character of the real Palm Beach is nothing like its depiction as Summer Bay on Home and Away – 'a lot of drama and action and crime and death. The opposite of what you want at the beach.'
But his most loved beaches are those in Northern New South Wales. 'Byron Bay, Lennox Head… That whole pocket is home to me. There's a beautiful lighthouse and a whale migration. It's where the bush meets the coast in Australia.'
The soft spot he feels for home is irreplaceable, but the avid surfer also seems to enjoy plenty of other beaches all over the world. He and his wife visited their first Atlantic beach in Delaware, USA, by taking romantic walks on the beach, wearing stars and stripes and waving sparklers on 4th of July, and eating beach fries on the boardwalk – an all-American holiday.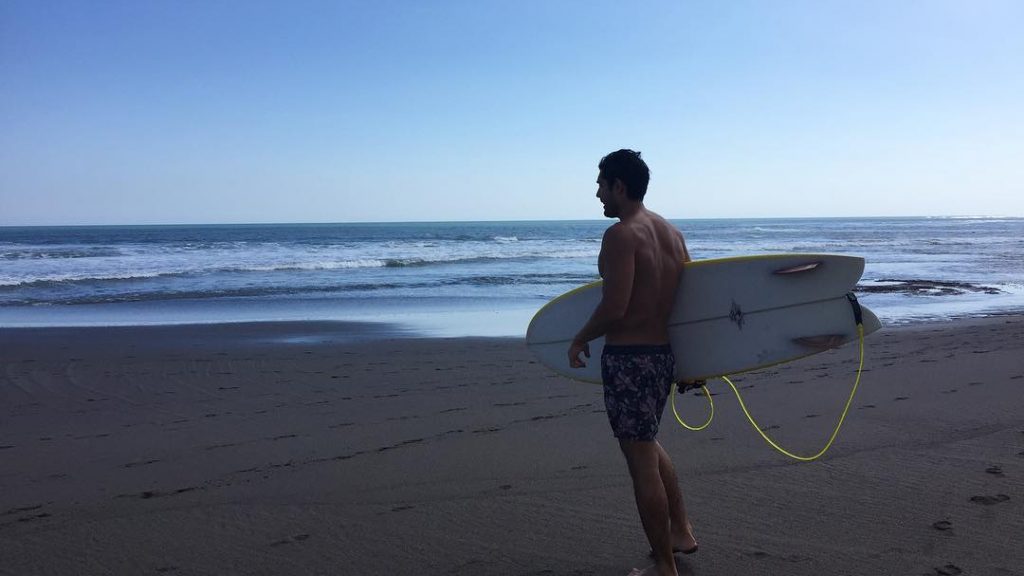 Evidently what Tai Hara loves most about Bali are its beaches. His recent boys' trip with old mates Daniel and Beau started with a few days of surfing off Bali's southern Bukit peninsula. Tai loves Belangan Beach since it was the first spot he surfed in Bali, as well as Bingin, where he first tried reef surfing.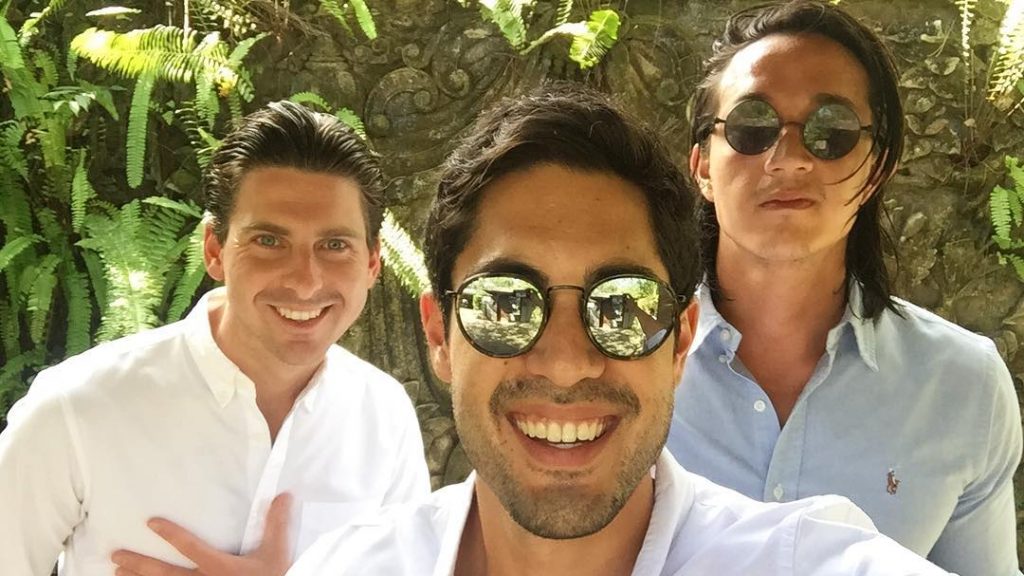 Then they spent the weekend at one of our coastal Canggu luxury villas – Villa Sarasvati, and attended a friend's wedding party nearby. Sarasvati is part of the sprawling tropical Dea Villas estate in Berawa, just minutes from the beach. By day Tai ate platefuls of nasi goreng (fried rice) at the villa and went surfing, and by night Beau lead the way through the ricefields and Canggu's young and wild nightlife scene.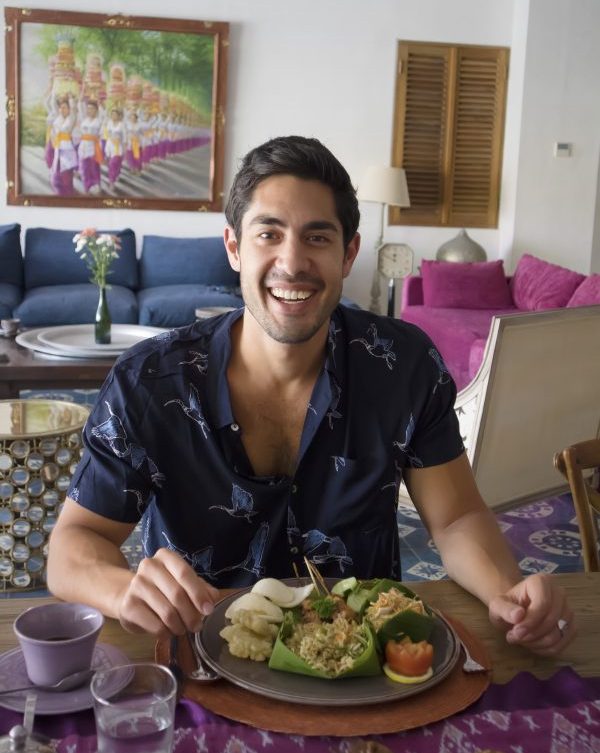 The trio rounded off their holiday at the luxurious Sayang d'Amour, from our portfolio of the best villas in Seminyak with quality time together, reminiscing about their school days together 10 years ago. The family-friendly villa accommodates 12 guests and you don't need to be a celebrity to have a holiday there. Every guest enjoys personal service from villa staff and in-villa meals prepared by a skilled chef.
In quick succession since that first trip to Bali took place in 2015, Tai has clocked so many special occasions here, the most significant being his own destination wedding in Uluwatu where he married singer Fely Irvine at the beginning of the year.
The most extraordinary thing about Tai Hara's visits to Bali is that they are not lavish celebrity vacations. They are fab and fun, but they are also ordinary. Going surfing, dining out, hiring a car and driver, and relaxing at private pool villas is exactly what most tourists in Bali come to do.
All Elite Havens luxury villas in Canggu, Seminyak, and other preferred island haunts across Southeast Asia, are ideal for families and groups of friends to enjoy laid back luxury, warm hospitality and exceptional service.