Looking for a holiday destination full of unique traditions? Then Christmas and New Year's in Bali is a must-visit spot for you. Not only do you get a break from the usual winter setting and bask in the sun, but you also get to experience unique and colourful customs.
The Yuletide season in this destination is celebrated differently from the West, as you might expect. Even so, there are customs with deep roots in its history, as well as grand parties in beach clubs to welcome the new year. Here are some of the ways the Balinese celebrate the holidays.
Ngejot
The Balinese believe Christmas is a time to share and give a warm welcome to everyone, and the best way to show this is by cooking their favourite dishes and offering them to their neighbours. This tradition is known as Ngejot, where the locals carry sumptuous dishes and other delicacies in baskets on their heads for others to enjoy.
While originally celebrated by the Hindus during Galungan, Muslims have also adopted this tradition during Eid al-Fitr and Christians have done the same during Christmas. After all, the holidays are never complete without great food.
Penjor Bamboo Poles
Bali has a unique take on the Christmas tree. Their version is known as 'Penjor', which are curved bamboo poles decorated with coconut leaves and rice plant branches. Travellers can see these ten-metre-high poles often lining the streets during religious holidays.
They are said to symbolize many things, among them is Gunung Agung, a mountain in eastern Bali which serves as home to their gods and ancestors. While Penjor are normally used in celebration of Galungan, some places also have them up during Christmas.
Gebogan
Adapted from the Balinese Hindus, Gebogan is a tradition of offering various fruits in temples. These offerings are arranged in platters supported by a bamboo pole and skewers, which are then carried by women on their heads. Christians have been known to bring their own Gebogan to churches during Christmas as well.
Now, if you're up for a lively night to cap off the year, the island has just the thing: beach parties all night long.
New Year's Eve Parties
If lively parties by the beach are what you're looking for, Bali won't disappoint. Beachfront and ocean-front clubs like Ku De Ta, Finns Beach Club and Café Del Mar Bali offer some of the best places to party until the New Year starts. They also make for colourful spots to view the last sunset of the year before the fireworks start. The drinks, lively music and DJs at these clubs make for a memorable night to end the year on a high note.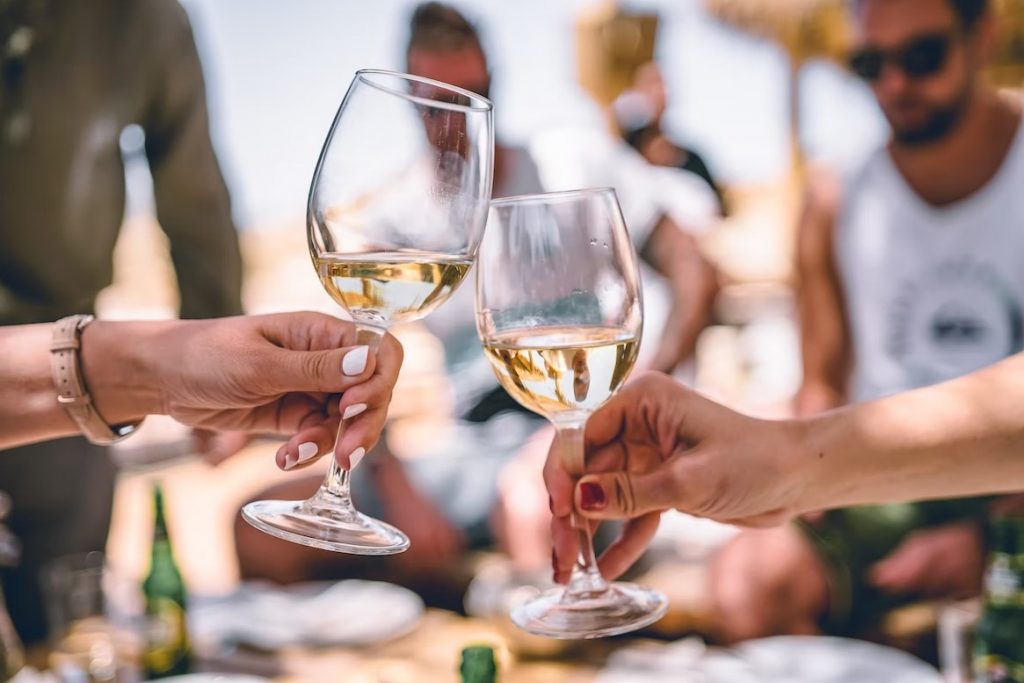 The Balinese offer a mix of tradition and lively parties for visitors looking to celebrate the holidays. If you're ready to take off to spend Christmas and New Year's in Bali, take a quick look at Elite Havens' luxury villas to put you closer to these amazing places.