Koh Samui was recently named as one of the best islands to retire by International Living magazine. The well-known magazine ranked Koh Samui as 10th out of 15 hand-picked islands, based on criteria such as affordability, healthcare, etc.
Koh Samui is one of Thailand's most popular destinations. While the tropical island is famed for its white beaches, it also offers a simpler way of life, a strong sense of community, a tranquil place to find peace, and the chance to integrate into a unique, relaxed and cosmopolitan melting pot.
The island maintains a broad appeal for everyone, and for those looking to retire, it truly is an idyllic choice. Koh Samui offers a luxurious lifestyle on an affordable budget, giving retirees the opportunity to soak up the sun on world-class beaches, and enjoy water sports such as sailing, kayaking, and boating. The island is also becoming a golfer's paradise and offers a choice of driving ranges in addition to well-maintained golf courses.
Due to all these reasons, there is a fast-growing expat community of retirees living in Koh Samui. Thus, should you decide to take the plunge, you will have ample company and like-minded people to socialise with. We look at the top 5 reasons other than affordability that go towards making Samui a retiree's haven.
1. Accessibility
Koh Samui Airport is owned and operated by Bangkok Airways with frequent Thai Airways flights from Bangkok and SilkAir flights from Singapore. Domestic flights tend to be facilitated by Bangkok Airways, but Suvarnabhumi Airport in Bangkok is a short 1.5-hour flight away. Suvarnabhumi Airport is the gateway to international flights further afield. It can also be reached by several ferries and catamarans from the mainland. This makes Koh Samui easily accessible and well connected to all corners of the world.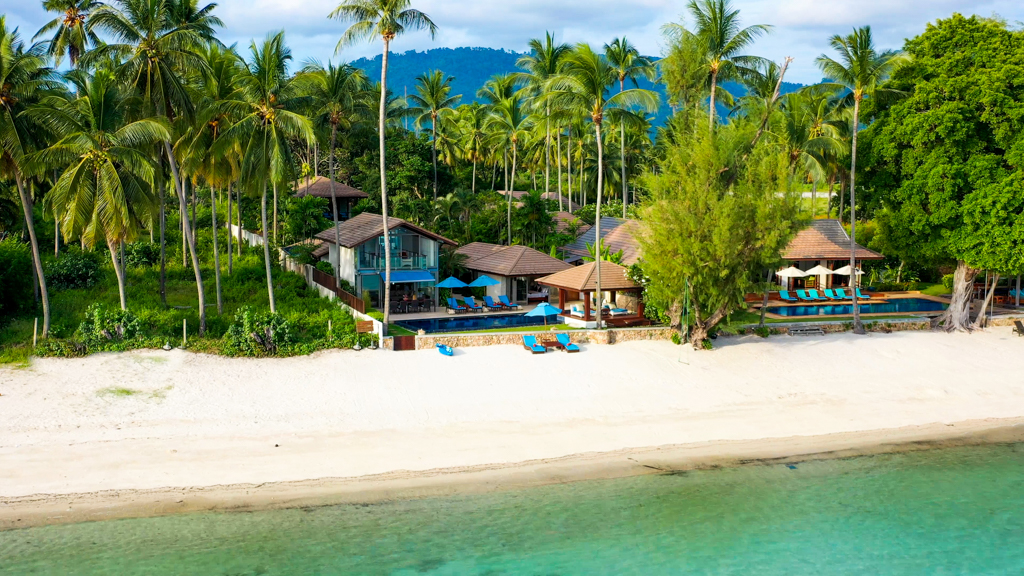 2. Healthcare
Koh Samui is home to four private hospitals – Samui International Hospital, Thai International, Bandon Hospital and Bangkok Hospital Samui. The western-style facilities are good and most of the hospital staff can communicate in English. There are also several clinics on the island as well as a large number of pharmacies. Prescription medicine is easy to purchase, and overall healthcare on the island is extremely affordable and of a high standard.
3. Dining
Retirees will delight in the choice of dining venues in Koh Samui. Everything is on offer, from cheap street food to fine dining restaurants, and the freshest seafood is always readily available. In addition to authentic Thai options, the island features a range of western and International restaurants with French, Italian, and Japanese among other cuisines.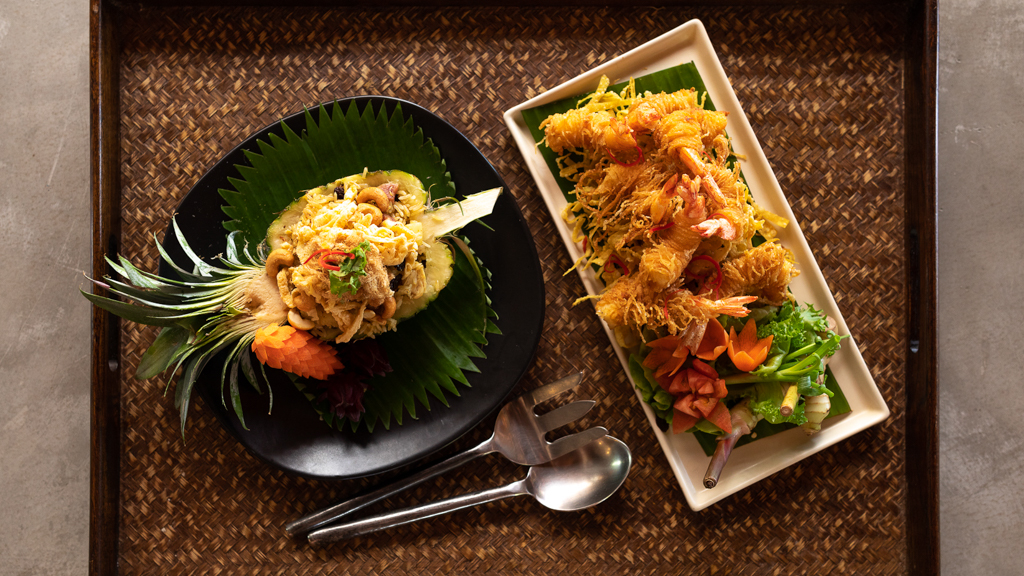 4. Things to Do
You will never be bored here. The beaches are world-class and there is a large variety of water sports to partake in. In addition to golf, other fun retirement activities include Thai cooking classes, art classes, yoga/meditation retreats, and of course, outstanding nightlife at Chaweng Beach.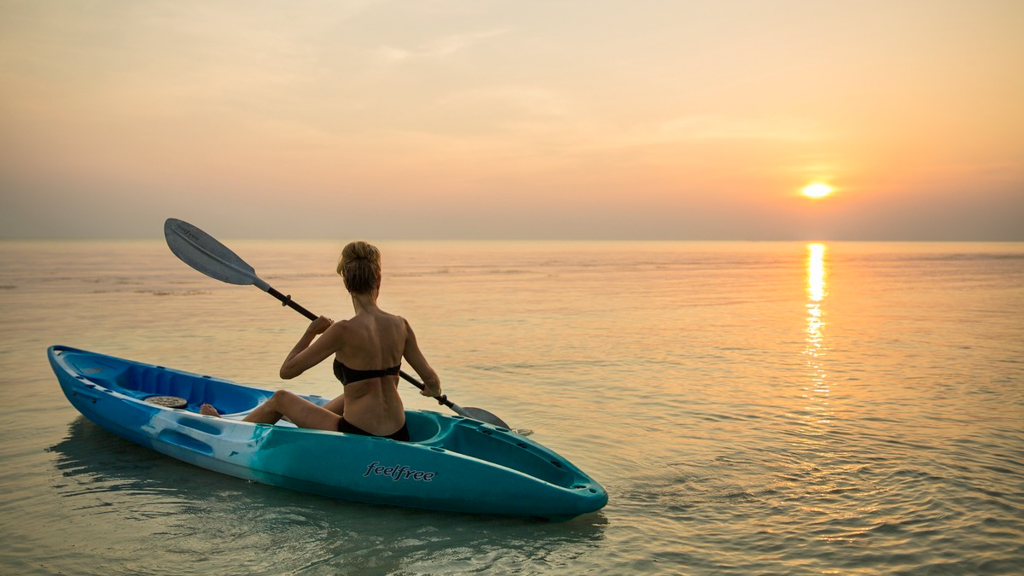 5. Accommodation in Koh Samui
Koh Samui features a wide range of accommodation, but for retirees who are seeking the good life, we highly recommend our Koh Samui luxury villas. Celebrate your retirement in style and luxuriate in a private villa featuring all the facilities you can dream of. Whether you choose an absolute beachfront accommodation that is fully staffed with a private chef, or a clifftop villa with endless views of the island, our villas are excellent for long stays. Spacious enough for you and your family to spread out, private to a fault, fully staffed, and offering enough bedrooms and living areas to host visiting family and friends – an elite haven is the best place for you to retire, or spend a few months in each year.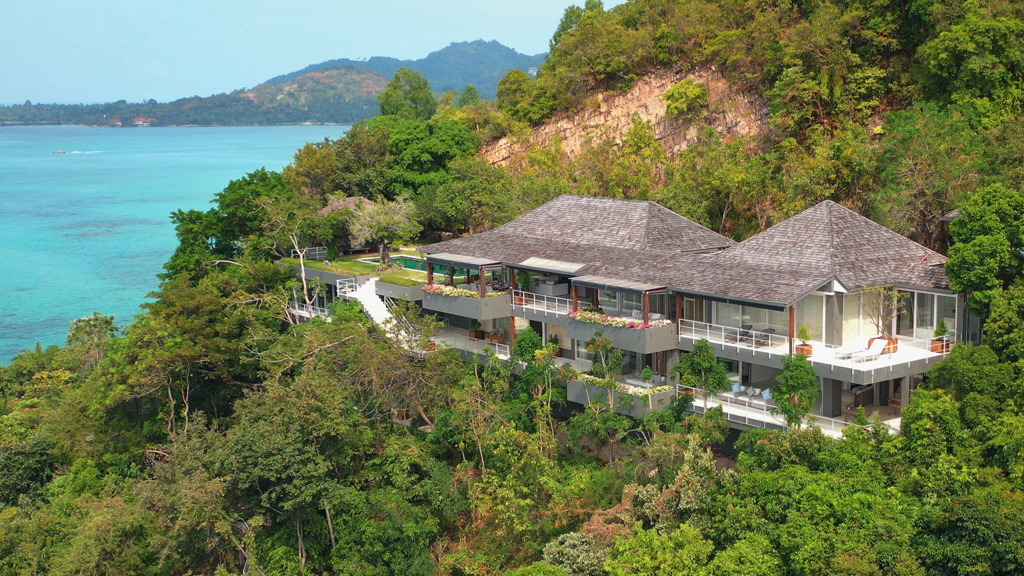 If you're looking for an inspiration, here's Villa Solana, the epitome of retirement bliss, a jewel among our Koh Samui's luxury villas. Elevate your retirement experience in this serene seven-bedroom residence, offering panoramic views of Samui's north-east coast. Thoughtfully designed for comfort and relaxation, this haven seamlessly integrates indoor and outdoor living. Enjoy the soothing ambiance of the infinity pool, unwind in the clifftop circular sala, and retire to elegantly appointed bedrooms featuring luxurious bathrooms.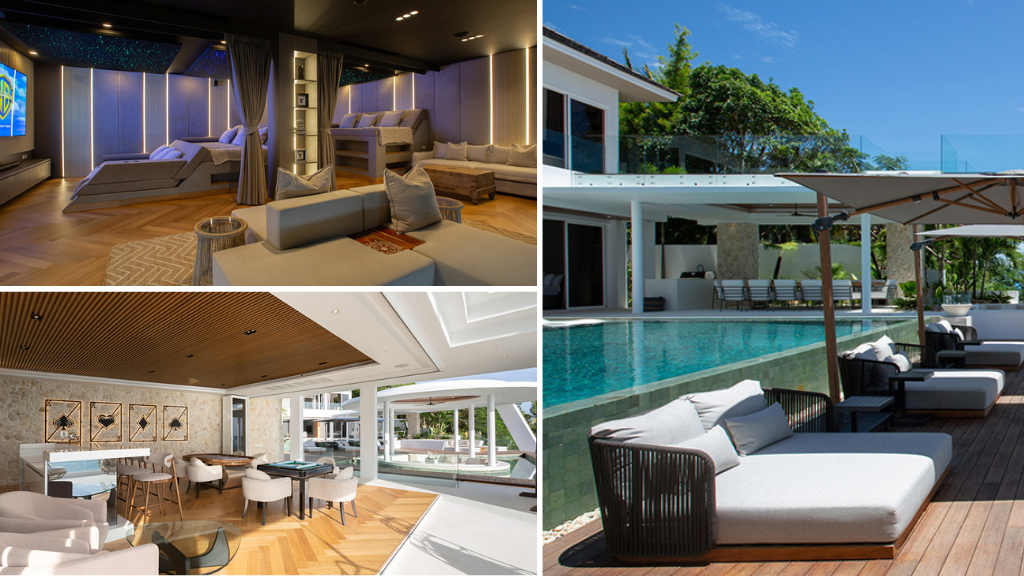 Your retirement deserves to be the best time in your life and the tropical life in Koh Samui ticks all the boxes for an affordable lifestyle in the sunshine, full of fun and adventure!
Get in touch with our reservations team to discuss long stay offers and monthly rates.