Life is good in Bali. The greatest pleasures seem to come by the dozen here; beautiful beaches, magical views, and some of the world's grandest villas, not to mention the delicious cuisine at the Seminyak Restaurants.
On an island like Bali, where good times flow as freely as the ocean all hours of the day, a scheduled dinner seems unnecessary; why plan your evening when you are on a holiday? Well, we think an unforgettable holiday is incomplete without wonderful memories made around dining tables. Take a look at our recommendations; venues perfect for any occasion, be it a romantic dinner for two, or a large social event with family and friends in Seminyak.
Merah Putih
Why we love it: For a truly memorable Indonesian fine-dining experience, look no further. Merah Putih's main dining atrium is stunning; it features an impressive eco-sustainable design over two levels. Imagine full floor-to-ceiling glass windows where tables are laid out among towering indoor palm trees. Luminous ornamental columns rise into high-vaulted ceilings, adding to its cathedral-like grandeur.
Cuisine: Indonesian
What to order: Dishes are meant to be shared here. Order large plate selections such as Suckling Pig, Ikan Bakar Jimbaran (whole chargrilled reef fish with zucchini and razor clams) or Padang Duck Breast (duck leg rendang, cassava and radicchio).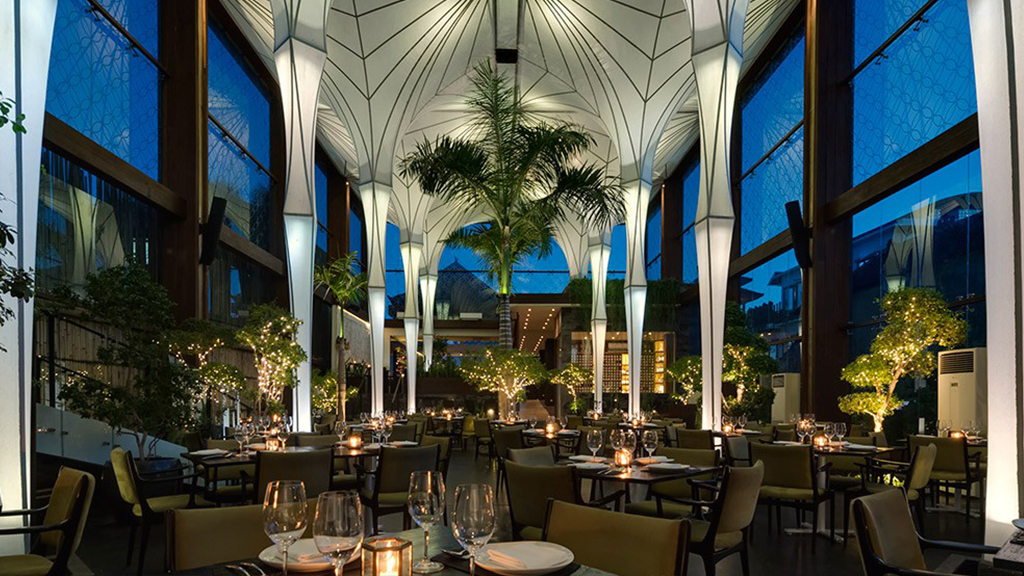 Happy Chappy
Why we love it: Decorations such as bright red Chinese lanterns, ceramic vases and giant laughing Happy Chappy statue at the restaurant's centre provide the right Shanghai vibe – with hip, modern touches. Both the indoor air-conditioned banquet hall and spacious outdoor dining area are ideal for families, friends and couples; the latter is ideal for enjoying Bali's gorgeous evenings under the stars.
Cuisine: Modern Chinese
What to order: Duck and Foie Gras Wonton Soup to start, BBQ Pork Brisket "Char Siu", Shanghai Braised Pork Belly and any of the Hong Kong-style fried rice for the main course and finish with Cantonese style egg tarts. The steamed dim sum platter is also ideal for sharing if you want to taste a little bit of everything.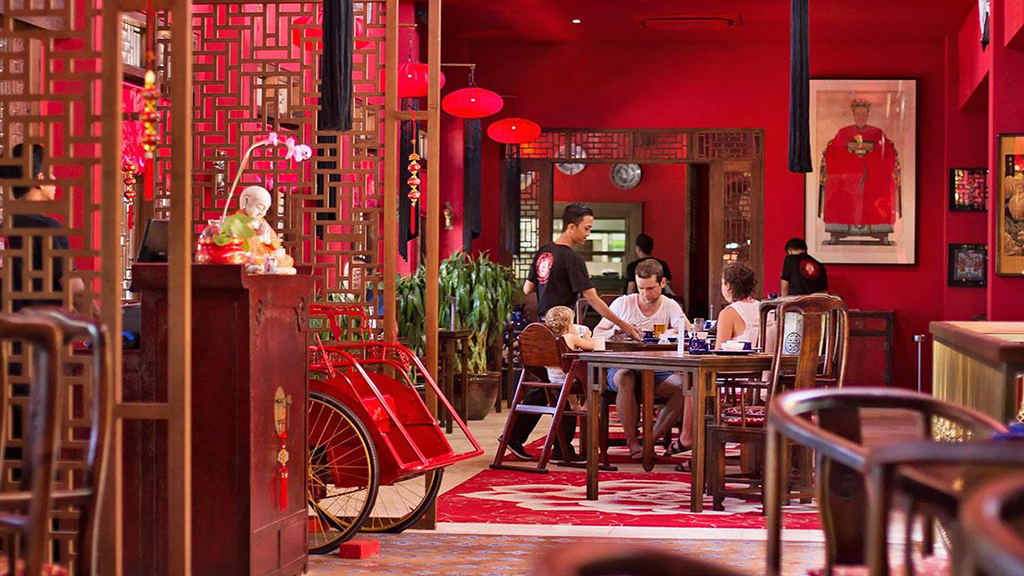 Settimo Cielo
Why we love it: Among Seminyak restaurants, this fabulous Italian establishment, Settimo Cielo (Seventh Heaven), is situated at the front of The Layar luxury villas. The interior drips urban cool with concrete block walls softened by beautiful Italian marble and lighting from white shades worthy of appearing on Valentino's catwalk.
Cuisine: Italian
What to order: Chef Alberto Pancio combines the very best of contemporary Italian dining with lovely rustic style and flavours. Choose from a selection of tantalising dishes such as Seared Yellowfin Tuna (herbs marinade, avocado, fennel, orange and anchovies), Seafood Saffron (mussel, prawn, calamari, tuna, white wine, and fresh tomato) or mouth-watering Rabbit and Porcini Ragu Pappardelle (white wine and cream braised organic rabbit with mascarpone and porcini)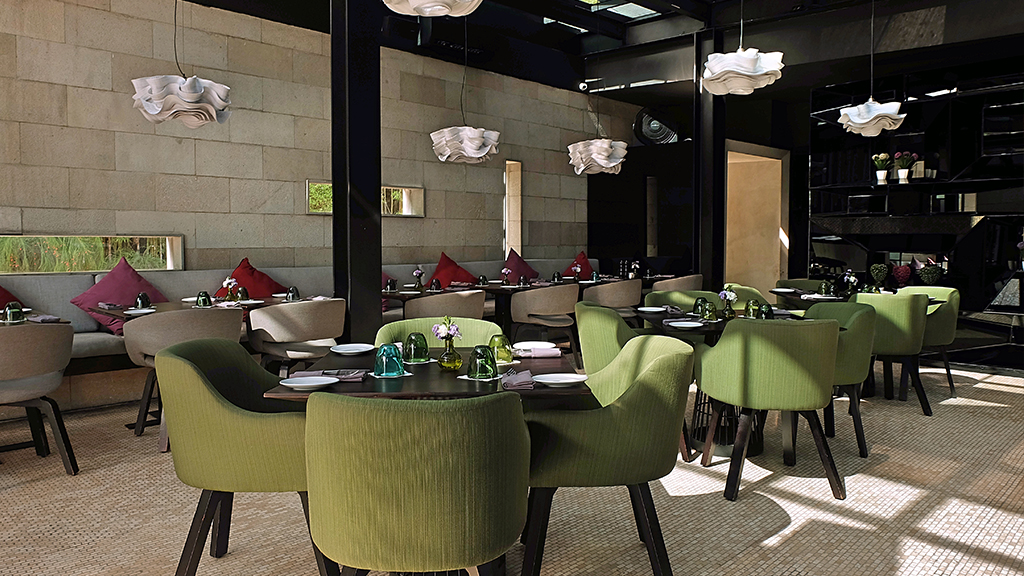 Tagine Bali
Why we love it: Authentic Moroccan interiors, spicy food, and friendly service. Tangine Bali is one of the cosier places for dinner after a day of exploring the island of Bali. Intricately designed carpets, candlelit tables, and warm colours make for a relaxed dining experience.
Cuisine: Moroccan, Mediterranean, Middle Eastern, Algerian, Arabic
What to order: Tangines and Couscous are two of this restaurant's bestsellers, with dishes serving them together with lamb, kebabs, chicken, and sausages. The Salad Mechouia and Brik 4-cheese with Merguez Sausage are also recommended appetizers.
Sardine Bali
Why we love it: Housed in a striking bamboo structure, Sardine delivers organic greens, delicious fish and captivating cocktails make this Petitenget delight a hit for lovers of seafood to your table while overlooking rice paddies. The verdant field is surrounded by a herbaceous border of live bamboo and lily ponds. Their special small bites menu for Sundowners are also not to be missed!
Cuisine: Asian Fusion
What to order: From the land to the sea, Sardine can serve them all. Start with Grilled Quail with mushroom and parmesan risotto, followed by Barramundi steamed in banana leaf or Grilled Australian Beef Tournedos, and finish your fine evening with a Malang Apple Tarte Tatin. Nothing can go wrong!
Start planning your trip
Those Seminyak restaurants are where you could dine and wine and just a jump away from our private luxury villas. Making a reservation in advance is advised, reach your personal Concierge to book.