The number one place for a romantic getaway? The dream honeymoon destination? The primo anniversary escape?
It's got to be the Bali, Indonesia. Beach lovers can't resist the lure of this spiritual island, where tropical luxury is at its best (and lovers can't resist each other).
More specifically, it's got to be Seminyak, where wining and dining is effortless and hideaways like The Layar are kitted out for high-end leisure.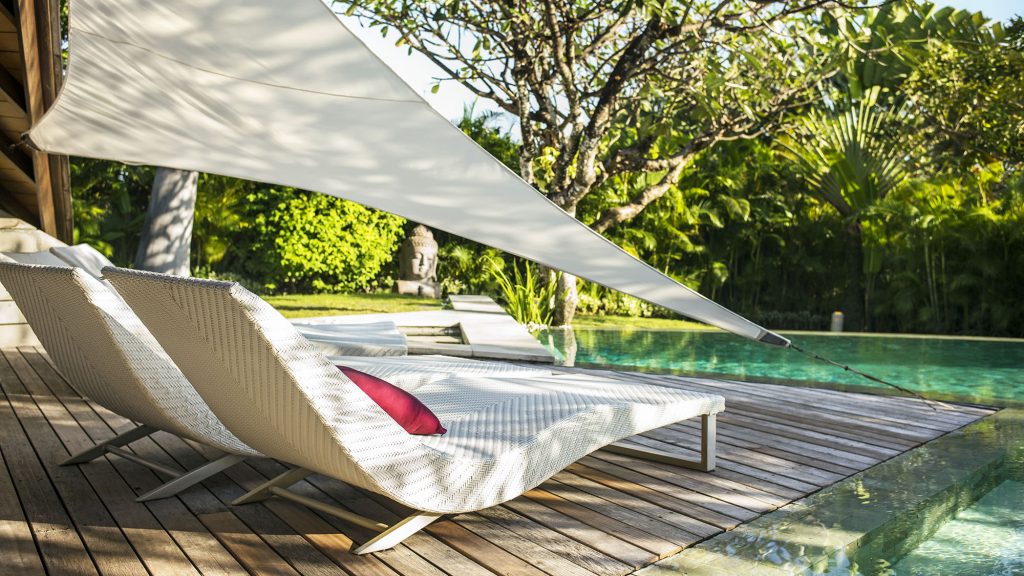 Feel The Romance
First, get comfortable with cool spacious interiors, zillion thread count sheets and an open living area. Next, a private swimming pool and manicured tropical garden await nearby. A dramatic slanted ceiling overhead also makes your very private villa a personal theatre. Finally, display your affection. O Romeo!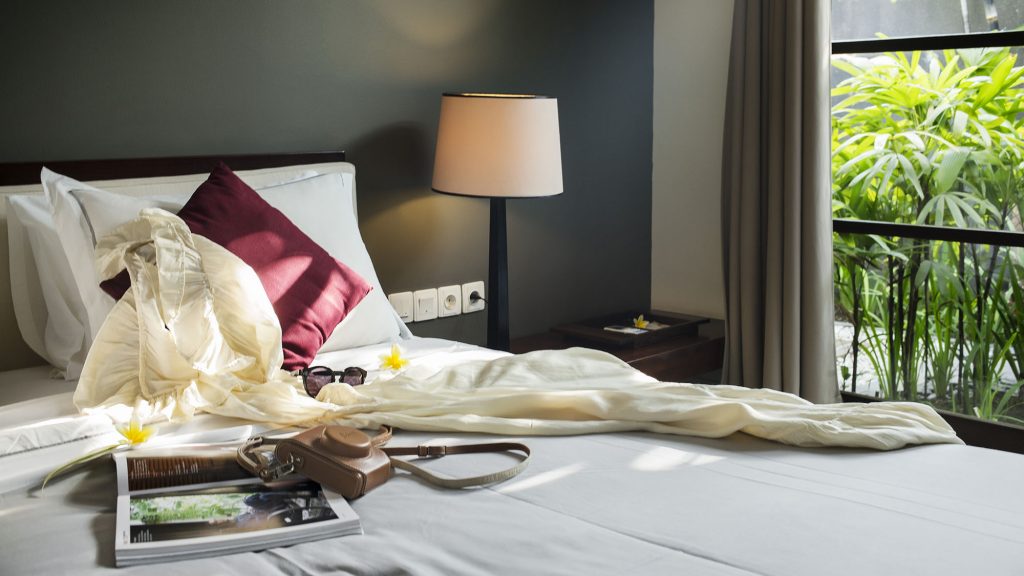 If Shakespeare's famed duo had dashed off to Bali, theirs would be a very different play with all the passion and none of the tragedy because this place is a romantic's Heaven on Earth. Thus, thanks to the natural beauty and wealth of things to do, it's the couple's getaway of a lifetime. So forget R+J and take your cues for romance from this script instead.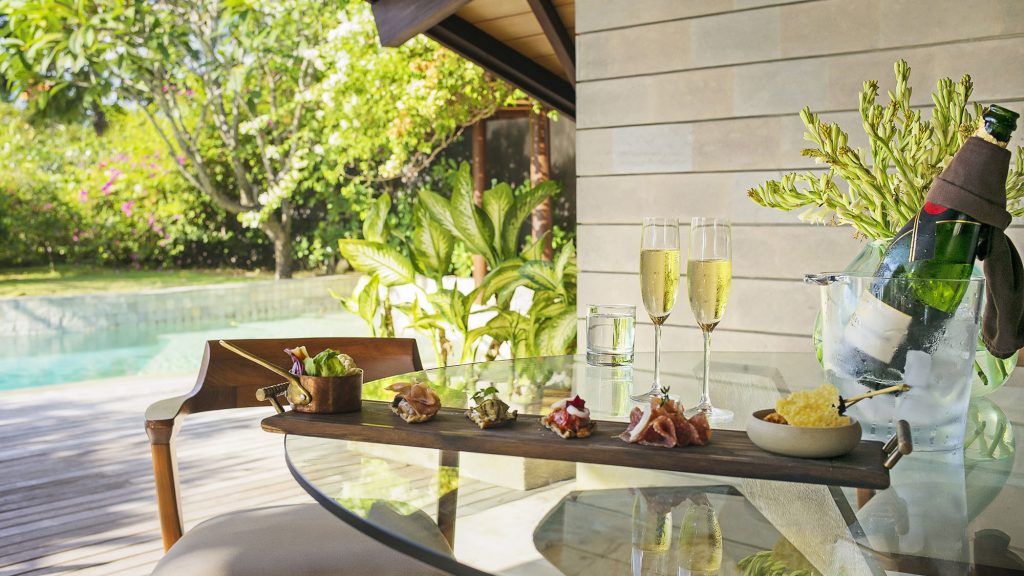 Act I. Scene I. Luxury one-bedroom villa. A warm welcome note and chilled champagne on the table.
To borrow a page from The Art of Seduction by Robert Greene, the surprise is an easy road to romance. Being in a new place for the first time also serves up a bit of wonder, but a love of travel doesn't necessarily bring people together. It's the thoughtful surprises (and bold moves, says Greene) planned by one person for the other that bring back flutters of new love.
A simple request when booking is all it takes. Hence, set the scene for arrival however you'd like. Arrange special occasions and activities in advance. Also, leave the legwork to your hosts while you go barefoot. Enjoy your holiday worry free.
Seek Adventures in Sync
Act II. Scene II. The beach. Golden sand surrounds. Palm trees sway in the pleasant sea breeze.
Roses, chocolates and sweet surprises are strong symbols in the book of love. But the best romances have more to the plot. Love psychologist Barbara Frederickson agrees that feelings of awe and excitement make love blossom. Even more, she finds that attraction grows when people experience any strong positive emotions together, especially thrills.
Would surfing together make your hearts race? Seminyak beaches like Double Six are ideal for beginner surf lessons. Start by gearing up and learning the basics on the sand. Next, give it a go in the ocean. Enter Excitement, stage right. Intermediate surfers can also catch the bigger swell just ten minutes north in Canggu. Furthermore, serious surfers can brave world-class waves in Uluwatu.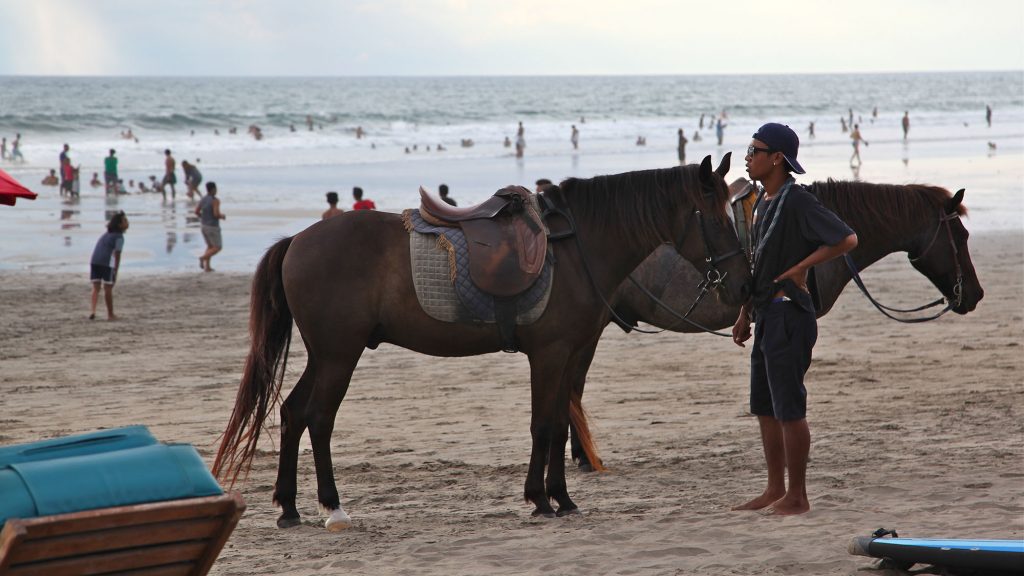 Or riding horses into the sunset? Bali Equestrian Centre offers guided tours along the beach. There are also guided tours through Bali's picturesque rice paddies. Finally, the evening sky here is what dreams are made of – orange, pink and purple.
How about a ride in a love boat? Sailing, yachting and snorkelling are further easy day trips to arrange – whichever your siren happens to be.
Celebrate Your Lives
Now onto scene three. Taking the place of O happy dagger, the climax of your epic romance in Seminyak will likely be a night out on the town. It begins with a "rustic refined" (actually very refined and delicious) Italian dinner at The Layar's own Settimo Cielo, one of the most romantic restaurants in Seminyak.
Then, you'll contently stroll hand in hand (or make use of The Layar's complimentary buggy service) to one of the other venues nearby. Next, try Dragon's Den, the swanky bar and lounge at Happy Chappy. Another option is to go dancing at long-time favourite La Favela nightclub.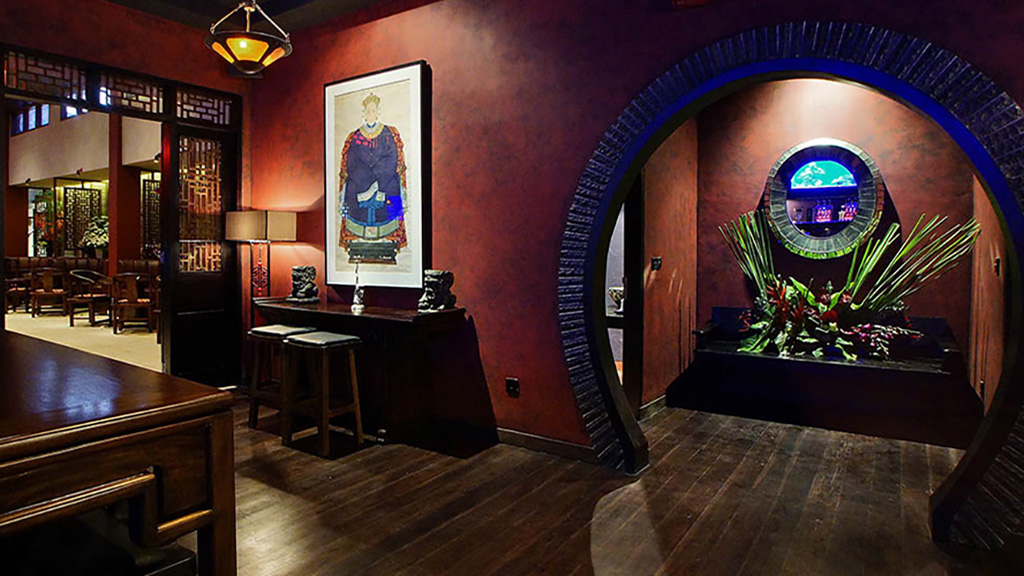 If your date night revelry ends at Red Carpet Champagne Bar they'll give you a memorable lift back to your villa. It will be memorable and hilariously fun because the chariot is a vintage Vespa motorbike with a sidecar that looks like a giant bottle of Moet & Chandon.
Relax Together
Act III. Scene I. The Layar Designer Villas & Spa. Daybreak. A Balinese woman places colourful flower offerings in the private lane. Two little boys pass by on one big bicycle.
The final act takes place back at the villa, transformed into a tranquil spa. Well-earned Balinese massages and scrubs feel oh so satisfying and leave skin extra soft. A mini escape from your escape, each in-villa spa also treatment provides a necessary pause for peace and quiet reflection.
Sublime relaxation, a cushy villa, a tropical beach, nightlife at your doorstep – it's everything you need. You're also far, far away from "stranded on a desert island." Due to that, this exotic land makes you feel like the only two people in the world.
Giving devout attention to your partner should come easily. Therefore turn off your ringtones, beeps and buzzes. You wouldn't want to interrupt your play. But if you can't disconnect for your entire holiday, set aside uninterrupted time to connect with each other. Finally, that's what a romantic holiday is all about.
Bali appeals to our senses through its natural beauty– volcanoes, rice fields and serene beaches. Seminyak is Bali's late-night party land, with numerous fine-dining restaurants, beach clubs, cocktail bars, spas and boutiques. It is easily the destination to be at for a beachside escape with access to many tourist attractions. Let us help you find places to visit and activities to do while you enjoy your stay in one of our luxury villas.