We love the sunny state of Goa. It has an unbeatable charm, a slower pace of life than the rest of India. But if you're visiting for the first time, don't cocoon yourself in your luxurious private villa, as tempting as that may be. Work your way through this list of 9 things you must do in Goa and experience the best that the beach state has to offer.
Here are our top nine things to do in Goa:
1. Embrace the beach life
Broadly speaking, Goa is divided into north and south Goa. North Goa is known for its bustling energy and round-the-clock parties, with beaches like Baga, Calangute, Candolim and Anjuna being some of the most sought-after attractions. However, go a little inland towards Assagao and you will discover an evolving food scene, charming boutiques, and oodles of Portuguese nostalgia.
For those in search of a quiet respite, South Goa offers relaxation and peace. Find solace on the idyllic beaches of Cola, Colva and Cavelossim. Or head to Galbibaba Beach for a more unique experience. One of Goa's best-kept secrets, it remains untouched and immaculate. Here's a tip – only 7km from Palolem Beach, it's also a nesting site for Olive Ridley turtles. Now, wouldn't the kids just love to see that?
2. Go wild with water sports
Dive into a world of heart-pounding water activities. Goa boasts an abundance of water sports, evidenced by the vibrant display of water scooters and boats along its beaches. Brace yourself for thrilling banana boat rides, parasailing, exciting windsurfing and high-octane jet-skiing.
3. Explore Cathedrals and old forts
Wander through 17th-century Portuguese forts and immerse yourself in the state's rich history. Explore Old Goa for UNESCO World Heritage sites like the Basilica of Bom Jesus. Home to Saint Francis Xavier's remains, it's known for its magnificent architectural styles, earning Goa the title of Rome of the East.
In close proximity, you'll find the immense Se Cathedral, which was constructed during the 16th–17th centuries and features elaborate chapels and a bell tower.
4. Set off on a dolphin cruise
Set off on a delightful expedition to watch dolphins in the waters of the Mandovi River. The ideal location for this enchanting experience is Sinquerim Beach, which is nestled next to the iconic Fort Aguada. Enthusiastic tourists are grouped in small parties of four or six and board boats that venture a couple of kilometres into the sea. You'll be enamoured by the gregarious displays of the dolphins as they circle your boats.
5. Try your luck at casinos
Take a chance, win big and let the charm of Goa's casinos create unforgettable memories. Head to Deltin Zuri at Zuri White Sands Resorts or spend a fun-filled evening at Deltin Royale on Mandovi River. With a vast 30,000 square feet gaming space, it offers Poker, Roulette, and Blackjack — along with Indian games like Teen Patti, Andar Bahar, and Mang Patta.
6. Celebrate Christmas
Embrace the holiday buzz as your delightfully cheerful villa staff stands ready to cater to your every need. Bring the celebrations home courtesy of the Elite Concierge, which helps you host an in-villa Xmas party.
Request your private cook to whip up a delightful spread featuring a traditional Goan Christmas cake, succulent roast turkey and sweet, Portuguese-inspired delicacies like Bebinca (a layered cake made from eggs, flour, coconut milk and butter). Don't forget to savour the quintessentially Goan Dodol, a festive toffee-like dessert, for an extra touch of holiday joy.
7. Treat yourself to Goan cuisine
A highly sought-after coastal destination for travellers worldwide, Goa is renowned not only for its golden sandy beaches but also for its diverse and eclectic cuisine. From quaint beachside shacks to exquisite fine-dining establishments, the choices are aplenty. Goa's culinary culture bears a significant influence from five centuries of Portuguese rule interwoven with local Indian flavours. Seafood holds a central place in their cuisine and one of the dishes that evoke Goa's Portuguese heritage is the delectable Pork Vindaloo. Its name is derived from the Portuguese words vin for wine and alho for garlic, as this fiery red curry traces back to a Portuguese sailor's pork stew flavoured with garlic and wine.
For a hearty breakfast or a delightful evening snack, indulge in the delicious combination of Poee Bread and juicy chorizo sausages. Initially, Goan poee breads were leavened with local toddy for yeast, but over time, bakers transitioned to commercial yeast to achieve a softer texture.
8. Taste local alcohol
Celebrate your visit to Goa by savouring a taste of Feni — a local alcoholic beverage crafted from cashews or coconuts. While its distinct aroma and bold flavour may require some acclimatisation, it complements Goa's steaming hot fish and meat curries perfectly. Goans have enjoyed Feni for over four centuries. The name Feni finds its origins in the Sanskrit word phena (froth), referencing the bubbles that form when the drink is shaken. For an unforgettable Feni tasting experience, head to the Cazulo Feni Distillery, where a saxophonist serenades in the background with beautiful tunes. However, be mindful that Feni is highly intoxicating and responsible drinking is advised.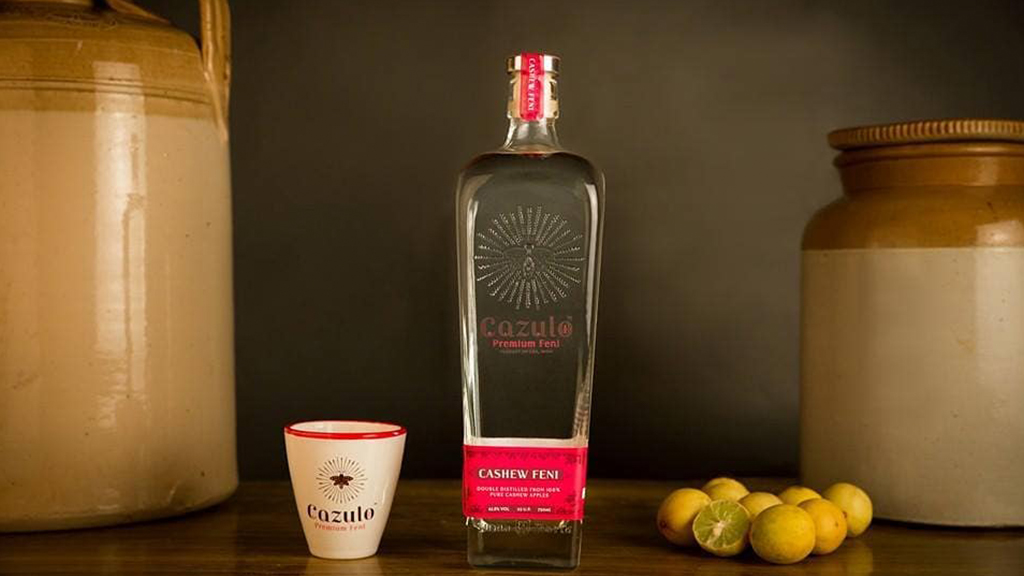 9. Wander around fragrant spice plantations
Goa is known for its aromatic spice plantations like Savoi Spice Plantation, Pascoal Spice Village or Sahakari Spice Farms. Stock up on cardamom, cloves and cinnamon among an array of locally-grown spices. Join guided tours to enrich your knowledge of the region's herbs and spices, making your visit an unforgettable sensory experience.
The Elite Concierge can make all the arrangements, should you wish to try one or all of these experiences. You could also ask your Villa Manager and they will be happy to help. Make your way through this list of 9 things you must do in Goa for an authentic Goan experience.