A land of enchanting diversity, India offers an extraordinary tapestry of experiences. From ancient cultures and magnificent palaces to historic gems offering a tizzy of sights and sounds, there's magic in them all.
The popular beach capital of India, ironically the smallest state in the country, Goa is one of its biggest draws. Promising a memorable escape, this coastal paradise is home to over 30 luscious beaches. Add to that, its fascinating history and vibrant nightlife, and it's no wonder why Goa is so popular. What further sets it apart, are unique Portuguese influences on Goan culture, owing to colonisation over five centuries. If India is on your bucket list, you must travel to Goa to discover its many facets and unique offerings. These travel tips for Goa will help make your holiday unique and wonderful.
Whether you're a family travelling with kids, a group of friends seeking adventure or a couple looking for a romantic getaway, Goa is always a good idea.
Best time to go
While Goa is often called the Sunshine State, locals will contend that the rainy season (June-Sep) is when it is at its striking best. As the crowds dissipate, you're surrounded by the sounds of chirping birds and lush greenery everywhere. Witness the rush of rippling streams and cascading waterfalls, as you bask in the cool, breezy interiors.
Travel tips for Goa: Choose whether you want action or tranquillity. Visit Goa during winter (Nov-Feb) for the best New Year parties and Christmas festivities. Or be surrounded by lush greenery in Goa's monsoon months. Explore ancient cathedrals, experience choral services minus the crowds, or mingle in Christmas markets. Catholics form one-third of the population dating back to the Portuguese days.
Summer months (March-May) are hot and humid. However, a silver lining is that this time offers respite from the crowds. Have a splashy time at the beach with a variety of water sports or treat yourself to refreshing coconut water.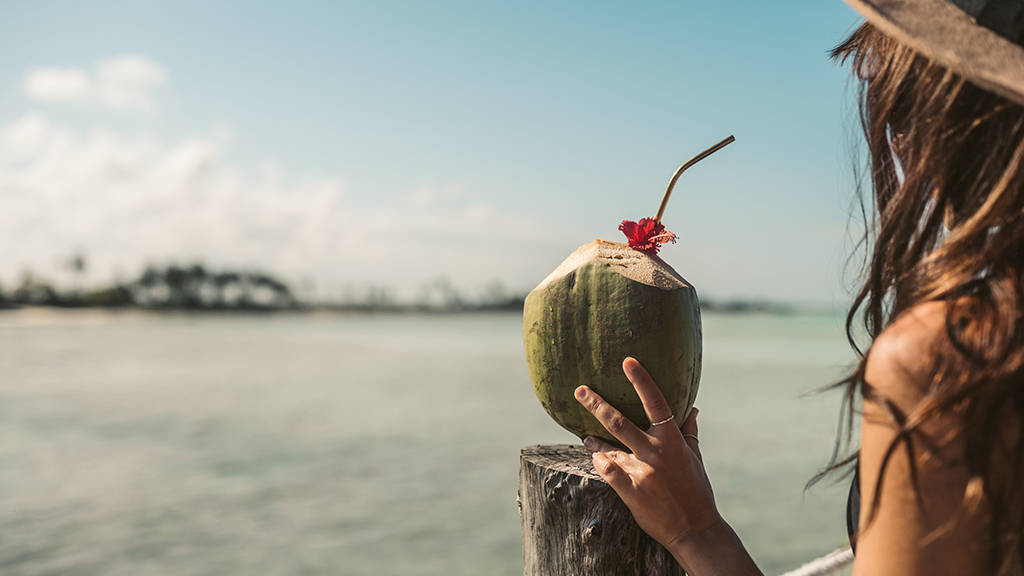 How to get there
You can take a train or flight to Goa from any major city in India, including Mumbai, Bangalore, New Delhi, Chennai and Cochin. Dabolim Airport (the main airport in the state) is 30km from its capital Panjim. Ask the Elite Concierge to arrange luxury ground transfers to take you to your villa.
The drive from Mumbai is also very scenic, in case you wish to hire a chauffeur-driven car and explore the western coast of India.
How to get around
Getting around Goa is easy with various transport options. Local taxis and self-driving cars are available, though driving on Indian roads can take a little bit of practice. Renting a scooter or two-wheeler is popular among tourists, offering the most convenience and flexibility. You can use these for short distances and close-by places accessible via country roads.
Here's a travel tip for Goa – hire a chauffeur-driven luxury car via the Elite Concierge to explore the best that Goa has to offer. Why compromise on luxury when it's available at your fingertips?
Where to stay — In the lap of luxury
An amateur mistake is booking unsuitable accommodation in Goa. Like most popular destinations, you can end up with never-ending queues for sun loungers and buffet meals if you book a busy resort.
For a truly relaxing experience, book a private villa for your group when you travel to Goa. Luxuriate in comfort, away from the crowds. Wake up to the hum of the ocean, get a tan by the pool and ease your aching muscles with an in-villa massage. If that's not all, dig into sumptuous Goan food whipped up by your very own private chef. Our attentive staff and concierge team will take care of your every need. From local spots to hidden gems, you don't have to worry about a thing. This is the best way to experience Goa. From the comfort of a luxurious private villa.
Other travel tips for Goa:
Always carry a pair of sunglasses and sunscreen.
Pack swimwear that dries easily.
Goa is more liberal than most other parts of the country but India remains a slightly conservative country. You may be more comfortable wearing a one-piece swimsuit on public beaches, while bikinis can be worn within your villa.
Make copies of your visa, passport and all essential documents and keep them handy with you.
Avoid scams and touts. Make sure you book your tours via the Elite Concierge or your Villa Manager who only use accredited, properly-vetted services and agencies.
Come, and experience the joy of India's beach capital. Book a luxury villa with Elite Havens and witness Goa's magical allure firsthand.