Have you always wanted to visit Goa in India? A treasure trove of over 30 magical beaches, its allure knows no bounds. But do you hold yourself back? Don't quite know how to go about it? Here's the solution – explore Goa with Elite Havens. See the best of Goa, surrounded by luxury. Live in magnificent private pool villas, explore the seas in a private yacht, and dine at the best restaurants in town. Better still, ask your villa chef to cook delicious local fare for you. Enjoy it alfresco, as you sip a sundowner on your villa's terrace bar. Stay with Elite Havens and be assured of a luxury vacation in Goa.
1. Enjoy wining and (fine) dining
Goa's fine-dining scene caters to even the most discerning of palates. Savour delectable seafood infused with local spices, dig into Portuguese-inspired flavours, and indulge in a variety of international cuisines. Want to dine by the beach, under a blanket of stars? Or within the walls of an age-stained fort? Perhaps even by the poolside in your villa. Whatever your preference, Goa will never fail to delight.
Take Olive Bistro & Bar in Vagator (North Goa), for instance. This alfresco gem overlooks the ocean and serves Mediterranean gourmet treats, paired with delicious seafood. Its calming blue and white décor exudes opulence. Enjoy its famous Tommy's Margarita and signature Po'boy and get bragging rights. Cavatina in Benaulim (South Goa) is an upscale restaurant owned by Avinash Martins, who's known to have worked with several Michaelian-starred chefs. Chef Avinash gives Goan flavours a modern twist, reviving forgotten Saraswat and Portuguese recipes.
Among the most acclaimed restaurants in Goa, Thalassa remains ever popular for its signature cocktails and magical sunsets. This is a high-end Greek taverna, offering outdoor dining with the backwaters of Siolim as scenery. Dig into its popular Thalassa Kebab, a lamb and beef mix with pita, amidst swaying palm trees.
2. Experience a floating casino
Immerse yourself in the grandeur of Goa's casinos. We don't know about fortune, but much fun awaits at these two exquisite venues. Head to Deltin Zuri, tucked inside the Zuri White Sands Resorts. Or you could try out Deltin Royale, which floats on River Mandovi. Experience Deltin Royale's vast 30,000 square feet gaming haven with a round of Poker, Roulette and Blackjack. Try your hand at Indian classics Teen Patti, Andar Bahar, and Mang Patta. Let the night be filled with excitement and adventure.
3. Book a private yacht
Experience Goa's coastal delights from the deck of an exquisite yacht. Savour a glass of wine and watch the sun melt into azure waters. Delight in sailing along the scenic banks of Mandovi River, which boasts glimpses of Old Goa's Charao and Divar Islands. Most yachts feature exclusive lounge areas, with well-stocked pantries and highly skilled staff ready to whip up a sumptuous Goan fare. Whether it's a starlit dinner, dolphin watching, birdwatching, or intimate celebrations, a plethora of options await.
That's not all. Luxury yachts in Goa are also popular settings for memorable proposals. Picture an elegant yacht teeming with champagne, balloons and flowers with a backdrop of the lazy ocean.
4. Stay in a luxury villa
Experience luxury in Goa when you stay at an elite haven. Immerse yourself in the beauty of tropical villas flanked by rustling trees. Relax in sparkling pools and savour sumptuous Goan cuisine prepared by your personal chef. And after a fulfilling day outdoors, ease your aching muscles with an in-villa massage.
Our attentive staff will cater to your every need, ensuring a truly relaxing stay. With the Elite Concierge, you can explore tourist hotspots, local attractions, exciting kid-friendly activities and thrilling water sports.
5. Pamper yourself with a sumptuous massage
India is renowned for its wellness traditions, having given rise to some of the world's most favoured massage therapies. By choosing to stay at an elite haven, you gain the unique opportunity to savour these exceptional therapies within the confines of your private villa. There's no need to travel to a spa or endure appointment delays. The Elite Concierge takes care of everything by organising skilled spa therapists to visit your villa, allowing you to unwind cocooned in opulence and luxury.
6. Experience high-end beach clubs
Located in Candolim, SinQ is a lavish property and a strong contender for being Goa's favourite party destination. Regarded as India's pioneering party resort, SinQ boasts a nightclub, a poolside lounge, and a tavern. It's party central with delightful poolside cabanas and stylish interior design. Rock Pool & Bar in Vagator offers curated cocktails and a mesmerising view of the sea, where you can dance while being drenched in glorious sunsets. Who knows you might even find a world-famous DJ spinning tracks! Known for its wide-ranging music, LPK Waterfront stands for love, passion, and karma. Nestled across the Nerul River from Candolim, this nightclub features a striking rock carving-themed ambience and provides a picturesque setting, with an ancient Indo-Portuguese church as its backdrop.
7. Treat yourself to some retail therapy
Spend your weekend with a bang. There's live music, delectable food, and a delightful shopping spree at the Goa Collective Bazaar located in Hilltop, Vagator. Like the renowned night flea market in Arpora, this place also hosts an array of local brands and restaurants, while inviting talented DJs to orchestrate meditative fetes.
Nestled on Ashwem Beach, you'll discover an extravagant open-air market which is a shopaholic's paradise. Vibrant tents beckon, showcasing an exciting blend of local and international designer wear, including clothing, bags and accessories. In South Goa, a more exclusive collection of markets awaits, promising a tranquil shopping experience in comparison to the bustling ones in the North.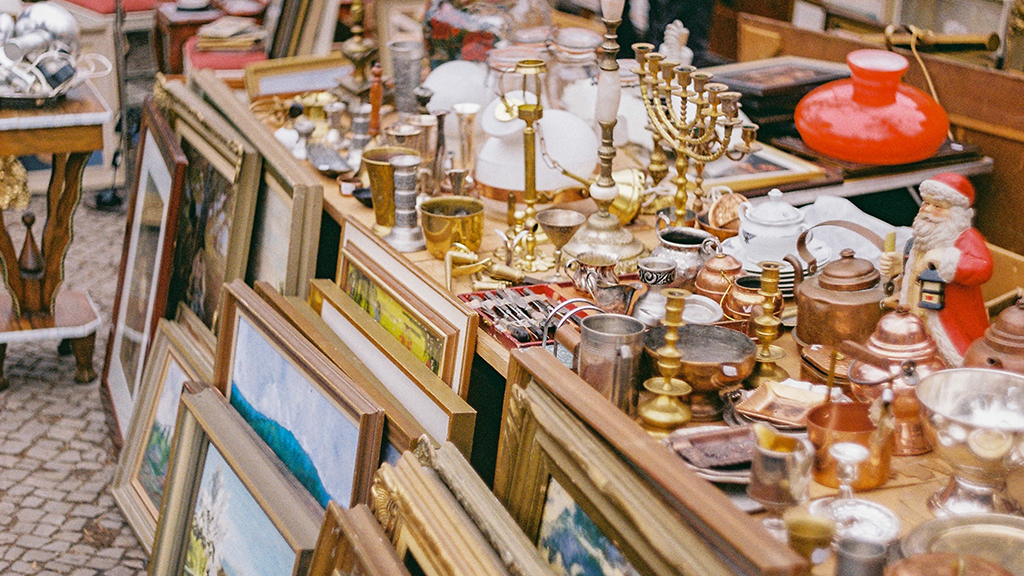 Live in splendour when you book a villa with Elite Havens. Experience luxury in Goa.