For many of us, Maldives is the epitome of luxury and celebrity-style living. Sand as white as snow, sparkling aquamarine lagoons, and coral reefs brimming with ocean life are only part of its charm. The other half is the lure of gorgeous villa resorts with bespoke services, complete privacy, and five-star amenities.
Nestled halfway between Indonesia and Africa, it is a nation of islands in the Indian Ocean comprising 1192 islands stretching along 871 kilometres. If like us you are impressed by the vaccination drive in the Maldives and are keen to visit the pristine islands in all their glory, here's the lowdown on what to expect.
Getting to know The Maldives
With its white-sand beaches, lush terrains, crystal-clear waters and favourable tropical weather, the Maldives fascinates travellers of all kinds. Those seeking luxury, privacy and natural beauty are most attracted to these incredible islands. Add to that numerous exhilarating activities (think swimming with whale sharks), making it a destination that must be added to your bucket list.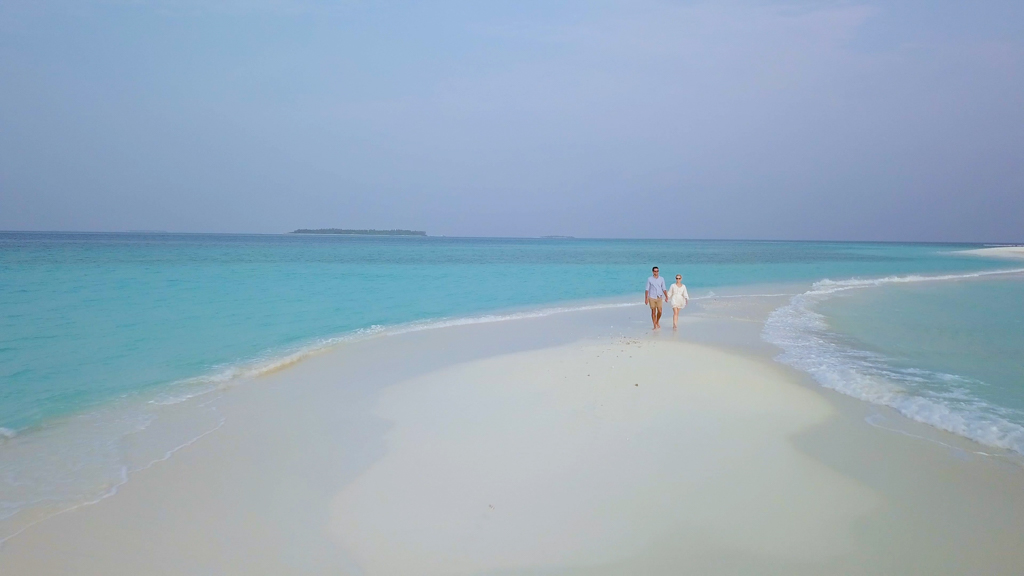 Delicate environment
Apart from having one of the most delicate environments anywhere on the planet given that coral reefs are its foundation, it is also the world's lowest-lying nation, rising hardly four feet above sea level. This puts it in a precarious state due to global warming and the World Bank warns that at current predicted rates of sea-level rise, all the Maldives' 200-odd natural inhabited islands could be submerged in the next 80 years.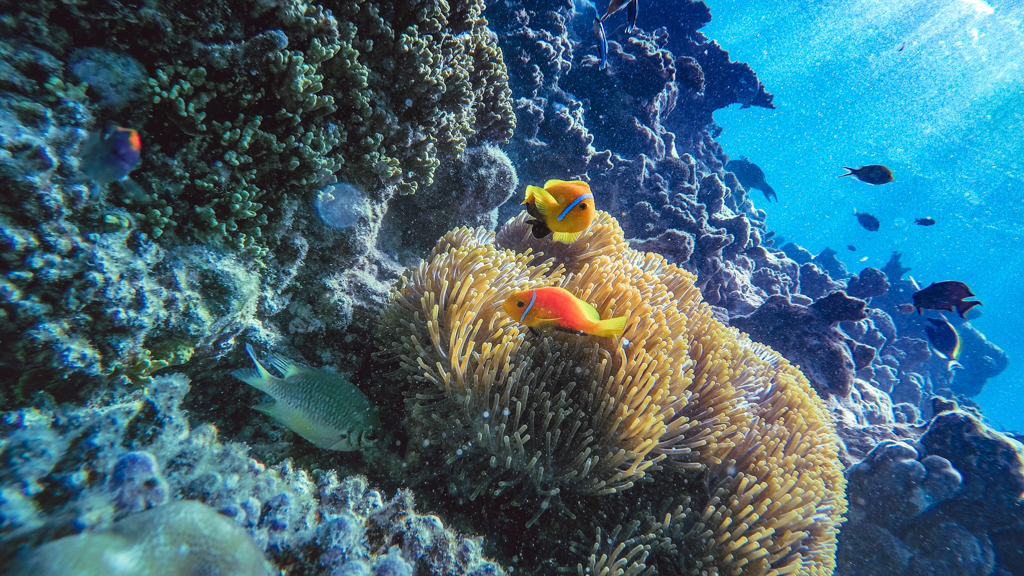 Vaccination effort
With countries trying to hasten vaccination roll-outs, Maldives finds itself in an enviable position with 53% of their population already having received at least one dose. The country may also offer visitors the opportunity to get vaccinated while on holiday in the Maldives, as part of a three-pronged initiative to rescue the country's hard-hit tourism sector, and on the condition that the local population be fully vaccinated first, said Maldivian Tourism Minister Abdulla Mausoom on CNBC. This is part of the 3V initiative – visit, vaccinate and vacation. He further added that "the main idea of tourism being open is to provide reasonably safe tourism with minimum inconvenience. So, once the country gets vaccinated, then we will move on to '3V' tourism."
As of now, more than half of the country's population has received their first dose. That includes 90% of its frontline tourism workers.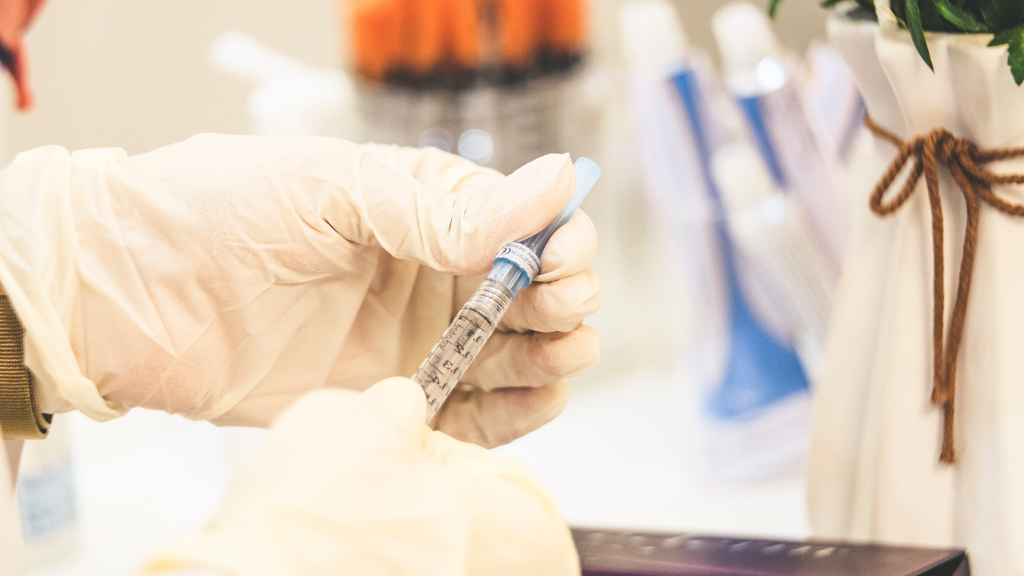 Where to stay
Book your place at The Amilla Beach Villa Residences to holiday amidst luxury in the Maldives. A villa resort with options of four, six, and eight-bedroom private villas (which can be combined for larger groups), expect your own stretch of pure white sand, private pools, and self-sufficient villas with kitchens, bars and other facilities. No wonder Kate Moss called it "the most idyllic and relaxing place on earth!"
There are eight villas in the collection: six with four bedrooms, the six-bedroom Amilla Villa Estate, and the eight-bedroom Great Beach Villa Residence. The expansive poolside terraces lead down directly to each villa's private beach.
Location
The villa resort rests on a tiny swathe of land in the Baa Atoll, in the northern part of the Maldives archipelago, home to some of the richest waters in the region and a biosphere reserve protected as a UNESCO World Heritage site since 2011. The house reef, only a few strokes away from the beach, offers easy access to a magical underwater world; a short swim brings snorkelers and divers alike to the Blue Hole, an amazing natural phenomenon populated by myriad marine life, providing a spectacular underwater experience. And just a short speedboat journey away are some of the Maldives' most famous marine sites – among them Hanifaru Bay, famed as a phenomenal feeding area for manta rays and whale sharks in certain seasons.
How to get there
Male International Airport or Velana International Airport, the main international airport in the Maldives, is situated on Hulhulé Island in the North Male Atoll, near the capital island of Male. It is currently the only airport in the country offering over 30 international flights, operated daily.
From Male, you may choose either of the below two options to get to Amilla:
Seaplane
Seaplanes can be shared with other groups or hired as private transportation. Kindly note that they only operate during the daytime and fly to Dharavandhoo Airport on the Baa Atoll. Your katheeb will be there to welcome you and lead you to the Amilla Fushi speedboat for the short 10-minute ride to your villa.
Private yacht
For the ultimate experience, sail directly to Amilla Fushi on a private yacht. Sit back and enjoy as a professional crew looks after you while you take in the sights and sounds of the breathtaking locale.
For first-timers, arriving at the island can be an experience in itself. As the plane descends, expect to see a myriad of islands being bordered by effervescent lagoons. And once you land and arrive at your Maldives haven, the staff will be there to greet you with open arms and warm smiles.
Service with a smile
Each villa is run by a team of friendly yet discreet staff, headed up by the katheeb (or housemaster) who's responsible for overseeing your stay from hello to goodbye, and from stocking the fridge with gourmet goodies to arranging memorable excursions to explore Baa Atoll's kaleidoscopic coral reefs.
For those who would like to embrace the inviting turquoise tides, our Maldives havens are awaiting your arrival. Book now and get special rates and benefits.
Disclaimer: The information stated here has been collected from published and reputable sources. As news about COVID-19 is constantly changing, we advise you to check the latest and most accurate updates through verified government websites.