With cutting-edge design and magnificent ocean views, Villa Amanzi Kamala is an inspiring hideaway near Kamala Beach in Phuket. The modern three-storey villa is a visual masterpiece that complements its beautiful tropical surroundings. It was built around a large boulder to accommodate nature and its magnificence; the boulder acts as a gigantic wall beside the staircase down to the family room, which is replete with an Apple TV, a pool table, a foosball table and a jacuzzi to entertain guests of all ages. The 15-metre pool on the main floor extends towards the sea in a dazzling manner, and is the focal point of the villa at sunset. Each of the villa's six bedrooms, set on the floors above and below the living level, are stylish retreats, with fabulous floor-to-ceiling windows and breathtaking views. The modern kitchen has indoor and outdoor dining areas, and celebrates easy holiday living.
Hidden away in the Cape Amarin Estate, Villa Amanzi Kamala offers complete privacy and a convenient base for exploring the island, with Kamala and Patong Beach less than 15 minutes away by car. But because of its terrific sunset views and seductive allure, you might just be tempted to stay put in the villa.
We chatted with the amiable Villa Manager who helps deliver the Amanzi experience, to get a glimpse into what goes behind those amazing walls.
Elite Havens: Please tell us a bit about yourself.
Boom Jaikamham: My name is Apirom Jaikamtham, and my nickname is Boom. I'm 34 years old, having been a Villa Manager for 10 months.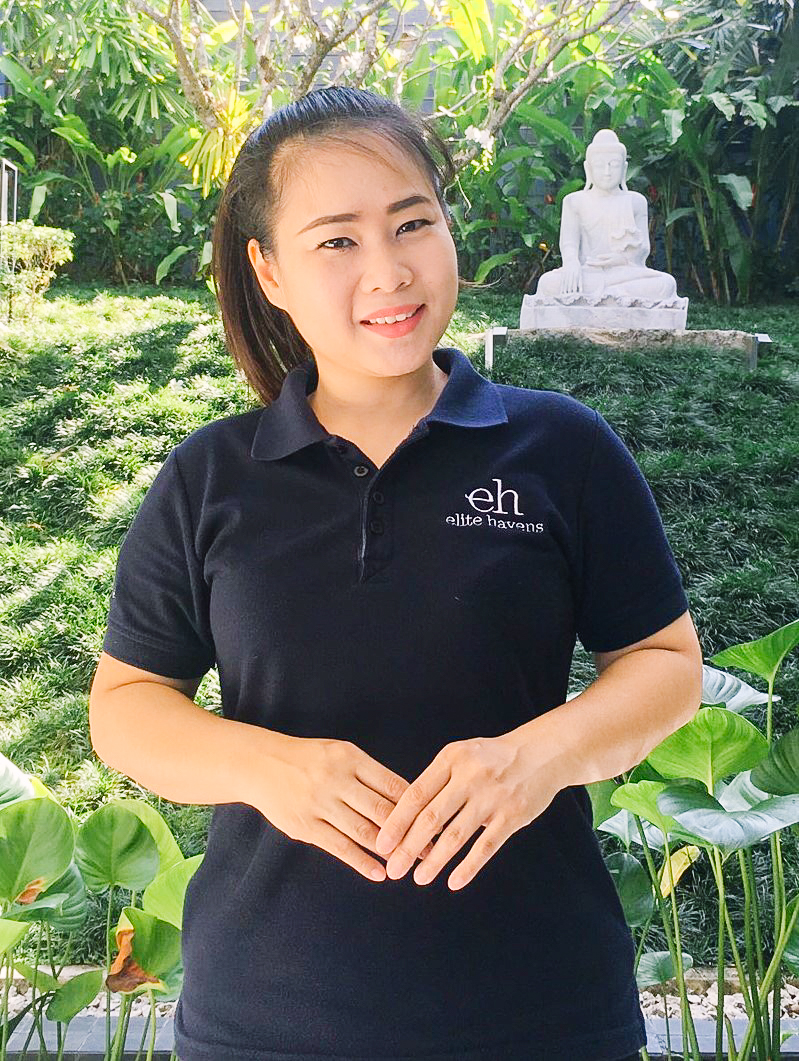 Elite Havens: And what did you do before you joined Elite Havens?
Boom Jaikamham: I have always been in the hospitality industry. I worked with different hotels and resorts as a butler, here in Phuket, before I joined EH. Actually, when I saw the job opening for Villa Manager at Villa Amanzi Kamala, it was a part-time position. But during the interview, they asked if I was willing to work as a full-time Villa Manager, and I said why not?
Elite Havens: Is the job of a butler the same as the job of a Villa Manager?
Boom Jaikamham: It depends on the company. Sometimes, the job is very similar, sometimes it is a little different. Basically, you make sure that the guests are comfortable and they have what they need or want. For some companies, you are on call 24/7, but with others, you work in shifts as part of a team.
Elite Havens: What are your hours like, as a Villa Manager?
Boom Jaikamham: When we have guests, I am here all the time, I even sleep here. Of course, I explain to the guests what our working hours are and they understand and respect our hours. But, I am always around when we have guests, so that I am available to deal with any emergency.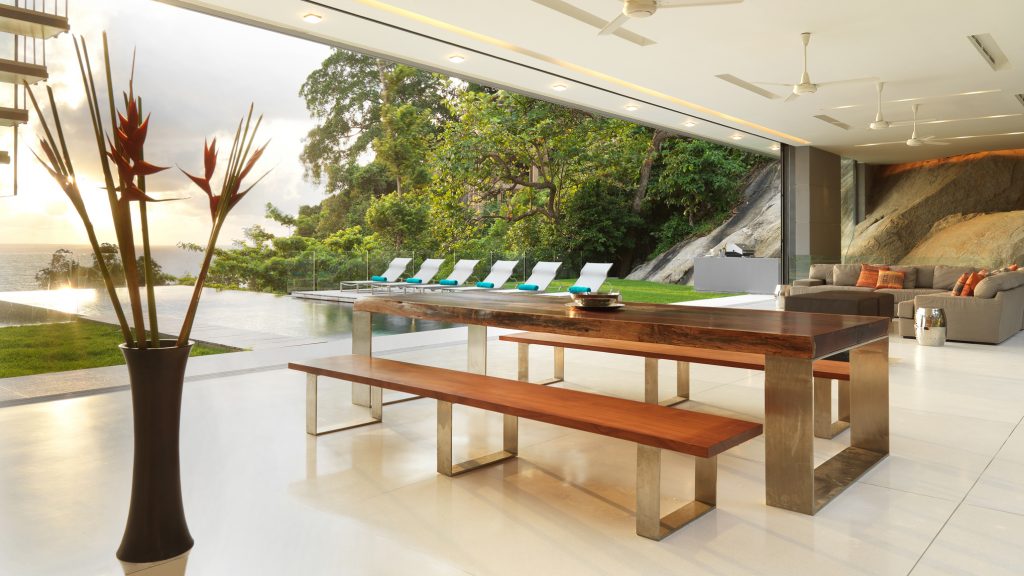 Elite Havens: What do you do as a Villa Manager?
Boom Jaikamham: I make sure the villa is well-maintained. So, I keep an eye on whether we need to repair or clean something, and if yes, I make sure that someone from maintenance takes care of it. Before the guests arrive, we make sure that the villa is ready for them. For example, we prepare some food for them, prepare pre-arrival hampers (if requested for) and we set up the rooms. It is my responsibility to ensure that the villa is ready for the guests and when the guests are here, I make sure they are comfortable and I help them with everything.
Elite Havens: And where do most of your guests come from?
Boom Jaikamham: In the low season, mostly they are from China and Hong Kong. In peak season, it's a mix. They come from all over – China, Hong Kong, USA, UK… and our last guests were from India. Lately, we have been getting a lot of guests from India.
Elite Havens: What do you think it takes to be a good Villa Manager?
Boom Jaikamham: I think you need to love your job. If you do, it will be fun and you will be happy to make that extra effort. Even if you encounter issues, you will not think of them as problems. Instead, you will see them as surmountable challenges.
Elite Havens: Can you tell me about some of your favourite experiences with your guests?
Boom Jaikamham: Sometimes we get guests who are very kind. Many guests leave a tip, but some guests go the extra mile like cooking food and sharing it with us. We are very touched by this. Some of them cook their native dishes, so we have had the privilege of trying home-cooked Indian and Chinese meals.
Elite Havens: That sounds wonderful.
Boom Jaikamham: And sometimes, we have repeat guests. In fact, we just hosted some guests who wanted to book the villa for the third time, but they couldn't because it was already booked on those dates. So they booked a nearby villa and came to visit us, just to say hi.
Elite Havens: How lovely. And what is your favorite part of this villa?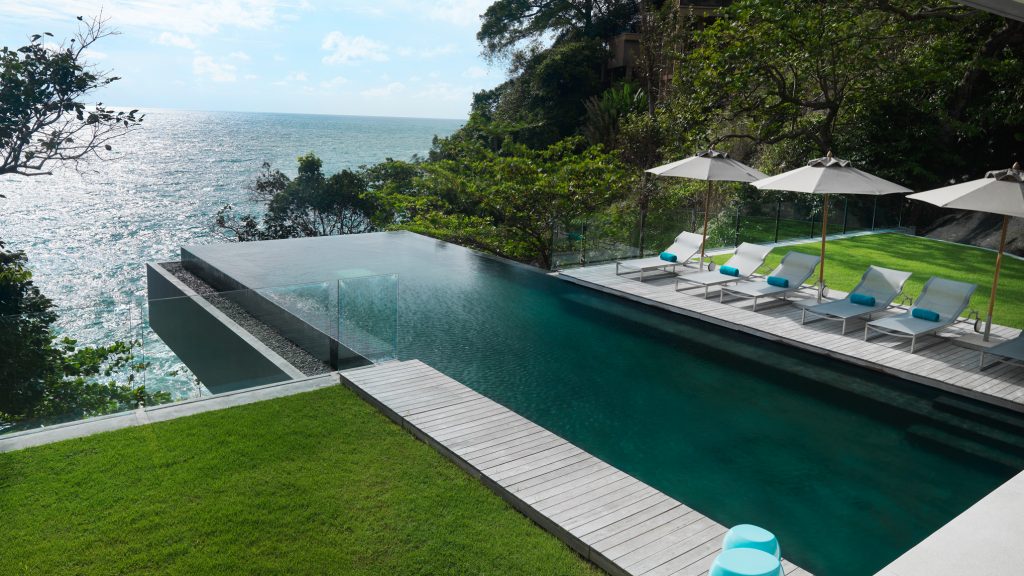 Boom Jaikamham: The swimming pool. I love the view from it. The view is different every day, it's never the same. Sometimes it is sunny, sometimes it is cloudy or raining, but it is always beautiful and unique. It's amazing!
Elite Havens: What can the guests who stay at this villa do in the area?
Boom Jaikamham: It depends on what the guests like to do. Some just like to relax here, but others like to go out on an adventure. Kids love visiting the elephant sanctuary.
Elite Havens: And what about you, what do you like to do in your free time?
BJ: I like to listen to music and watch movies. I love to drink coffee. I don't drink (alcohol), but I LOVE coffee. So, I like to go out and indulge in a good cup of coffee.
EH: Thank you so much for your time.
Contact Elite Havens to stay in Villa Amanzi Kamala or any of our amazing Phuket villas.