It's almost impossible to imagine monsoon skies and thunderous downpours when the brilliant tropical sun is shining on Phuket's magnificent beaches. But, rain it certainly does during the so-called Phuket Low Season or 'Green Season' which runs from May through late October.
Whatever the month, Phuket is always warm with an average temperature of about 30 degrees Celsius. Although June, July and August bring some rain, this is usually interspersed with gorgeous bright sunny periods to enjoy Phuket at its best.
Why travel during Phuket's low season
The top reason for travelling during Phuket's low season is that you can find favourable rates. Your dream villa holiday is so much more affordable if you plan well. Choose from our extensive Phuket portfolio which offers over 70 stunning properties for the ultimate holiday with your family or friends.
Phuket is just as pleasurable during the low season as it is any time of the year. There's plenty to entertain all ages and interests. From fantastic shopping malls like Central Phuket and the picturesque Phuket Old Town with its historic colonial Sino-Portuguese shophouses to a wealth of indoor and outdoor attractions and activities for everyone.
If you're looking for a surfing or sun-tanning holiday, then perhaps Phuket's low season isn't the best for you. Swimming in the sea at this time of year can be precarious with strong currents and fierce riptides to beware of. But there's always beach walking and your villa's private pool for a cooling dip.
And in Phuket, nothing is too far away and you'll find plenty of opportunities to explore the island without having to travel too far. Here are our top suggestions on things to do in Phuket during the low season:
Natural Beauty
A tour of the island is a great way to get your bearings and explore what's on offer. Ask the Elite Concierge to book you one. Phuket is a tropical paradise of lush, forested hills – especially green during the rainy season – stunning waterfalls, jungle hikes and places for animal spotting. All along its scenic western seaboard, a string of spectacular white sand beaches stretch from north to south, divided by strategic lookouts for that stunning photo opportunity or epic sunset shot.
A hike up to the Phuket Big Buddha overlooking Chalong Bay, Kata viewpoint, Rang Hill and Phromthep Cape will reward you with some of the most beautiful sights of the island.
Most island tours will also fit in a visit to one or several of the island's 29 different temples which are treasured by the local inhabitants and represent the island's culture.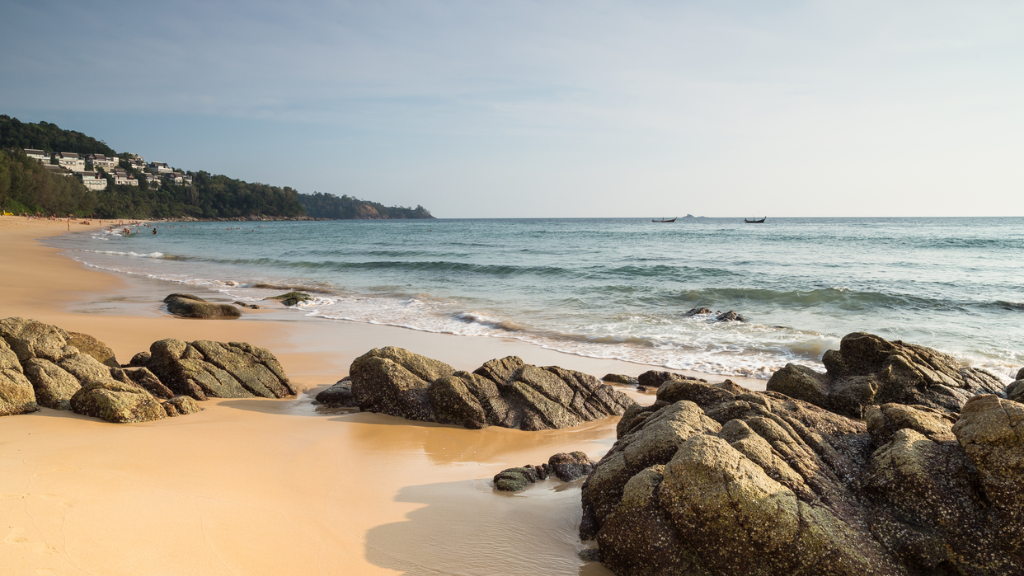 Family Fun
Phuket is perfect for family holidays as there's so much to do. Whether it's a day spent at one of the theme or water parks, a trip to meet the elephants or monkeys, or perhaps an excursion to the Phuket Aquarium to see rare species of fish and other sea creatures, rainy or overcast days provide an ideal excuse to discover some of the island's diverse attractions.
If you have young kids, head to Splash Jungle Water Park in Mai Khao, a kids' heaven with its giant slides, rides, and a wave pool. It is the perfect day out for the whole family.
Families of all ages will appreciate a visit to the ethical Elephant Jungle Sanctuary. An opportunity to see elephants in their natural environment, you can feed them, give them a mud bath and even take a swim with these gentle giants.
Meanwhile, a new attraction is the Baan Teelanka or Upside Down House which promises hours of fun and photo opportunities to share on social media and with friends and family back home.
In the evening, you can check out Phuket FantaSea in Kamala Bay. A cultural theme park, it offers shows including magicians, circus acts, elephant shows, tiger jungle adventures and much more.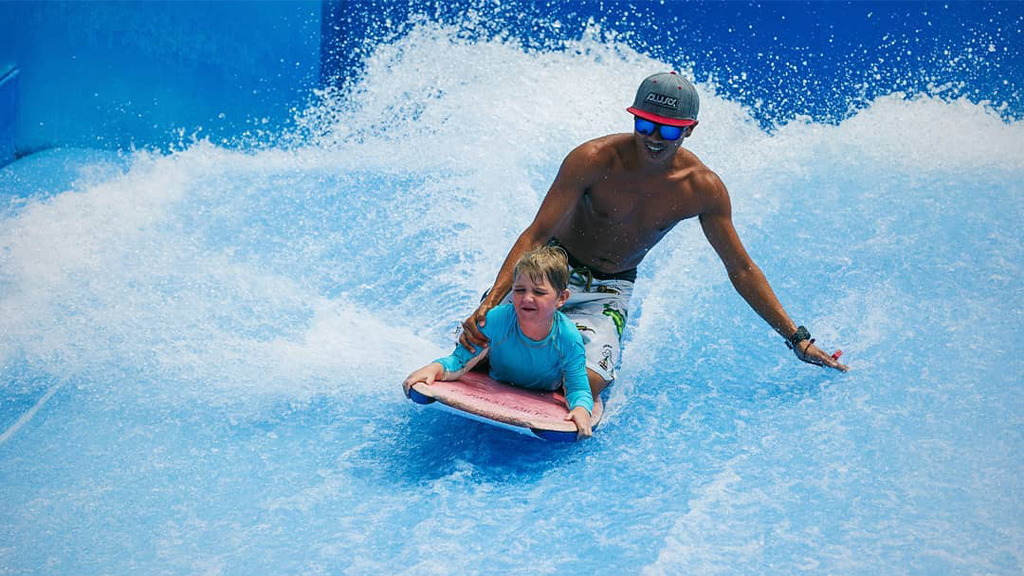 Shopping Paradise
Phuket is a fantastic shopping destination at any time of the year. But from June to August, Thailand has its 'Amazing Grand Sale'. Retailers across the country offer discounts of up to 80 percent and you can shop to your heart's content. Now, isn't that a top reason to go to Phuket in the low season? There are bargains to be found all over the island's shopping malls such Jungceylon in Patong, Tesco Lotus and Central Phuket – just look for the sign.
Go to the biggest shopping mall on the island, Central Phuket, and find a world of international and Thai fashion and lifestyle brands. Here, you'll also come across supermarkets, restaurants and cafés and even a Go-Kart track to keep the young ones entertained.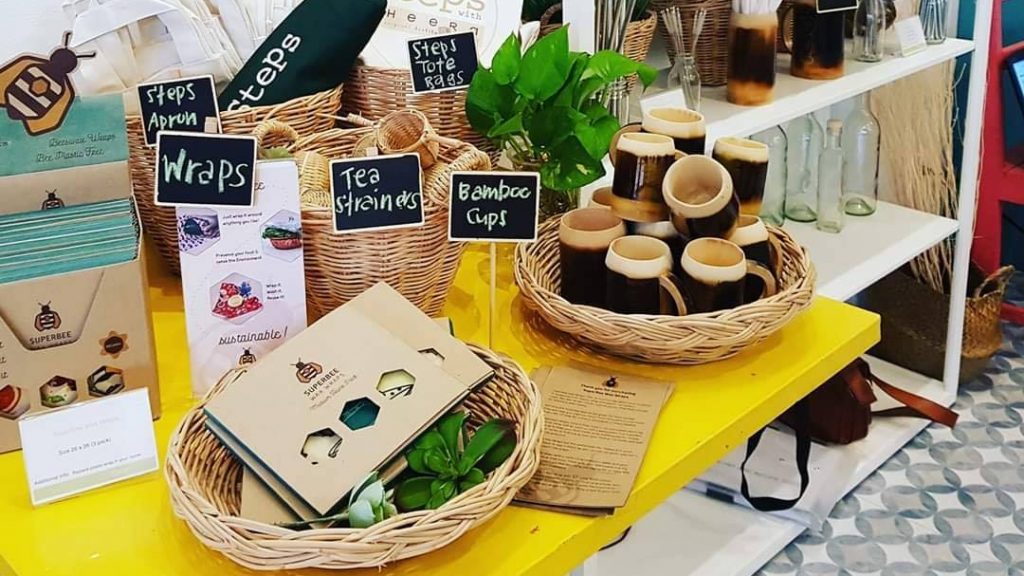 Local Markets
Shopping in the historic Phuket Old Town is a delightful experience. Many of its old colonial shophouses are now home to chic fashion and lifestyle boutiques, coffee houses and bistros, quirky museums and galleries making this a fantastic day out. On Sunday afternoons, Old Town boasts one of the island's most famous Night Markets or Walking Streets along Thalang Road. You'll find open-air stalls here selling souvenirs, street fashion and accessories. Everyone loves the atmosphere here, livened up with street performances and delicious local food.
Markets are a major part of Thai culture and social life. Phuket has no shortage of daytime and night markets. Fruit, vegetable and fish markets offer a true taste of the local life. The smells may be strong and strange, but the people are animated and welcoming and it's a fun experience. Meanwhile, night markets burst into life across the island. Browse through souvenirs and local products, and relish delicacies, all making for an exciting night out.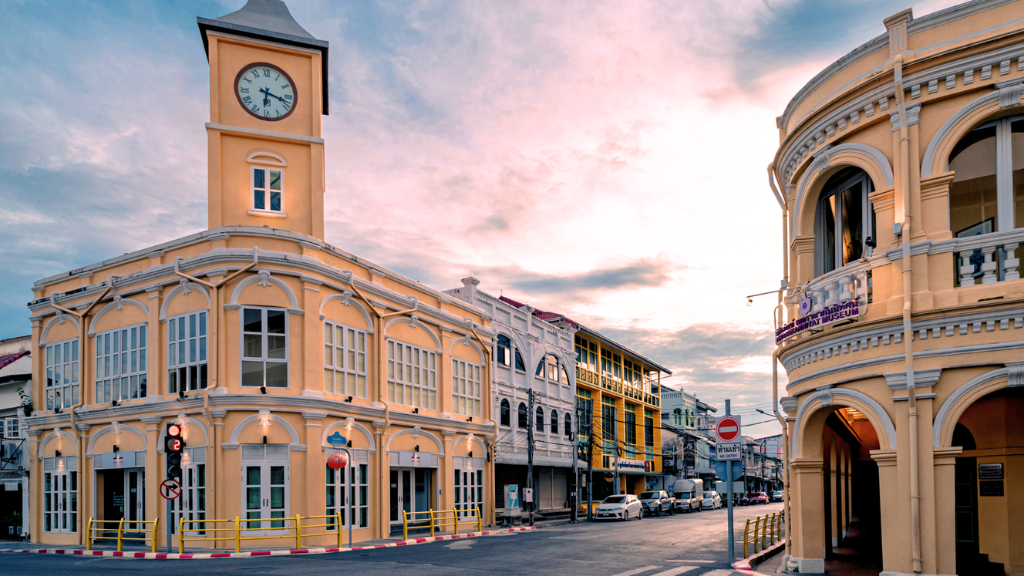 Sporting Phuket
Sports and outdoors enthusiasts will find plenty of choice on the island, even during Phuket's low season. From some of Asia's finest golf courses and world-class boating marinas to adventure sports, eco-tours and jungle trekking. There's something for everyone here.
Phuket is a renowned golf destination with nine outstanding courses. They offer varied play styles, stunning landscapes and views. And there are challenges for all levels of golf enthusiasts.
The island's four main marinas are packed with pleasure boats of all sizes. You could rent one for a day excursion to the islands and spectacular Phang Nga Bay (James Bond Island) or just for offshore cruising. Sailing enthusiast? You'll love the international-level yacht race Phuket Raceweek which traditionally takes place in July. It happens on the east coast of the island when the weather is favourable.
For something more local, try Muay Thai, Thailand's national sport. Phuket has no dearth of places to get into this high-impact fitness sport. For something a little less active, you'll find plenty of yoga classes and retreats. Or, we can arrange for an instructor to come to your villa.
Spa Pampering
An overcast or rainy day is a godsend for an indulgent spa treatment. Get a massage or a facial, manicure or pedicure for a spot of renowned Thai-style pampering. The Villa Manager can arrange for professional therapists to visit your villa so you can get spa treatments in the privacy and comfort of your holiday home. What could be a better way to spend a cloudy day?
While you're getting a massage, the kids can be kept busy with activities such as a Thai cooking class or fruit carving. This will make sure they have a great time too. And they will take back memories and new skills when they head back home.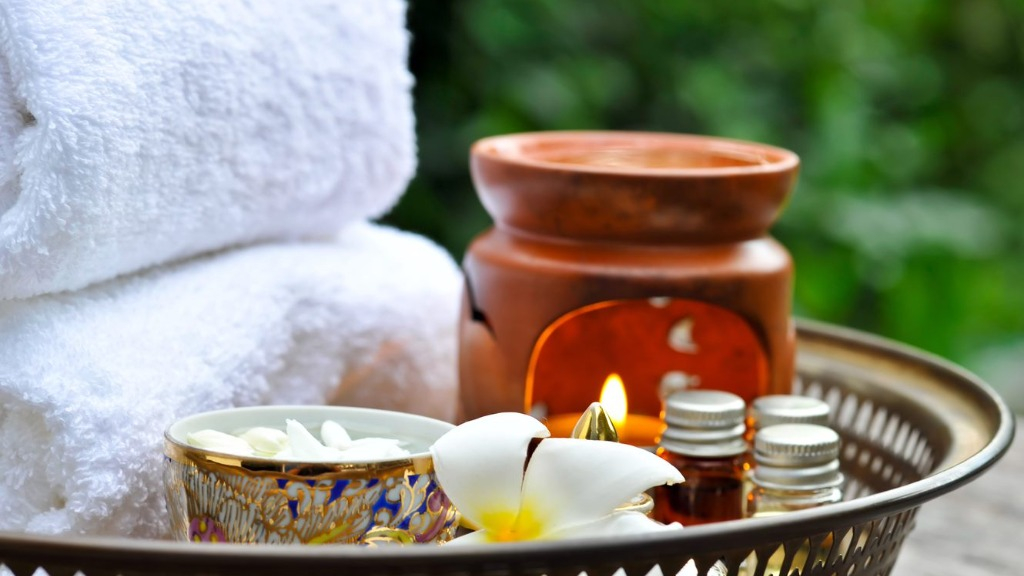 Despite its distinct high and low seasons, Phuket is a year-round destination and the weather is all part and parcel of the tropical experience.
And one particular bonus during the low season is the sunsets and rainbows which are even more incredible than those in the high season. If you ask us, even the occasional thunderstorm is something to behold.
Excited to experience these different side of Phuket? Reserve one of our opulent Phuket havens and get ready for a tropical getaway to remember.