Phuket is a unique destination with much to offer. There's no doubt that relaxing in the luxurious comfort of a private villa is a real holiday dream, but while staying with us, we do recommend you take some time out to explore this stunning island and its surrounds. Looking for a truly fabulous experience? Here's an idea – indulge in the spirit of Phuket at Chalong Bay Distillery.
There are very few distilleries in Thailand and Chalong Bay is Phuket's first and only award-winning rum and gin distillery. Their handcrafted rum and gin are made with sustainable production methods that blend the traditional French art of distillation with Thailand's sugarcane heritage.
Chalong Bay Distillery crafts its rum and gin using a traditional copper still imported from France, using a centuries-old distillation process. Much love and care go into this process, and Chalong Bay's innovative craftsmanship has produced a rum of special character as well as a tantalising gin with a smooth, exotic taste.
A day discovering Chalong Bay Distillery is sure to be a fun experience for guests who enjoy craft spirits and delicious food.
Rum and Gin Tasting in Phuket
Set amongst a peaceful sugarcane garden in southern Phuket, a visit to the Chalong Bay Distillery is a unique and memorable experience. Tours of the distillery are facilitated daily, on the hour, from 2-6pm. The 30-minute tour provides an intimate glimpse into the inner workings of the distillery.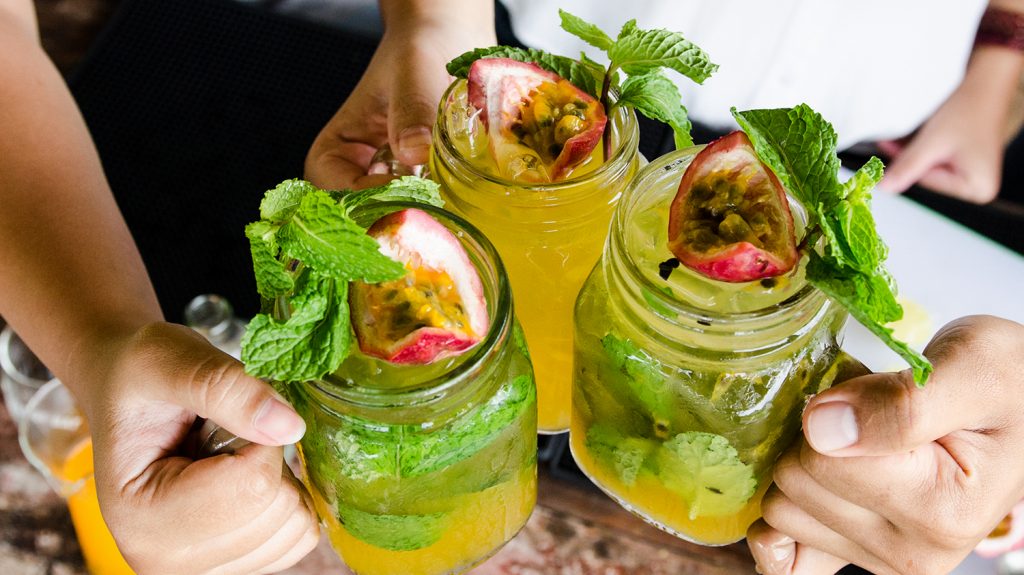 Join one of Chalong Bay's knowledgeable guides and discover how Chalong Bay's award-winning rum is sustainably crafted from Thai sugarcane. Witness the in-house process of how every aspect of the distillation and production is done painstakingly by hand. The 30-minute Distillery Visit includes a complimentary, delicious Chalong Bay Mojito as well!
If you are looking for something creative to do, it is highly recommended to take part in one of the fun and interactive Cocktail Workshops. Chalong Bay's expert mixologists and spirits specialists will teach you how to mix, stir and shake delicious cocktails made from Chalong Bay Rum or the Distillery's new addition, Saneha Gin. The two-hour experience includes the making and sipping of three cocktails, a guided visit to the distillery as well as tapas to munch on during the workshop.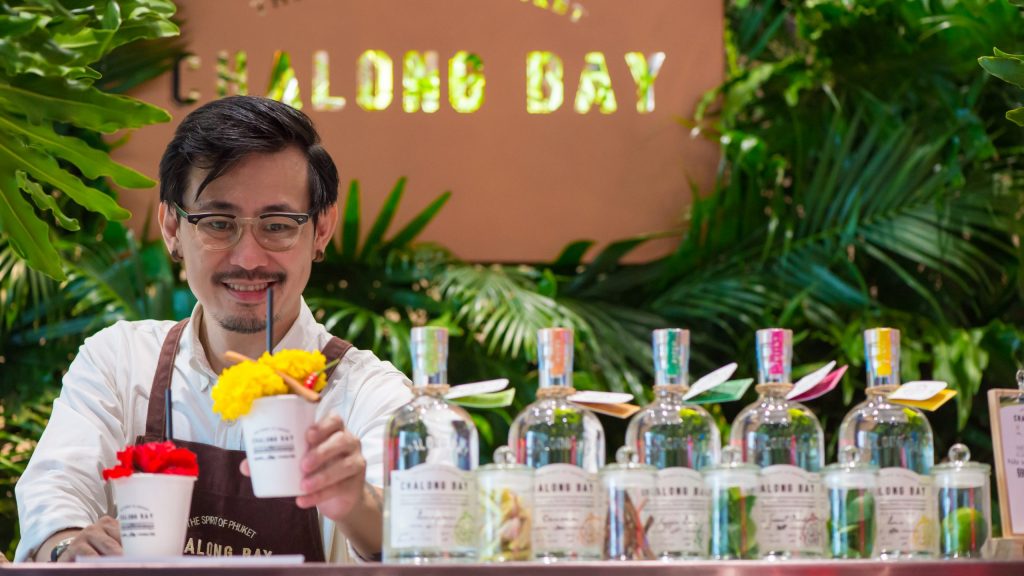 For those who are not interested in rum or gin, Chalong Bay Distillery also offers a Mocktail Workshop. Here, guests will learn to make three delightful, non-alcoholic drinks to accompany a complimentary, decadent Chocolate Tart dessert.
Dining at the Distillery
Located on the grounds of Chalong Bay Distillery, SUAY x Chalong Bay Restaurant & Cocktail Bar offers guests an outstanding contemporary Thai cuisine dining experience. An Elite Havens private catering favourite, the chef of SUAY x Chalong Bay is Tammasak 'Noi' Chootong. Chef Noi's creative twist on Thai cuisine has won him numerous awards and accolades, including the coveted Michelin Plate award for three consecutive years.
Chef Noi blends Asian and global culinary styles at SUAY x Chalong Bay. The result is an outstanding menu of signature dishes, fresh favourites and bold, sassy flavours. His culinary expertise pairs well with the skill of Chalong Bay's mixologists, so do ask for a drink pairing to combine with your meal.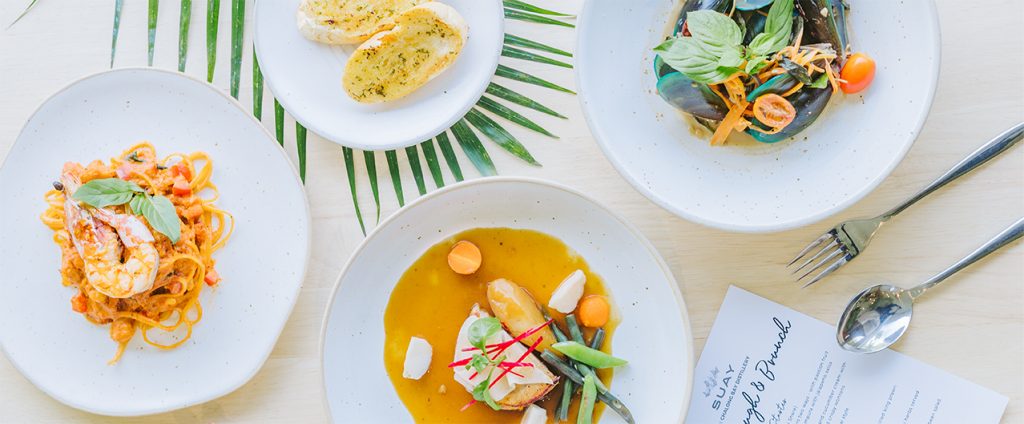 Choose to sit in the stylish, air-conditioned veranda with 270° garden views or under the open-air thatched roof in the sugarcane garden setting of the distillery. Dining at SUAY x Chalong Bay truly is a wonderful experience.
Weekly Events at the Distillery
Combine a Distillery Visit or Cocktail Workshop with one of the weekly events at Chalong Bay Distillery. Tuesdays feature an All-You-Can-Eat Taco Buffet and live reggae while Thursdays have a fiery salsa dance party known as Latin Fire. Friday night is Ladies Night, or you can Live, Laugh and Brunch every Sunday and dine on creative cuisine from Chef Noi.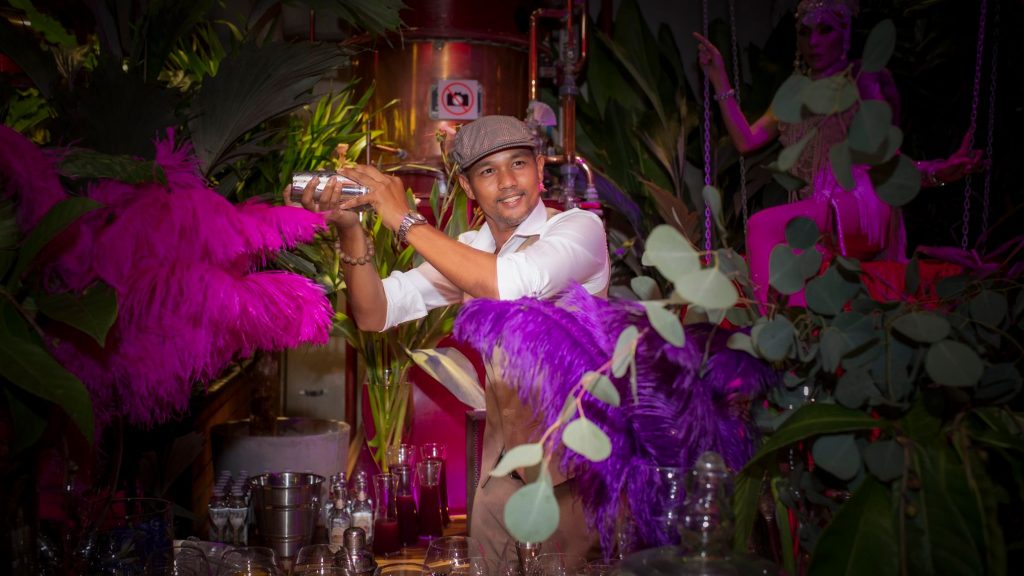 Stay at an elite haven and indulge in the spirit of Phuket! The Elite Concierge can arrange for transport and take care of any other requests that you may have.